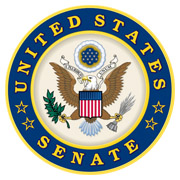 Washington, D.C. – Protecting our Kurdish partners is a priority. Turkey must be held accountable for its destabilization of northern Syria, and ISIS must not be allowed to resurge.
While I am encouraged that the lines of communication are open, this five-day pause in hostilities does not make up for the lives lost, families displaced, and homes destroyed by the Turkish incursion. Not only are we abandoning our Kurdish partners, but Putin is exploiting our withdrawal. We must not cede power to Moscow.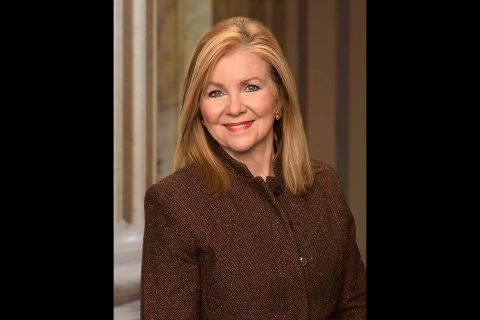 Without reservation, I've joined Senator Lindsey Graham (R-S.C.) and Senator Chris Van Hollen (D-Md.) in introducing bipartisan, comprehensive sanctions legislation that holds Turkey, its leadership, and its military accountable for their atrocities.
Keeping Big Tech In Check
Calls to break up Big Tech oversimplify the challenge facing those of us in Congress looking to pass long term solutions that protect consumers. At the Senate Judiciary Committee's Tech Task Force meeting this week, I led a discussion centered on protecting the 'Virtual You' without tying innovators' hands with restrictive, expensive red tape.
Case in point: During my visit to Silicon Valley earlier this month, I heard widespread concerns about the cost and impracticability of California's privacy law. It could drain companies to the tune of $55 billion and up in initial compliance costs!
Ensuring Communications After A Natural Disaster
The ability to communicate is crucial to our daily lives, and we cannot have burdensome regulations standing in the way of rebuilding vital networks. In the wake of a disaster, victims need to know that they will be able to reach their loved ones, and seek assistance from local and federal authorities. This is why I joined Rep. Pete Olson (R-TX) in a bicameral effort to aid recovery in presidentially-declared disaster areas. Learn more here.
Raising The Bar: Confirming Judges
It was a busy week working to fill the bench! The Senate confirmed four more well-qualified district judges, and the Judiciary Committee held our thirteenth hearing on President Trump's judicial nominees.
My colleagues and I on Judiciary will continue to send judges who are committed to upholding the rule of law to the Senate floor. 156 judges confirmed and counting!
Congratulating Country Music Hall Of Fame Inductees
In Music City, it all starts with a song…but that's only the beginning of the story! Since 1961, the Country Music Association has welcomed some of the most well-known and beloved members of the entertainment community into the ranks of the Country Music Hall of Fame.
This week, I took time on the Senate floor to congratulate the four musical masterminds who will be inducted into the Hall of Fame this Sunday: country superstars Kix Brooks and Ronnie Dunn (you know them as "Brooks & Dunn"), comedic powerhouse Ray Stevens, and Music Row legend Jerry Bradley.
Helping Businesses Succeed
I've heard from many Tennesseans about the impact tariffs are having on their businesses. Let me be clear: I stand firmly behind President Trump's actions to hold China to account while negotiating a better trade deal for Tennessee and for American businesses, farmers, and consumers.
For decades, presidents from both sides of the aisle have turned a blind eye to China's unfair trade practices. While many business leaders support the President and are shifting their production out of China, there is great uncertainty, and a need for some short term relief. This week, I led a Tennessee delegation letter to the United States Trade Representative (USTR) urging the USTR to improve, streamline, and expedite the process for companies applying for an exclusion from the tariffs.
Catching Up With Tennesseans
On Tuesday, I held a TeleTown Hall and spoke with folks from Middle Tennessee about the issues they want Congress to address. I will continue to do my best to represent Tennessee in the Senate!
ICYMI: News You Can Use
On Fox News' Your World with Neil Cavuto, I laid out why Turkey must be held accountable for its destabilization of northern Syria and its massacre of our Kurdish partners. Until Turkey agrees to a permanent solution that achieves these objectives, the United States must hold strong, and sanctions must remain on the table.
Memphis Girls
One of the most important parts of my job is making sure kids back home in Tennessee keep dreaming big about their futures. On Wednesday, I got to hang out on Skype with the strong, smart, and bold young Memphis ladies participating in the Girls, Inc. program, and answer their questions about how I put myself on the path to becoming the first woman senator from the great state of Tennessee!
Faith, Family, Freedom, Hope and Opportunity
This week, I got to step away from Capitol Hill and spend a few minutes with friends at the Faith and Freedom Coalition's legislative briefing. I'm facing an uphill battle in the fight to protect Americans from Big Government, and seeing a room full of freedom fighters ready to have my back really made my day!
Marsha's Roundup
Tennessee's small businesses are booming. In Franklin County, I visited with local business owners and saw firsthand why Tennessee is regularly listed as a top state for doing business.
Down the road in Lincoln County, I brought that message to residents. Our low unemployment rate and lack of a state income tax are among the many reasons businesses continue to succeed in Tennessee. You can read more about my visit here.
If you're seeking an exciting internship, look no further! Apply by November 1st to join Team Blackburn and help represent the Volunteer State in my Washington, D.C. or Tennessee offices!
You will work alongside the best and the brightest, and earn an exclusive look inside the legislative process. You can apply here.
Stay In Touch
As a reminder, you can reach any of my six offices in Tennessee to share a concern or request assistance with a federal agency. The phone number for my Washington D.C. office is 202.224.3344, the same number previously used by Senators Bob Corker and Bill Frist.
Be sure to follow my work on behalf of Tennesseans on social media:
Facebook: facebook.com/marshablackburn
Twitter: @MarshaBlackburn
Instagram: @MarshaBlackburn
My Best,

Marsha