Topic: Country Music Hall of Fame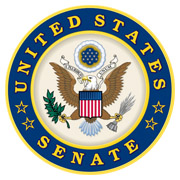 Washington, D.C. – Protecting our Kurdish partners is a priority. Turkey must be held accountable for its destabilization of northern Syria, and ISIS must not be allowed to resurge.
While I am encouraged that the lines of communication are open, this five-day pause in hostilities does not make up for the lives lost, families displaced, and homes destroyed by the Turkish incursion. Not only are we abandoning our Kurdish partners, but Putin is exploiting our withdrawal. We must not cede power to Moscow.
«Read the rest of this article»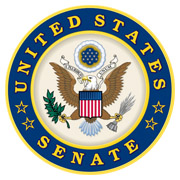 Washington, D.C. – Senator Marsha Blackburn (R-Tenn.) spoke on the Senate floor this evening to congratulate the singers and songwriters who have been inducted into the Country Music Hall of Fame this year: Kix Brooks, Ronnie Dunn, Ray Stevens, and Jerry Bradley.
To watch the Senator's remarks click below or Here.
Remarks As Prepared
Thank you, Madam President.
«Read the rest of this article»
Nashville, Tn —
The 2018
Tennessee Poetry Out Loud
(POL) champion is Alyvia Crawley a junior at Clarksville High School in Clarksville, TN. The competition was held on Saturday, March 10, in the Ford Theater at the Country Music Hall of Fame and Museum.
"I thoroughly enjoyed this experience. I didn't know what the judges were looking for, but I really understood all of my poems and I wanted to portray what the authors were saying," said Crawley. "One of the best skills I learned was to comprehend what someone else is saying and then communicate that."
«Read the rest of this article»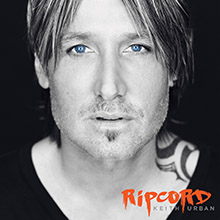 Nashville, TN – Nashvillian, Australian and Grammy-Award winning musician Keith Urban played a free concert to a large hometown crowd on Monday, May 9th, 2016.
Thousands of Music City fans packed the plaza of the Bridgestone Arena and the closed off section of Broadway to watch the singer/songwriter/guitarist pull the string on his latest album called Ripcord.
«Read the rest of this article»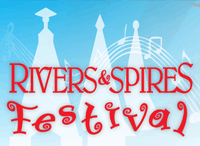 Clarksville, TN – The Rivers And Spires Festival, brought to you by Coors Light and Agero, is pleased to announce Grammy award-winning and multi-platinum selling country music superstar, Ronnie Milsap, will take the Public Square Stage on Friday, April 17th. The concert is free and open to the public.
One of the biggest and most sought-after country music artists of the 70s and 80s, Milsap will perform some of his biggest hits that have made him a legend. Songs such as "Smoky Mountain Rain", "(There's) No Gettin' Over Me", "I Wouldn't Have Missed It for the World", "Any Day Now" and "Stranger in My House" will make up a concert you don't want to miss.
«Read the rest of this article»
Second annual holiday open house event at the Tennessee Residence begins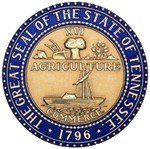 Nashville, TN – Tennessee Governor Bill Haslam and First Lady Crissy Haslam will host their second annual "Tennessee's Home for the Holidays," an Open House event available to all Tennesseans to tour the holiday decorations at the executive residence during the first two weeks in December.
This year's holiday décor theme, "Tennessee Music," was accomplished through partnerships with the Museum of Appalachia in East Tennessee, the Country Music Hall of Fame in Middle Tennessee, and Stax Museum in West Tennessee. «Read the rest of this article»
The Public is Invited to a Free Reception on Friday, October 19th
Dickson, TN – The Renaissance Center is excited to present five new and impressive art exhibits that explore man's relationship with nature, good and bad, simple and complicated.
Visitors to The Renaissance Center can't miss Alan LeQuire's impressive "Dream Forest" exhibit in the Rotunda, featuring nine 12-foot high interpretive human torsos assembled as a tree-like forest. Visitors can also walk amongst the colossal sculptures and read the poetic "dreams" inscribed on the pieces.
«Read the rest of this article»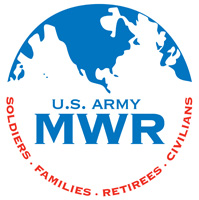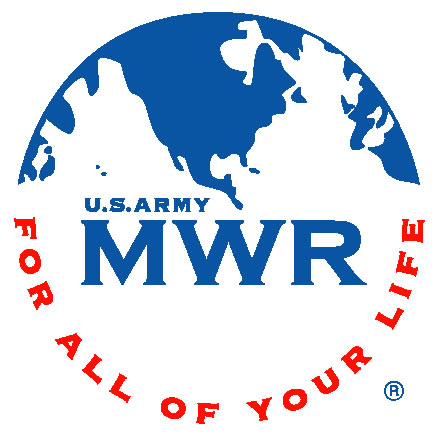 Fort Campbell, KY – As our troops return stateside it is important that we welcome them home and say thank you for all that they have sacrificed. To do just that Family and MWR, 95.5-FM WSM and the Fort Campbell Federal Credit Union are kicking off the 2011 Independence Day weekend with performances from some of the most beloved country artists and everyone is welcome to attend.
On July 2nd, performances from Darryl Worley, Randy Owen, Mark Wills, Teddy Gentry, and Buddy Jewell will surely provide you and your Family with a toe tapping good time as the artists perform on the Budweiser Stage at the Division Parade Field. The concert kicks off at 4:00pm and is free to attend, so bring your lawn chairs and blankets for an amazing show. «Read the rest of this article»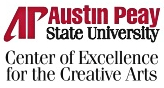 Clarksville, TN – Twenty-five years ago, the legendary "King of Country Music" Roy Acuff endowed a Chair of Excellence at Austin Peay State University, allowing the Institution to bring world-renowned artistic talents to campus each year to work with students.
To commemorate that generous gift, the APSU Center of Excellence for the Creative Arts is hosting a special exhibit, "Roy Acuff: Life and Legend" in the Mable Larson Gallery within the University's Harned Hall. It will run from October 4th–October 29th, and is free and open to the public.
«Read the rest of this article»
Language should not be a barrier for those needing to communicate in English as a second language.

 Those needing to improve their English language skills are encouraged to register for the Fall 2010 semester at the English as Second Language (ESL) Institute at Austin Peay State University. Registration for the fall semester is from August 9th–25th.
The ESL (ESL) Institute at APSU offers a diversified and intensive program of study in English designed for international students seeking undergraduate admission to APSU or another university.  In addition, students from the Clarksville area community who wish to improve their English language skills in order to improve their workplace skills or further their professional careers regularly participate in the program. The ESL program's intensive English courses are offered through the Center for Extended and Distance Education and are not taken for credit. 
Class size is small in order to provide students with more personalized attention and opportunities to improve their learning skills. ESL Institute instructors have taught English in the U.S. and abroad, and all have strong backgrounds in education and extensive experience in teaching English to non-English speakers. Students also have access to University computer labs as well as state-of-the-art SmartBoard technology used by trained instructors in the classroom.
«Read the rest of this article»