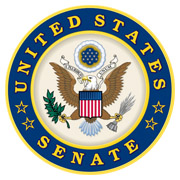 Washington, D.C. – We are forever indebted to our veterans for their sacrifice on behalf of this country.
Their heroism has made the United States a global beacon of hope, and I dedicate my work with the Veterans Affairs and Armed Services Committees to supporting and caring for our best and bravest when they finally return home.
Improving Health Care For Rural Tennesseans: Tennesseans are rightly worried that as rural hospitals close, they will be left without access to health care.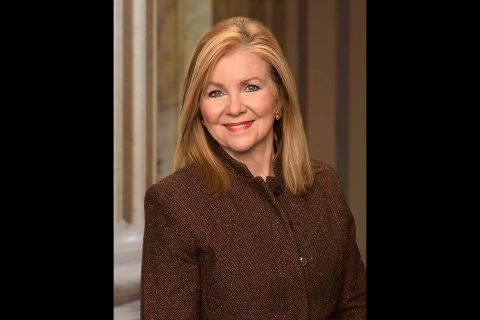 Since 2010, 118 rural hospitals have shut their doors, including 14 in Tennessee.
I'm currently sponsoring a trio of bipartisan bills that will make it easier for medical practitioners to serve and treat rural Americans in the communities where they live. The bills also support new health clinics and telehealth programs, and incentivize medical professionals to practice in rural areas.
My "Rural Health Agenda" comes directly at the request of small-town mayors and community leaders, and you can learn more about it here.
TikTok: China's Best Detective
TikTok, a social media app popular among tweens and teens, is China's best detective. It collects and shares users' data, tracks them, and manipulates their online purchases. In the app, children are vulnerable to pressure from influencers to buy and send emojis in exchange for "favors" like live video chats, all without parental permission.
We need clear answers on what TikTok is doing to protect children's privacy and safeguard minors from having their data siphoned by third party companies. On Axios's Pro Rata podcast, I expanded on the dangers of TikTok's growing influence.
Learn more here.
Protecting Our Kurdish Partners
Protecting our Kurdish partners remains a priority. After hearing reports that Turkish and Turkish-backed forces are operating outside the agreed "safe zone" in northeast Syria, I joined a bipartisan group of my colleagues in asking Secretary of State Mike Pompeo to investigate. If the reports are true, Turkey is in violation of two separate ceasefire agreements Ankara forged with Washington and Moscow.
You can read our letter to Secretary Pompeo here.
Securing Stadiums And Protecting Music Lovers
Whether Tennesseans are going to a concert or a Vols football game, they should be able to have fun without worrying about unsafe skies. The Stadiums Operating under New Guidance (SONG) Act I introduced with Senators Alexander and Markey will keep Tennesseans safe by allowing the Federal Aviation Administration to issue Temporary Flight Restrictions for concerts and other events held at stadiums.
Farmers Deserve Flexibility To Protect Livestock
Predatory birds are attacking farm animals, eating livestock and stealing fish! The last thing farmers need is for Washington bureaucrats to dictate how and when they can protect their animals. This is why I joined a bipartisan group of colleagues in calling on the U.S. Fish and Wildlife Service to streamline the permitting process to allow farmers to take quicker action against predatory birds.
ICYMI: News You Can Use
Tennesseans are not buying the socialist agenda. Under Elizabeth Warren's $50 trillion Medicare for All plan, 170 million Americans would lose employer-provided health insurance. On Fox News' America's Newsroom with Bill Hemmer and Sandra Smith, I let America know that Tennesseans do not want big government telling them what to do.
Marsha's Roundup
This week, the Department of Transportation announced that the city of Memphis has been awarded a $12 million BUILD grant to be used toward the design and construction of a Bus Rapid Transit line from downtown Memphis to the University of Memphis.
Congratulations to Mayor Strickland and his team on a job well done. Between this new transit system and the Union Row Opportunity Zone redevelopment project, Memphis has several impressive infrastructure projects coming its way.
Learn more here.
Tennessee Tuesday was filled with new and old friends! It was lovely to meet with my fellow Tennesseans, and catch up with my Mississippi State Chi Omega sorority sisters.
Stay In Touch
As a reminder, you can reach any of my six offices in Tennessee to share a concern or request assistance with a federal agency. The phone number for my Washington D.C. office is 202.224.3344, the same number previously used by Senators Bob Corker and Bill Frist.
Be sure to follow my work on behalf of Tennesseans on social media:
Facebook: facebook.com/marshablackburn
Twitter: @MarshaBlackburn
Instagram: @MarshaBlackburn
My Best,
Marsha