Topic: Social Media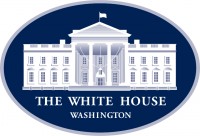 Washington, D.C. – The United States–Mexico–Canada Agreement (USMCA) has gone into effect, replacing the outdated North American Free Trade Agreement (NAFTA).

"President Donald Donald Trump was elected in part on his promise to change the direction of U.S. trade policy so it would put America first. He has kept that promise with new trade agreements and tough enforcement actions that break down foreign trade barriers, protect America's competitive edge and stop the outsourcing of U.S. jobs," U.S. Trade Representative Robert Lighthizer writes in the Pittsburgh Tribune-Review.
«Read the rest of this article»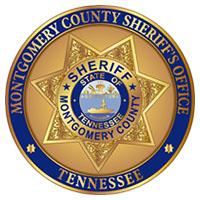 Clarksville, TN – On Monday, June 8th, 2020, the Montgomery County Sheriff's Office (MCSO) was made aware of posts made by a deputy on his social media page. Per protocol, an internal investigation was started and the deputy was placed on administrative leave.
The Professional Standards Bureau interviewed the deputy, reviewed the facts, and presented their findings to the Sheriff Thursday afternoon. Based on the information presented of social media activity prior to and while employed, Montgomery County Sheriff John Fuson released the deputy from employment effective immediately.
«Read the rest of this article»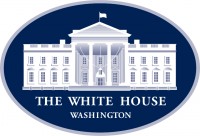 Washington, D.C. – PRESIDENT DONALD TRUMP: By the authority vested in me as President by the Constitution and the laws of the United States of America, it is hereby ordered as follows:
Section 1. Policy. Free speech is the bedrock of American democracy. Our Founding Fathers protected this sacred right with the First Amendment to the Constitution. The freedom to express and debate ideas is the foundation for all of our rights as a free people.
«Read the rest of this article»

Clarksville, TN – For the last several weeks, the U.S. Centers for Disease Control and Prevention (CDC) has encouraged people to avoid groups larger than 10 and to remain at least six feet apart, but some have refused to take the guidelines seriously.
«Read the rest of this article»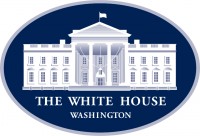 Washington, D.C. – "We want workers to have work, not to become dependent on the unemployment system," Labor Secretary Eugene Scalia and Small Business Administrator Jovita Carranza write for Fox Business.
"Small businesses often lack the reserves and access to liquidity that large companies can call upon in hard times. The Paycheck Protection Program"—signed by President Trump on March 27th—"addresses this by offering small business loans of up to $10 million . . . Critically, the loans are forgivable if the business retains and continues paying its workers for eight weeks." Click here to read more.
«Read the rest of this article»
Clarksville, TN – As people are directed to "shelter at home," teddy bears are filling the windows of Clarksville-Montgomery County homes and businesses to spread cheer.
«Read the rest of this article»

Montgomery County, TN – Over the past few weeks, a Communicable Disease Team (CDT) comprised of leaders from the Clarksville-Montgomery County School System (CMCSS) and the Montgomery County Health Department have been meeting regularly to review the latest guidance from the Centers for Disease Control (CDC), monitor the health and attendance of CMCSS students and employees, and make recommendations to mitigate the spread of COVID-19 (Cornoavirus) and other communicable diseases.
«Read the rest of this article»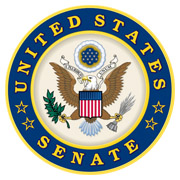 Washington, D.C. – Tennessee is no stranger to the tragedies that occur when criminal illegal immigrants get behind the wheel. In 2018, 22 year-old Pierce Corcoran of Knoxville was fatally struck in a head-on collision caused by an illegal alien who was later deported.
In 2019, another Knoxville resident, Debbie Burgess, was killed in a hit and run accident caused by an illegal alien with a lengthy criminal history. These tragedies are not limited to Tennessee, which is why I introduced legislation that will make our communities safer.
«Read the rest of this article»

Clarksville, TN – Austin Peay State University (APSU) alumna Greta Hollar has made a career of connecting to others by sharing her unique experiences online. Through her travel and style blog and her vibrant social media presence, she expresses her fresh take on current trends, lifestyle tips and travel.
«Read the rest of this article»

Nashville, TN – The Tennessee Department of Commerce & Insurance (TDCI) Securities Division has announced the top five investment products or schemes likely to trap Tennessee's investors in the new year and recommended steps they can take to protect themselves from investment fraud.
The list was developed by surveying members of the North American Securities Administrators Association (NASAA), of which TDCI is a member, to identify threats investors are likely to see in 2020.
«Read the rest of this article»