Topic: Social Media

Clarksville, TN – For the last several weeks, the U.S. Centers for Disease Control and Prevention (CDC) has encouraged people to avoid groups larger than 10 and to remain at least six feet apart, but some have refused to take the guidelines seriously.
«Read the rest of this article»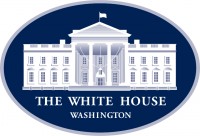 Washington, D.C. – "We want workers to have work, not to become dependent on the unemployment system," Labor Secretary Eugene Scalia and Small Business Administrator Jovita Carranza write for Fox Business.
"Small businesses often lack the reserves and access to liquidity that large companies can call upon in hard times. The Paycheck Protection Program"—signed by President Trump on March 27th—"addresses this by offering small business loans of up to $10 million . . . Critically, the loans are forgivable if the business retains and continues paying its workers for eight weeks." Click here to read more.
«Read the rest of this article»
Clarksville, TN – As people are directed to "shelter at home," teddy bears are filling the windows of Clarksville-Montgomery County homes and businesses to spread cheer.
«Read the rest of this article»

Montgomery County, TN – Over the past few weeks, a Communicable Disease Team (CDT) comprised of leaders from the Clarksville-Montgomery County School System (CMCSS) and the Montgomery County Health Department have been meeting regularly to review the latest guidance from the Centers for Disease Control (CDC), monitor the health and attendance of CMCSS students and employees, and make recommendations to mitigate the spread of COVID-19 (Cornoavirus) and other communicable diseases.
«Read the rest of this article»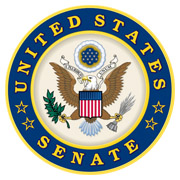 Washington, D.C. – Tennessee is no stranger to the tragedies that occur when criminal illegal immigrants get behind the wheel. In 2018, 22 year-old Pierce Corcoran of Knoxville was fatally struck in a head-on collision caused by an illegal alien who was later deported.
In 2019, another Knoxville resident, Debbie Burgess, was killed in a hit and run accident caused by an illegal alien with a lengthy criminal history. These tragedies are not limited to Tennessee, which is why I introduced legislation that will make our communities safer.
«Read the rest of this article»

Clarksville, TN – Austin Peay State University (APSU) alumna Greta Hollar has made a career of connecting to others by sharing her unique experiences online. Through her travel and style blog and her vibrant social media presence, she expresses her fresh take on current trends, lifestyle tips and travel.
«Read the rest of this article»

Nashville, TN – The Tennessee Department of Commerce & Insurance (TDCI) Securities Division has announced the top five investment products or schemes likely to trap Tennessee's investors in the new year and recommended steps they can take to protect themselves from investment fraud.
The list was developed by surveying members of the North American Securities Administrators Association (NASAA), of which TDCI is a member, to identify threats investors are likely to see in 2020.
«Read the rest of this article»
Busy 12 months yielded better intergovernmental relations, smoother budgeting, and several new departmental leaders
Clarksville, TN – Clarksville Mayor Joe Pitts' first year in office has produced dramatic improvements in local intergovernmental cooperation, effective hiring of several new departmental leaders, smooth deliberation and adoption of the 2020-21 Fiscal Year budget, and a strong focus on communicating with citizens.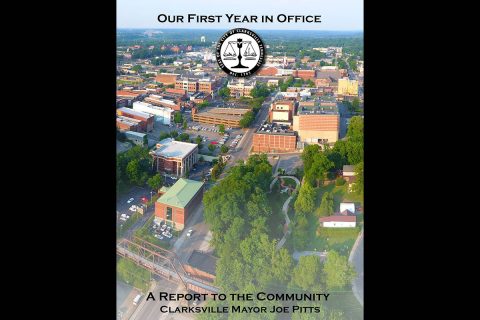 «Read the rest of this article»
Clarksville Residents urged to Shop Safely during Holidays

Clarksville, TN – The holiday season is here, and Clarksville Police are urging residents to take precautions to reduce their chances of becoming a crime victim during this otherwise joyous time of year.
The season, with its shopping, traveling and gift-giving, creates opportunities for crooks and thieves to prey on unsuspecting residents.
«Read the rest of this article»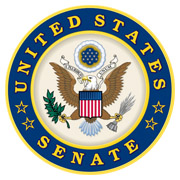 Washington, D.C. – Today, Monday, November 18th, 2019, U.S. Senator Marsha Blackburn (R-Tenn.) joined Fox Business's Varney & Co. to discuss the protests in Hong Kong and the latest with the House Democrats' impeachment inquiry.
On the Protests in Hong Kong
"One of the ways we can continue to support them is of course through social media – letting them know we are watching and letting China know that the world is watching to see how they respond…. We need to send the message that the U.S. Congress is watching very closely."
«Read the rest of this article»