Topic: FAA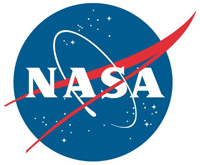 Washington, D.C. – On Monday, April 19th, 2021, NASA's Ingenuity Mars Helicopter became the first aircraft in history to make a powered, controlled flight on another planet.
The Ingenuity team at the agency's Jet Propulsion Laboratory in Southern California confirmed the flight succeeded after receiving data from the helicopter via NASA's Perseverance Mars rover at 5:46am CDT (3:46am PDT).
"Ingenuity is the latest in a long and storied tradition of NASA projects achieving a space exploration goal once thought impossible," said acting NASA Administrator Steve Jurczyk.
«Read the rest of this article»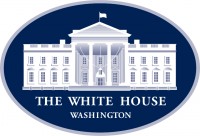 Washington, D.C. – By the authority vested in me as President by the Constitution and the laws of the United States of America, it is hereby ordered as follows:
Section 1. Policy. Science-based public health measures are critical to preventing the spread of coronavirus disease 2019 (COVID-19) by travelers within the United States and those who enter the country from abroad.
«Read the rest of this article»
Nashville, TN – The FAA has temporarily stopped flights out of the Nashville International Airport due to AT&T telecommunications problems related to the explosion in Downtown Nashville Christmas morning.
«Read the rest of this article»

Clarksville, TN – The Austin Peay State University (APSU) new aviation science program has reached a new milestone – six students in the program have earned their private pilot helicopter certificates. And other students in the program are in line to do the same.
«Read the rest of this article»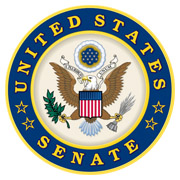 Washington, D.C. – Though we may have celebrated Independence Day a little differently this year, we honor the brave men and women who have fought and sacrificed for the freedoms that define our way of life and those who are currently serving to keep us safe and free.
Last week, I chaired a Senate health committee hearing with Dr. Anthony Fauci and other Donald Trump Administration officials to get an update on our progress towards safely getting back to work and back to school. You can watch here.
«Read the rest of this article»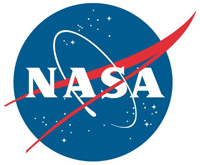 Washington, D.C. – For the first time in the agency's history, NASA has initiated a new effort to enable NASA personnel to fly on future commercial suborbital spaceflights. NASA's Flight Opportunities program has successfully worked with emerging commercial suborbital transportation systems to fly research payloads to space for short periods of microgravity time.
In addition, the Flight Opportunities program recently released a call that allows those non-NASA researchers to propose accompanying their payloads in suborbital space.
«Read the rest of this article»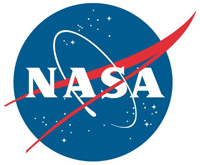 Edwards, CA – NASA and its partners are taking flying unmanned aircraft systems (UAS) closer to operating in harmony with other aircraft in the National Airspace System (NAS).
A new video from NASA Aeronautics provides a behind-the-scenes look into the technology and testing used during a nearly decade-long effort by its UAS Integration in the NAS project, along with the Federal Aviation Administration (FAA), in creating rules that certify unmanned aircraft to safely coexist with other air traffic.
«Read the rest of this article»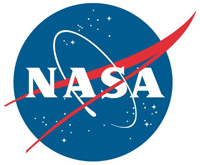 Washington, D.C. – NASA's aeronautical innovators are embracing a more inclusive vision for the future of air travel in at least one major research area, and the terminology they will use from now on will reflect that more comprehensive view of what's on the horizon.
Bottom line: The thinking on Urban Air Mobility (UAM) has advanced so much that it was decided Advanced Air Mobility (AAM) was a better term to use.
«Read the rest of this article»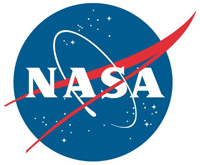 Washington, D.C. – NASA has selected Rocket Lab of Huntington Beach, California, to provide launch services for the Cislunar Autonomous Positioning System Technology Operations and Navigation Experiment (CAPSTONE) CubeSat.
Rocket Lab, a commercial launch provider licensed by the Federal Aviation Administration, will launch the 55-pound CubeSat aboard an Electron rocket from NASA's Wallops Flight Facility in Virginia. After launch, the company's Photon platform will deliver CAPSTONE to a trans-lunar injection.
«Read the rest of this article»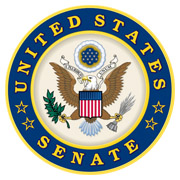 Washington, D.C. – Senators Marsha Blackburn (R-Tenn.), Marco Rubio (R-Fla.), Rick Scott (R-Fla), John Cornyn (R-Texas) and Tom Cotton (R-Ark.) wrote to Secretary of Transportation Elaine Chao and Federal Aviation Administrator Stephen Dickson to express concerns regarding the national security threats posed by Chinese drones.
"We…urge you to immediately restrict the use of this equipment and technology that has the potential to jeopardize the security of critical information and infrastructure gained through this and other FAA programs," the Senators write. "American taxpayer dollars should not fund state-controlled or state-owned firms that seek to undermine American national security and economic competitiveness."
«Read the rest of this article»