Topic: Federal Aviation Administration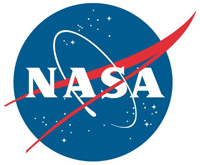 Washington, D.C. – An international crew of astronauts is en route to the International Space Station following a successful launch on the first NASA-certified commercial human spacecraft system in history. NASA's SpaceX Crew-1 mission lifted off pm Sunday, November 15th, 2020 at 6:27pm CT Sunday from Launch Complex 39A at the agency's Kennedy Space Center in Florida.
The SpaceX Falcon 9 rocket propelled the Crew Dragon spacecraft with NASA astronauts Michael Hopkins, Victor Glover, and Shannon Walker, along with Soichi Noguchi of the Japan Aerospace Exploration Agency (JAXA), into orbit to begin a six-month science mission aboard the space station.
«Read the rest of this article»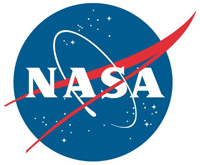 Mountain View, CA – When a natural disaster occurs, an impressive number of participants are often needed to help with the response. Consider just the number of different aircraft that might be involved in fighting a wildfire: tankers releasing fire retardant, lead planes to guide them, helicopters dropping off field crews, aircraft from which smokejumpers arrive on the scene… And that's to say nothing of the activity taking place on the ground.
Responding to an emergency like this – or a hurricane or search and rescue effort, to name a few – requires extensive collaboration among a host of groups that, right now, is coordinated manually under challenging conditions. This makes communication difficult.
«Read the rest of this article»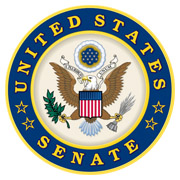 Washington, D.C. – Though we may have celebrated Independence Day a little differently this year, we honor the brave men and women who have fought and sacrificed for the freedoms that define our way of life and those who are currently serving to keep us safe and free.
Last week, I chaired a Senate health committee hearing with Dr. Anthony Fauci and other Donald Trump Administration officials to get an update on our progress towards safely getting back to work and back to school. You can watch here.
«Read the rest of this article»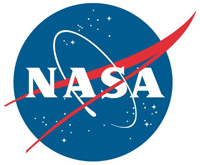 Washington, D.C. – For the first time in the agency's history, NASA has initiated a new effort to enable NASA personnel to fly on future commercial suborbital spaceflights. NASA's Flight Opportunities program has successfully worked with emerging commercial suborbital transportation systems to fly research payloads to space for short periods of microgravity time.
In addition, the Flight Opportunities program recently released a call that allows those non-NASA researchers to propose accompanying their payloads in suborbital space.
«Read the rest of this article»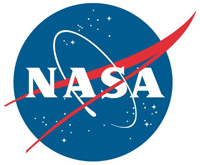 Edwards, CA – NASA and its partners are taking flying unmanned aircraft systems (UAS) closer to operating in harmony with other aircraft in the National Airspace System (NAS).
A new video from NASA Aeronautics provides a behind-the-scenes look into the technology and testing used during a nearly decade-long effort by its UAS Integration in the NAS project, along with the Federal Aviation Administration (FAA), in creating rules that certify unmanned aircraft to safely coexist with other air traffic.
«Read the rest of this article»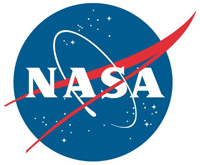 Washington, D.C. – NASA's aeronautical innovators are embracing a more inclusive vision for the future of air travel in at least one major research area, and the terminology they will use from now on will reflect that more comprehensive view of what's on the horizon.
Bottom line: The thinking on Urban Air Mobility (UAM) has advanced so much that it was decided Advanced Air Mobility (AAM) was a better term to use.
«Read the rest of this article»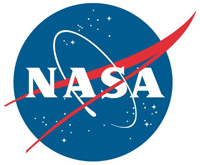 Washington, D.C. – NASA has selected Rocket Lab of Huntington Beach, California, to provide launch services for the Cislunar Autonomous Positioning System Technology Operations and Navigation Experiment (CAPSTONE) CubeSat.
Rocket Lab, a commercial launch provider licensed by the Federal Aviation Administration, will launch the 55-pound CubeSat aboard an Electron rocket from NASA's Wallops Flight Facility in Virginia. After launch, the company's Photon platform will deliver CAPSTONE to a trans-lunar injection.
«Read the rest of this article»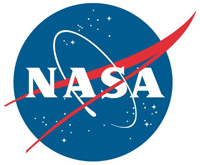 Mountain View, CA – NASA is working to safely integrate drones into low-altitude airspace. Ever wonder what the skies will look like in the next five to 10 years? Can you imagine stepping onto your balcony on a sunny day, seeing drones buzzing around?
They could be delivering food and goods to doorsteps, hovering around backyards for family fun or over highways for traffic monitoring. An estimated 700,000 unmanned aircraft systems, called UAS, but commonly referred to as drones, are expected to be roaming the sky by the year 2020.
«Read the rest of this article»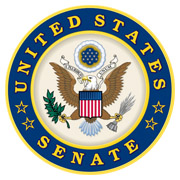 Washington, D.C. – Senators Marsha Blackburn (R-Tenn.), Marco Rubio (R-Fla.), Rick Scott (R-Fla), John Cornyn (R-Texas) and Tom Cotton (R-Ark.) wrote to Secretary of Transportation Elaine Chao and Federal Aviation Administrator Stephen Dickson to express concerns regarding the national security threats posed by Chinese drones.
"We…urge you to immediately restrict the use of this equipment and technology that has the potential to jeopardize the security of critical information and infrastructure gained through this and other FAA programs," the Senators write. "American taxpayer dollars should not fund state-controlled or state-owned firms that seek to undermine American national security and economic competitiveness."
«Read the rest of this article»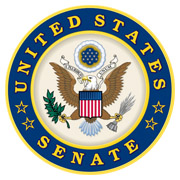 Washington, D.C. – We are forever indebted to our veterans for their sacrifice on behalf of this country.
Their heroism has made the United States a global beacon of hope, and I dedicate my work with the Veterans Affairs and Armed Services Committees to supporting and caring for our best and bravest when they finally return home.
Improving Health Care For Rural Tennesseans: Tennesseans are rightly worried that as rural hospitals close, they will be left without access to health care.
«Read the rest of this article»