Topic: RJ Corman Bridge

Clarksville, TN – CDE Lightband is pleased to announce the debut of a new channel for the Clarksville community – Clarksville Community Network (CCN). CCN's mission is to provide local entertainment featuring the faces and places of our community to help you get to know and fall in love with our community all over again.
«Read the rest of this article»
Clarksville's RJ Corman Bridge, State Capitol Cupola, Liberty Bowl Stadium, and the Eiffel Tower in Paris, Tennessee are among those observing Child Support Awareness Month.

Nashville, TN – To symbolize Child Support Awareness Month and to recognize the positive impact the Tennessee Department of Human Services (TDHS) Child Support Program provides to strengthen families and children notable Tennessee landmarks and structures will be lit green this week.
«Read the rest of this article»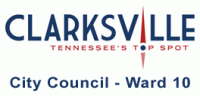 Clarksville, TN – In Parts I and II, I gave you a general overview of how we have gotten to this point in the budget and where we are headed.
In this installment I'll give you more specific details of departments and spending. In Part II, I ended writing about Capital Projects, so I will start there. «Read the rest of this article»
Grants to Fund Projects in 34 Tennessee Communities, 1 Statewide Project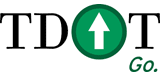 Nashville, TN – Governor Phil Bredesen joined Tennessee Department of Transportation Commissioner Gerald Nicely today to announce the award of $18,536,915 in transportation enhancement grants to 34 communities and the Department of Tourism to fund projects across the state.
"The Enhancement Grant Program provides an opportunity for the state to work with local agencies to fund projects that enrich Tennessee communities in a variety of ways," said Bredesen.  "Many will use these funds to build new sidewalks and bike trails that support healthier lifestyles, while others utilize the program to save historic structures for future generations. All of these are worthwhile projects that truly enhance the quality of life in local communities." «Read the rest of this article»

The State of Tennessee has been asked in the name of the residents of Clarksville, Montgomery County and Stewart County Tennessee to issue a grant for the refurbishment of the RJ Corman Railroad bridge. This bridge passes over Riverside Drive in Clarksville before it crosses the Cumberland River on it's journey to the TVA's Cumberland City Power Plant in Stewart County. Both the railroad and the bridge are privately owned and operated by the RJ Corman Railroad Group LLC, a for profit company. «Read the rest of this article»