Topic: Romeo and Juliet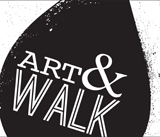 Clarksville, TN – Produced by The Downtown Clarksville Association, First Thursday Art Walk is a free, self-guided tour spanning a 5-block radius that combines visual art, live music, engaging events and more in the heart of Downtown Clarksville.
With 10+ venues, bars and businesses participating each month, the First Thursday Art Walk in Clarksville is the ultimate opportunity to savor and support local creative talent.
«Read the rest of this article»

Clarksville, TN – The Bard of Avon's enduring masterpiece of love and conflict is coming to the Roxy Regional Theatre at the corner of Franklin Street and First Street in Historic Downtown Clarksville this fall.
William Shakespeare's "Romeo & Juliet" opens at the Roxy Regional Theatre this Friday, November 8th, at 8:00pm. In keeping with the theatre's traditional pay-what-you-can opening night, all tickets not pre-sold at the regular price will go on sale at 7:30pm Friday evening for a $5.00 minimum donation.
«Read the rest of this article»

Clarksville, TN – A jaded Hank Williams Jr. fan, a man basking in the glow of the morning after, a Middle Eastern immigrant seeking a room to rent, a middle-aged man with a fear of spiders and dentists — these are just a handful of the various characters who will take the stage of the Roxy Regional Theatre's theotherspace this month.
For three nights only, beginning March 19th, four original one-acts by area playwright Darren V. Michael will be treated to a readers theatre production in "Brief Encounters: A Night of Short Plays".
«Read the rest of this article»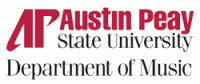 Clarksville, TN – At 4:00pm on October 20th, the Austin Peay State University Symphony Orchestra will perform a free concert at the Mabry Concert Hall, featuring some of classical music's more popular and rousing works.
The concert will be the only performance this semester for the 60-member student orchestra, under the direction of Dr. Gregory Wolynec, APSU professor of music. «Read the rest of this article»

Clarksville, TN – The tale of Romeo and Juliet is one which truly transcends time and place — and beginning March 8th, the Roxy Regional Theatre will prove it by setting one of William Shakespeare's most famous plays during the American Civil War.
This historical twist to the classic love story could not come at a more fitting time, as we commemorate the 150th Anniversary of the American Civil War, a time when deeply rooted hatreds often pitted neighbor against neighbor and family against family, compelling lovers to risk everything to be together.
«Read the rest of this article»
A little-heralded screening of a great opera, Georges Bizet's Carmen, played Clarksville Thursday evening, the first of four British productions that will air in the next three weeks. Carmen was, in a word, "stunning."
The Carmike 10 at Governor's Square Mall did little advertising of this show, staged at Covent Garden with the London Symphony. Every one in the sparsely filled theater had the same comment: "We didn't find out about this until (Wednesday)." Or "If I known about this sooner several friends would have come with me."
For the most part, seeing any classical performance, with the periodic exception of something at APSU, classical music is nonexistent; Clarksville residents usually have to leave town to soothe that particular thirst, and that means a trip to Nashville of Louisville for a symphonic concert, a ballet or an opera. The Met: Live in HD offers a global broadcast series of 11 operas from its New York Stage. That series plays two stadium theaters in Nashville, often with standing room only crowds that include large contingent of Clarksville classical fans. The Met series is highly publicized; I hope that the Carmike 10 (or the city's  Great Escape 16) would do the same. «Read the rest of this article»
Gounod's sensual interpretation of Romeo and Juliet launches this season's The Metropolitan Opera HD Live, a high definition global broadcast live from Lincoln Center in New York City on Saturday at noon CST. Tenor Robert Alagna and Soprano Anna Netrebko (at left) are Shakespeare's legendary star-crossed lovers in what promises to the Met's Christmas gift to the world. Placido Domingo conducts.
Alagna is Romeo of the Montagues, enchanted at first sight with the lovely Juliet (Netrebko) of the Capulets, caring not that their families exist in a state of hatred. Youth, beauty and passion rule, and the innocence of their newfound love must scale more than the balcony rail in pursuit of happiness beyond a feud not of their making.
From the tentative steps of a first dance to the sensual nuance of first love, the audience is drawn into a carefully spun web of intrigue and tragedy. The world knows and loves the story; this transcendent adaptation adds a new dimension to a treasured classic. «Read the rest of this article»