Topic: School Bus Safety

Clarksville, TN – The Clarksville Police Department is urging drivers to be especially cautious in school zones and when encountering school buses on streets and roads throughout the community.
The advice comes in the wake of recent incidents in which a student on a bicycle was struck by a motorist in a school zone and another in which parents confronted a motorist who sped past a stopped school bus.
«Read the rest of this article»

Clarksville, TN – The Clarksville Police Department has been receiving numerous complaints about school bus and school zone violations. We wanted to take this opportunity to remind the public about the rules of the road in school zones and actions to take when schools buses are in operation.
CPD's Traffic Unit Supervisor Sgt Johnny Ransdell— "Safety in school zones and adhering to traffic laws when school buses are operating is an absolutely necessity. We will be issuing citations for people violating school bus laws and speeding in school zones".
«Read the rest of this article»
Written by Curtis Johnson
Tennessee State Representative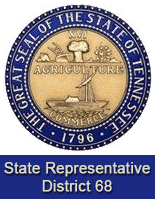 Nashville, TN – The first session of the 110th Tennessee General Assembly adjourned on May 10th, 2017, after passing major legislation that will benefit Tennesseans for generations to come. This is Part 6 of a 12 Part report.
This includes a measure making Tennessee the first state in the nation to offer all adults without a degree tuition-free access to community college; a new law rebuilding a safe and reliable transportation network, while reallocating revenues to maximize taxpayers' return on that investment; and a bill which provides a responsible path to improve access to broadband through investment, deregulation, and education.
Action in the General Assembly also included passage of a balanced budget which takes on no new debt, as well as legislation protecting the elderly, enhancing the state's robust job growth, cracking down on crime, and boosting efforts as the fastest improving state in the nation in K-12 student achievement. Following is a report on key legislation passed this year.
«Read the rest of this article»
Tennessee State Representative Curtis Johnson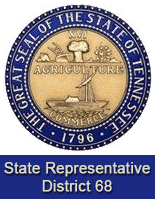 Nashville, TN – The 109th Tennessee General Assembly adjourned on April 22nd, 2016 to become a part of Tennessee history with passage of major legislation to reduce crime, cut tax burdens, spur job growth, accelerate the state's success in K-12 education, boost the number of college graduates, curb drug abuse and curtail drunk driving.
State lawmakers also passed significant legislation to ease traffic congestion, reduce child abuse, aid farmers, increase access to healthcare and medication, increase voter participation and provide a safer environment for the elderly.
Following, please find a copy of some of the highlights of this year's legislative action.
«Read the rest of this article»

Clarksville, TN – The Clarksville Police Department reminds everyone that it is that time of year again when children return to school.
Clarksville-Montgomery County School System (CMCSS) classes start on Tuesday, August 11th, 2015 with half a day classes. The first full day is Thursday, August 13th, 2015.
The Clarksville Police Department wants to remind everyone of the following rules of the road and information to ensure that we have a safe 2015-2016 school year.
«Read the rest of this article»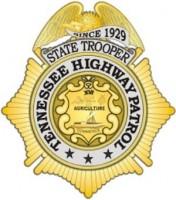 Nashville, TN – The Tennessee Highway Patrol would like to remind motorists to take extra traffic safety precautions as students return to school around the state. State Troopers will target traffic violators, specifically those who speed in school zones and pass stopped school buses, as well as raise awareness on school safety in Tennessee.
"Every motorist should exercise extreme caution and safely share the road with school buses, pedestrians and bicyclists, especially around the school zones. Our goal is to protect children traveling to and from school and prosecute motorists who disregard the law. We are asking everyone to do their part in making this a safe school year," Department of Safety and Homeland Security Commissioner Bill Gibbons said.
«Read the rest of this article»