Topic: Sedona Tooley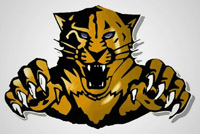 Clarksville, TN – Last year Clarksville Academy's volleyball team defeated East Robertson High School to hand them their first loss in district play, but there was no repeat of the upset September 23rd, with the Lady Cougars falling to the Lady Indians in three straight games by scores of 25-16, 25-16 and 25-22.
Trouble handing the East Robertson (19-9, 8-0 District 10-A) service hampered the Lady Cougars, who currently sit in third-place in the district standing having suffered all of its district losses to East Robertson and Nashville Christian School – the top two teams in the district standings. «Read the rest of this article»
Clarksville, TN – After hundreds of artists had their works of art on display at two locations in downtown Clarksville, then judged by artist Mary Addison Hackett, winners were awarded at Clarksville Riverfest's Tour d'Art Receptions held Thursday, September 4th and Friday, September 5th, 2014.
Over $2,500 in prizes were awarded.
The competition included five categories: Photography & Digital Images, Sculpture, Painting, Mixed Media/Collage, and Drawing. Monetary awards are given to first through third place in each category (for each division) and a Best of Show Award.
«Read the rest of this article»

Clarksville, TN – On March 20th, forty-one Clarksville Academy Chemistry Students, sponsored by Jennifer Moore, participated as individuals in the 62nd Annual Middle Tennessee Science and Engineering Fair.
«Read the rest of this article»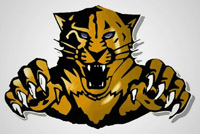 Clarksville, TN – Clarksville Academy's volleyball team may have won the biggest match in the program's history – or at least in recent memory, September 24th at Procter Gymnasium – as the Lady Cougars outlasted the District 10-A regular-season champion East Robertson High School, 3-2, by scores of 6-25, 25-22, 19-25, 25-21, 22-20.
In fact, Clarksville Academy (6-7, 6-3 District 10-A) handed the Lady Indians their first loss of the season in district play, dropping them to 20-11 overall and 9-1 in District 10-A.
«Read the rest of this article»