Topic: Smyrna TN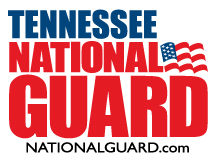 Nashville, TN – After more than 36 years of military service, State Command Sgt. Maj. Michael Gentry retired at Smyrna's Event Center, July 8th, 2021.
Gentry, a Rockvale native who was the senior enlisted leader responsible for nearly 10,000 Soldiers throughout Tennessee, began his career in 1980 by enlisting in the Marine Corps. He then served with the Army Reserve and a Tennessee Air National Guard security police squadron before joining the Tennessee Army National Guard.
«Read the rest of this article»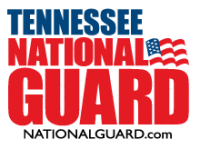 Tullahoma, TN – The Tennessee National Guard held its annual Adjutant General Match June 25th-27th, 2021 at Tullahoma's Volunteer Training Site.
Hosted and organized by the Tennessee Combat Marksmanship Program, The TAG Match is a training exercise and competition testing marksmanship proficiency among National Guardsmen and local agencies from across the state. The weekend training and competition focused on rifle proficiency; the pistol competition will be held in August.
«Read the rest of this article»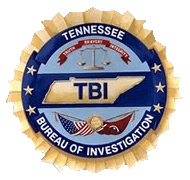 Nashville, TN – The Tennessee Bureau of Investigation (TBI) has issued a statewide Amber Alert on behalf of the Smyrna Police Department for 9-month-old Nichelle Simone Omega.
She is believed to be with her non-custodial mother, Nyx Omega.
Call 1.800.TBI.FIND with info.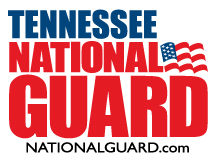 Smyrna, TN – Members from the Tennessee National Guard, Tennessee Emergency Management Agency, Nashville Fire Department, Rutherford County's StormPoint Emergency Response team, and others participated in a joint water rescue exercise near Smyrna's Volunteer Training Site, April 9th, 2021.
Tennessee's Helicopter Aquatic Rescue Team, a joint rescue crew with a Tennessee National Guard UH-60L Blackhawk helicopter and aircrew with rescue personnel from the Nashville Fire Department, practiced rescuing drowning victims in Stewarts Creek.
«Read the rest of this article»
Nashville, TN – The American Red Cross is continuing the partnership with the Nashville Predators Foundation to host multi-city blood drive from February 22nd to February 26th.
All presenting donors who pre-schedule an appointment will receive a Predators foam hockey puck, while supplies last.
«Read the rest of this article»
Nashville, TN – During Breast Cancer Awareness Month this October, the American Red Cross, the Nashville Predators Foundation empowered by SmileDirectClub and over 20 organizations are urging eligible donors to band together to provide hope and healing to patients fighting cancer by rolling up a sleeve at its largest multi-state blood drive October 12th-16th, 2020 in Tennessee, Bowling Green, KY and Huntsville, AL.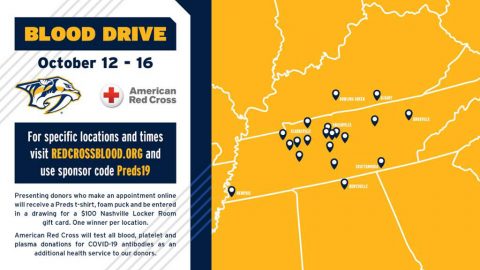 «Read the rest of this article»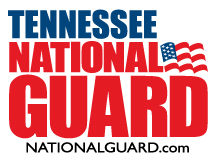 Smyrna, TN – Tennessee National Guard members are participating in a joint cyber security training event at Smyrna's Volunteer Training Site from September 12th-25th, 2020.
Hosted by National Guard Bureau, Cyber Shield 2020 is an annual exercise that brings together more than 540 Army and Air National Guard members across the country, as well as local, state, and federal government agencies. Also involved are industry experts and election and utility officials.
«Read the rest of this article»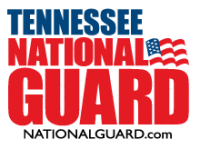 Smyrna, TN – Approximately 116 Soldiers from the Tennessee National Guard's 194th Engineer Brigade has returned home after a successful deployment to the Middle East. Before returning to Tennessee, the Soldiers conducted a two-week quarantine period and a de-mobilization process in Fort Bliss, Texas.
Based out of Jackson, the 194th was activated October 2019 and has spent the last 10 months as the U.S. Central Command Theater Engineer Brigade Headquarters, performing the functions of a corps level engineering strategic assist.
«Read the rest of this article»
Nashville, TN – The National Weather Service (NWS) has issued a flash flood watch from noon until late tonight for Clarksville-Montgomery County and portions of Middle Tennessee.
Heavy showers associated with the remnants of Hurricane Laura will move across Middle Tennessee this afternoon and tonight. 1 to 2 inch rainfall amounts will be common, but a few locations under the heaviest showers could have 3 to 4 inches.
«Read the rest of this article»
Nashville, TN – The National Weather Service (NWS) reports that patchy dense fog is expected to form this morning across Clarksville-Montgomery County and Middle Tennessee. The fog will occur mainly near bodies of water and other mid state low lying fog prone development locations.
In locations experiencing dense fog, visibilities will be less than one quarter of a mile. Slow down, be sure to use your low-beam headlights, and give yourself extra time to reach your destination.
This fog should begin to burn off by 8:00am CT.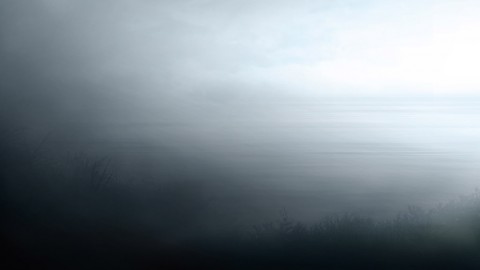 «Read the rest of this article»