Topic: Socorro NM
Written by Elizabeth Landau
NASA's Jet Propulsion Laboratory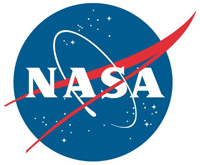 Pasadena, CA – Mysterious objects called brown dwarfs are sometimes called "failed stars." They are too small to fuse hydrogen in their cores, the way most stars do, but also too large to be classified as planets.
But a new study in the journal Nature suggests they succeed in creating powerful auroral displays, similar to the kind seen around the magnetic poles on Earth.
"This is a whole new manifestation of magnetic activity for that kind of object," said Leon Harding, a technologist at NASA's Jet Propulsion Laboratory, Pasadena, California, and co-author on the study.
«Read the rest of this article»
Written by Preston Dyches
NASA's Jet Propulsion Laboratory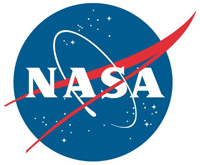 Pasadena, CA – Scientists have paired NASA's Cassini spacecraft with the National Science Foundation's Very Long Baseline Array (VLBA) radio-telescope system to pinpoint the position of Saturn and its family of moons to within about 2 miles (4 kilometers).
The measurement is some 50 times more precise than those provided by ground-based optical telescopes. The feat improves astronomers' knowledge of Saturn's orbit and benefits spacecraft navigation and basic physics research.
«Read the rest of this article»
Asteroid to Pass by Earth on Friday, May 31st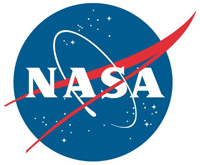 Washington, D.C. – Researchers have found in a sequence of radar images that the approaching asteroid 1998 QE2 has a moon, or rather another asteroid orbiting about it. These images were obtained on the evening of May 29th (May 30th Universal Time) by the 70-meter Deep Space Network antenna at Goldstone, CA, when the asteroid was about 6 million kilometers from Earth.
The preliminary estimate for the size of the asteroid's satellite is approximately 600 meters wide. The asteroid itself is approximately 2.7 kilometers in diameter and has a rotation period of less than four hours.
«Read the rest of this article»
Written by DC Agle
NASA's Jet Propulsion Laboratory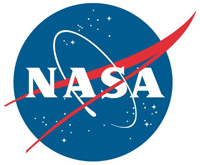 Pasadena, CA – On May 31st, 2013, asteroid 1998 QE2 will sail serenely past Earth, getting no closer than about 3.6 million miles (5.8 million kilometers), or about 15 times the distance between Earth and the moon.
And while QE2 is not of much interest to those astronomers and scientists on the lookout for hazardous asteroids, it is of interest to those who dabble in radar astronomy and have a 230-foot (70-meter) — or larger — radar telescope at their disposal.
«Read the rest of this article»