Topic: Sony
Wanderful Media adds to its popular "Cash Dash" feature in the Find&Save app for iPhone and Android phones

Los Gatos, CA – Wanderful Media™ today announced three new options in the Find&Save® app for consumers to get cash back for shopping in nearby stores. Since first launching the cash back feature in November 2014, user retention has tripled – shoppers are sticking with the app and using it more often.
The original cash back feature – "Cash Dash" – uses a shopper's current location to send alerts while they are at retail stores, such as "Spend $25.00 at Target, Get $10.00 back from Find&Save" or "Spend $15.00 at Walgreens, Get $5.00 back from Find&Save."
«Read the rest of this article»
The winners in appliances, electronics, and cars; Plus, brands to avoid
Yonkers, NY – Each year, the experts at ShopSmart, from Consumer Reports, test thousands of products to help shoppers navigate the crowded marketplace and decide where to spend their dollars.
ShopSmart's April 2015 issue highlights some of the appliances, electronics, and cars from brands that performed well in tests and received high scores in owner-reliability surveys within the past three years. «Read the rest of this article»
Featuring 3 Fireworks Shows, 2 Giveaway Nights And The First Sounds CARE Jersey Auction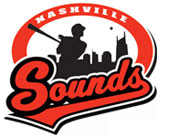 Nashville, TN – The Nashville Sounds return to Greer Stadium this Friday, May 24th, for their fourth homestand of the season: an eight-game stretch in which the team welcomes the Albuquerque Isotopes (Los Angeles Dodgers affiliate) for four games spanning May 24th-27th, and the division-rival Iowa Cubs (Chicago Cubs affiliate) from May 28th-31st.
Highlighting the homestand's worth of promotions will be three fireworks extravaganzas, two giveaway nights, a special Memorial Day game and the first Sounds CARE Jersey Auction.
«Read the rest of this article»

New York, NY – Irritated consumers have moved bank giants, retailers, and other companies that continue to miss the mark on customer satisfaction into the Elite 8 of Consumerist.com's sixth annual "Worst Company in America" tournament. 
Top-seeded Bank of America, a fixture of the tournament since acquiring Countrywide, cemented their spot in the Elite 8 with a whopping 87 percent of the vote against DirecTV. They will face the world's largest retailer Walmart in the first match-up of the latest round.  «Read the rest of this article»
Annual December Electronics Issue Compares 14 3D TVs with Panasonic Sets Exhibiting the Best 3D Performance and the Least Ghosting;
What to Consider Before Buying a 3D TV

Yonkers, NY – In its first-ever ranking of 3D performance, Consumer Reports evaluated 14 3D TV models and found that plasma TVs are better at displaying 3D images than LCD sets, primarily because they exhibit less ghosting, or double images that appear even when wearing 3D glasses. Three plasma models from Panasonic exhibited the best 3D picture quality and the least ghosting of all the sets tested. The report appears in the December Annual Electronics issue and online at www.ConsumerReports.org.
"It remains to be seen whether 3D TV is just a novelty or a new product category in the consumer electronics space," said Paul Reynolds, electronics editor for Consumer Reports. "But, our tests show that there are some fine 3D TV sets out there for those consumers eager for a new experience." «Read the rest of this article»
July Issue Features Ratings of Nine Models; Review of the Apple iPad as an E-Book Reader

Yonkers, NY — New e-book readers keep hitting the market, yet a veteran model, the Amazon Kindle e-book reader tops Consumer Reports first full Ratings of these devices.  Despite improvement to the rival Barnes & Noble Nook e-book reader and the arrival of Apple's iPad tablet computer, which offers e-reader capability, Amazon's Kindle is still the best choice for most consumers.   The report and Ratings of e-book readers is featured in the July issue of Consumer Reports and on www.ConsumerReports.org.
Consumer Reports testers recently put nine e-book readers through comprehensive lab tests. Amazon's Kindle, $260.00, and its super-sized sibling, the Kindle DX, $490.00, had crisper, more readable type than any other model in the Ratings and slightly better than the Apple iPad, whose e-reading capabilities were assessed but excluded from the Ratings (see below).  The Kindles were among the fastest at refreshing and turning pages.  For most users, the lower-priced Kindle is a better choice than the DX because of its lighter weight and smaller size, unless extra real estate is needed for reading content such as e-textbooks. «Read the rest of this article»