Topic: T-Mobile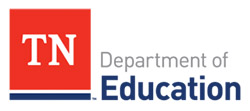 Nashville, TN – The Tennessee Department of Education has announced a new five-year partnership, T-Mobile Tech for TN Students, to provide school districts across the state with access to over 200,000 student connectivity devices, or mobile Wi-Fi hotspot device, to provide directly to families at no cost to them.
«Read the rest of this article»
Smaller Providers of No-contract and Prepaid Service Continue to Rate High; Seven Ways to cut Phone Costs

Yonkers, NY – Sprint is now the lowest-Rated carrier in Consumer Reports' latest annual cell-phone service Ratings, based on a survey of 58,399 subscribers by the Consumer Reports National Research Center.
While it trailed only Verizon in overall customer satisfaction among the major carriers in last year's ratings, Sprint received dismal marks this year for value, voice, text and 4G reliability. «Read the rest of this article»
AT&T is Among the Lower-rated, but 4G Service is a Bright Spot

Yonkers, NY – Verizon Wireless was the highest-Rated major carrier in Consumer Reports' annual cell-phone service Ratings, based on a survey of 63,253 subscribers by the Consumer Reports National Research Center.
Of the four major U.S. national cell-phone standard service providers, Verizon Wireless led the pack, receiving favorable scores for voice and data service quality, and also for support attributes like staff knowledge and resolution of issues. Sprint, T-Mobile, and AT&T each received mostly middling to low marks, particularly for voice and text service quality. «Read the rest of this article»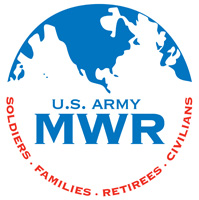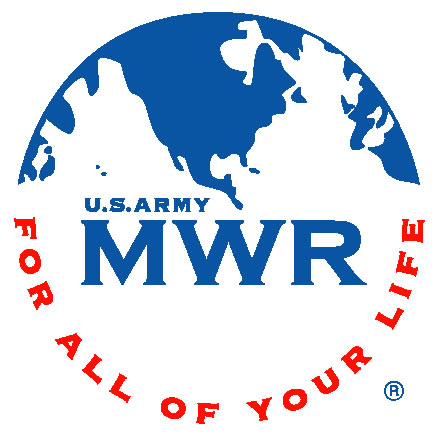 Fort Campbell, KY – As the seasons start to change, there is nothing more special than having a Family hike in the lush Tennessee and Kentucky woods. On Saturday, September 29th, bring your Family to Sportsman's Lodge, just outside Gate 10, to experience the free Volksmarch Wellness Walk.
In Germany, a volksmarch, meaning "people's march" in German, is a non-competitive fitness walk. At events, participants will walk along a trail and stop at different locations to receive incentive awards. «Read the rest of this article»
Consumers Union Calls on Wireless Carriers to Strengthen Mobile Payment Protections for Consumers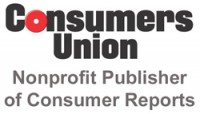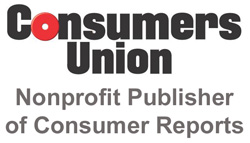 San Francisco, CA – Most cell phone and tablet users can purchase digital goods and charge them to their monthly bill or prepaid phone account.  But they may not get the protections they need to limit their financial liability if something goes wrong with the transaction.  The protections consumers receive will vary depending on their wireless carrier's policies and what's in their cell phone contract, according to a new analysis by Consumers Union. 
"Consumers using mobile payments should get the same strong protections they currently enjoy when they make purchases with a credit card or debit card," said Michelle Jun, senior attorney for Consumers Union, the nonprofit advocacy arm of Consumer Reports.  "But we found that consumer rights can vary widely between wireless carriers and the protections carriers claim to provide are often nowhere to be found in customer contracts." «Read the rest of this article»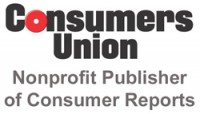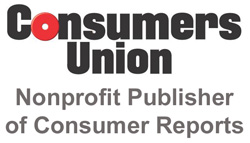 Washington, D.C. – Earlier today, AT&T responded in a blog post to the FCC's recently released staff report on its proposed merger with T-Mobile, calling it unfair and "one-sided."
Parul P. Desai, policy counsel for Consumers Union, the policy and advocacy division of Consumer Reports, said, "The staff report released by the FCC accurately addressed the claims made by AT&T throughout the merger application process." «Read the rest of this article»
Clarksville, TN – A set of encouraging economic reports on Wednesday propelled stocks to their fourth straight winning session as one of the market's wildest months ever came to a close.
The reports showed an increase in private-sector hiring, better-than-expected manufacturing activity in the Chicago area and an increase in factory orders nationwide – all good signs for investors who have alternated between fear and hope throughout the month. However, stocks were negatively impacted after the Justice Department sued to block AT&T's proposed $39 billion takeover of T-Mobile USA Inc. and the Greek parliament said a worsening recession will weigh on the country's debt. «Read the rest of this article»
Survey finds Americans not clamoring to pay with cell phones just yet

Yonkers, NY – While Americans are still using plenty of cash, checks, credit and debit cards to pay their bills, new electronic methods such as paying by cell phone or digital wallets are emerging. Before jumping in, consumers should be aware of the disparity in loss liability and consumer protections they offer, according to Consumer Reports.
CR's latest investigation into these new payment options finds that banks and technology companies are jostling for a greater share of the $50 billion a year in fees generated by everyday transactions. Some services by PayPal, Obopay, Square, Zong, and FaceCash already allow you to pay for purchases with your cell phone, but so-called digital wallet services are scheduled to hit the market soon. «Read the rest of this article»

Yonkers, NY – T-Mobile hasn't exactly been delighting its customers, but AT&T's cell-phone service has been less satisfying in nearly every respect, according to a head-to-head comparison of data from the most recent cell-phone satisfaction survey by the Consumer Reports National Research Center.
The findings (available to subscribers), based on the responses of more than 50,000 Consumer Reports.org subscribers surveyed last fall, suggest that the proposed merger of the two carriers would be a setback to T-Mobile customers were it to lead to service that more resembles AT&T's than T-Mobile's. «Read the rest of this article»

Yonkers, NY – A new Consumer Reports analysis shows that T-Mobile wireless plans typically cost $15,00 to $50.00 less per month than comparable plans from AT&T, the wireless giant that's seeking to swallow the smaller carrier.
The finding supports anecdotal observations that T-Mobile is generally a lower-priced carrier than AT&T. It also validates concerns that T-Mobile subscribers who eventually migrated to AT&T plans would likely pay more for service than they would have under a T-Mobile plan—and that T-Mobile's departure from the wireless market would eliminate a relatively low-cost carrier as an option for new customers. «Read the rest of this article»