Topic: Tax Cuts and Jobs Act of 2017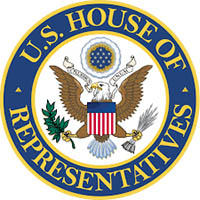 Washington, D.C – On Thursday, May 20th, 2021, U.S. Representative Mark Green introduced a Constitutional Amendment that will require a 3/5 majority of Congress to approve any legislation that increases taxes. Green said:
"It's Tax Week and the Joe Biden Administration is hard at work raising your taxes and driving your jobs overseas. Under the historic reforms passed by Congress in the Tax Cuts and Jobs Act, we saw a renewal of prosperity for all Americans with significant tax relief for American families and businesses."
«Read the rest of this article»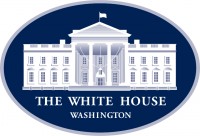 Washington, D.C. – One million Americans will be lifted from poverty because of President Donald Trump's historic Opportunity Zones tax cuts program, the White House Council of Economic Advisers estimates in a new report.

For over 50 years, the "War on Poverty" has left too many American communities behind. Many of its programs have "relied on inefficient top-down federal grants and subsidies that empower Washington bureaucrats and special interests with lobbyists at the expense of communities in need," HUD Secretary Ben Carson and White House Domestic Policy Council Director Brooke Rollins wrote.
«Read the rest of this article»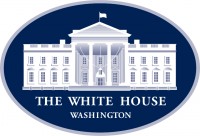 Washington, D.C. – President Donald Trump, Prime Minister Benjamin Netanyahu of Israel, and Sheikh Mohammed Bin Zayed—Crown Prince of Abu Dhabi and Deputy Supreme Commander of the United Arab Emirates—spoke this morning and agreed to the full normalization of relations between Israel and the UAE, Brooke Singman reports for Fox News.

"Everybody said this would be impossible," President Donald Trump said from the Oval Office.
«Read the rest of this article»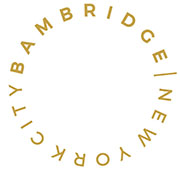 New York – Former Vice President Joe Biden, the presumptive Democratic nominee for president, plans to issue the biggest tax increase in years for small businesses report Bambridge Accountants New York.
The effect would be to hinder entrepreneurship and reduce the funds available for business growth.
Alistair Bambridge, partner at Bambridge Accountants New York, asks: "Is this really what is needed as the economy tries to recover? When we should be encouraging corporations to add to the workforce and drive the economy, these tax plans reduce the ability and incentives for businesses to invest and expand."
«Read the rest of this article»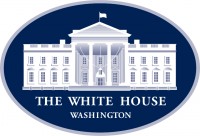 Washington, D.C. – Tomorrow night, February 4th, 2020, President Donald Trump delivers his third State of the Union Address.

"He'll quite rightly be able to declare the nation is strong — with solid economic growth and jobs for all who want them and a Dow more than 50 percent higher than when he won the White House. Not to mention a new North American trade agreement just as candidate Trump promised, China desperate to end the trade war and America's NATO allies paying much more of their fair share for collective defense."
«Read the rest of this article»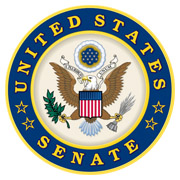 Washington, D.C. – We accomplished a lot in Washington in 2019, but you probably didn't hear about it from the mainstream media; they were (and still are!) hyperfocused on impeachment. From giving our military the largest pay raise in a decade, to protecting the sanctity of life, I spent my first year in the Senate fighting for Tennessee values.
In 2020, I will continue to advocate for what Tennesseans consistently tell me is most important to them: protecting family values, fighting to expand rural health care and broadband access, helping workers succeed, and securing the nation.
«Read the rest of this article»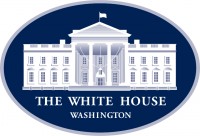 Washington, D.C. – Promoting economic prosperity for all, President Trump's pro-growth policies have led to an economic boom that is lifting up Americans of all backgrounds.
Since President Trump's election, more than 7 million jobs have been added to the economy.
For the first time on record there are more job openings than unemployed Americans.
«Read the rest of this article»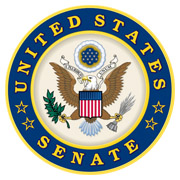 Washington, D.C. – In Memphis Friday, October 4th, 2019, I joined Housing and Urban Development Secretary Ben Carson to tour the brand new Union Row development. This is the largest redevelopment project ever in the city of Memphis, and was made possible by Opportunity Zones which were enacted in the Republican-passed Tax Cuts and Jobs Act of 2017.
Caring For Our Servicewomen: Breast cancer is the second leading cause of cancer deaths among women. To kick off Breast Cancer Awareness Month, a bipartisan group of my Senate colleagues and I called upon the U.S. Department of Defense to expand and improve screening coverage for female service members and veterans. Providing superior care to our service members should be a top priority for our country. Learn more here.
«Read the rest of this article»
Four census tracts in Clarksville targeted for investment tax breaks
Clarksville, TN – Four census tracts in the City of Clarksville have been designated as Opportunity Zones, the Tennessee Department of Community and Economic Development recently announced.
Opportunity zones are a new community development benefit created by the federal Tax Cuts and Jobs Act of 2017.
«Read the rest of this article»
Nashville, TN – Tennessee Attorney General Herbert H. Slatery III has joined a coalition of 20 States asking a federal district court in Texas to hold the Affordable Care (ACA) unconstitutional and to enjoin the entire law.
"The lawsuit filed today explains that in 2012 in NFIB v. Sebelius the U.S. Supreme Court narrowly upheld the core provision of the ACA—the individual mandate—because the Court viewed ACA's penalty for not complying with the individual mandate as a 'tax'", said Attorney General Slatery.
«Read the rest of this article»