Topic: Tennessee Code Annotated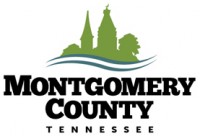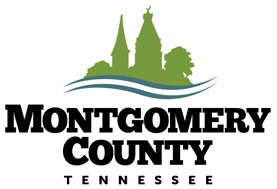 Montgomery County, TN – On Thursday, July 25th, 2019 a Special Budget meeting has been requested by Montgomery County Mayor Jim Durrett has requested at 6:00pm to correct a procedural error.
On Tuesday, during preparation of the official documents reflecting the actions taken at the Montgomery County Commission Meeting of July 15th, 2019, the County Clerk's office discovered that after amendment of Resolution 19-7-4 to establish a tax rate in Montgomery County, Tennessee, at $2.99, the main motion then, as amended, was not called to the floor for a vote.
«Read the rest of this article»

Clarksville, TN – With July 4th, Independence Day, coming up next week, the Clarksville Police Department is reminding everyone about local ordinances, state laws, and fireworks safety.
There is an average of four deaths a year annually due to fireworks, over 9,000 injuries, 20,000 fires caused by fireworks, and approximately 45 percent of injuries incurred were to children under 14 years of age.
«Read the rest of this article»

Clarksville, TN – Clarksville Police say there is no such thing as a porch pirate warrant in Tennessee Code Annotated, but there are charges for Theft and that's what's waiting for the two woman identified in the video of property being stolen from an Oakmont Drive residence in broad daylight on April 2nd, 2018.
After widespread media coverage, numerous tips, and hard work by Detective Coleman, there are Felony Theft warrants on file for Tammy Sue Hicks, 44 (One Felony Theft warrant) and Sharlita Leilani Richardson, 44 (already had one Felony Warrant on file, so now has a second).
«Read the rest of this article»

Clarksville, TN – Independence Day, July 4th, is right around the corner, so it's time for the Clarksville Police Department to start reminding folks about local ordinances, state laws, and fireworks safety.
According to 2016 statistics from the American Pyrotechnics Association and National Council on Fireworks Safety, there is over $1 billion dollars of revenue a year generated from the sale and display of fireworks.
«Read the rest of this article»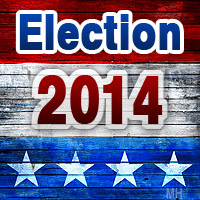 Clarksville, TN – Tomorrow, Tuesday October 3rd, is Tennessee's General Election. Ballots will be cast on a range of offices and issues. Clarksville will also be electing the Mayor for the next four years. The candidates are Mayor Kim McMillan, City Councilman Bill Summers, and City Councilman Jeff Burkart.
Current Clarksville Mayor Kim McMillan was sworn into office in January of 2011. When she was elected, her first goal was to reestablish the trust and integrity in the Mayor's office. She came into office with two decades of experience representing the citizens of Clarksville-Montgomery County.
«Read the rest of this article»
To Know Whether You Have a Case, You Have to Understand This
Clarksville, TN – When I first started practicing law, my father gave me a lot of advice. He still does, and that makes me very fortunate. Among the pearls of wisdom he shared was this: "Never tell [a prospective client] they don't have a case."
His rationale for this rule, as I recall, was something like this: Even lawsuits with very little merit are often brought by unscrupulous plaintiffs, and their even less scrupulous counsel; but even these dubious claims can result in settlements–sometimes big settlements. This creates the illusion that the plaintiff's claim had merit. «Read the rest of this article»
Grade Improves from a "C" in 2012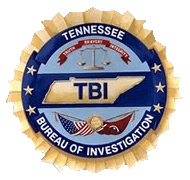 Nashville, TN – Tennessee received an "A" from Shared Hope International's 2013 state report card released yesterday with a score of 93.5, the highest of any other state rated in the Protected Innocence Challenge.
In 2012, Tennessee was given a "C" on its state report card and showed significant improvement after bills cracking down on child sex trafficking were passed during the last legislative session. «Read the rest of this article»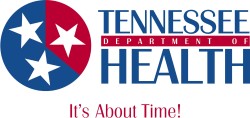 Nashville, TN – Effective this month, under a new Tennessee law, prescriptions for opioid pain medicines and benzodiazepine medicines may not be dispensed in Tennessee in quantities exceeding a 30-day supply.
The new limits apply to all dispensers of these medications, including pharmacies, dispensaries and mail-order programs located either in or out of Tennessee. «Read the rest of this article»

Clarksville, TN – The Clarksville Police Department wants to remind drivers about the rules of the road for Overtaking and Passing School Buses which falls under Tennessee Code Annotated-55-8-151:
Vehicles are required to stop meeting or overtaking any school bus with the lights flashing and stop sign extended in both directions on a highway and property owned, operated, or used by a school or educational institution. «Read the rest of this article»
Clarksville, TN – There was tension in the air at a special called meeting of the Clarksville-Montgomery County Regional Planning Commission today, as commissioners voted to hire attorneys to investigate a grievance filed by an employee of the commission against a member of the planning commission, Mabel Larson.
«Read the rest of this article»