Topic: Tennessee Constitution
Nashville, TN – State Senator John Stevens of Huntingdon and State Representative Patsy Hazlewood of Signal Mountain have introduced legislation that would strengthen the rights of crime victims in Tennessee's state constitution.
Senate Joint Resolution 885 and House Joint Resolution 822, known as Marsy's Law, will ensure that victims of crime have equal, constitutional rights on the same level as those accused and convicted of crimes.
"More than twenty years ago, 89 percent of Tennesseans voted to give crime victims the rights they deserve by adopting a Crime Victims' Bill of Rights. But unfortunately, victims find these rights to be unenforceable under current law and the rights of victims are not always protected," said Senator Stevens.
«Read the rest of this article»
Written by Curtis Johnson
Tennessee State Representative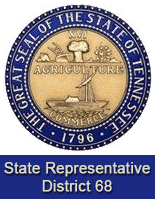 Nashville, TN – The first session of the 110th Tennessee General Assembly adjourned on May 10th, 2017, after passing major legislation that will benefit Tennesseans for generations to come. This is Part 10 of a 12 Part report.
This includes a measure making Tennessee the first state in the nation to offer all adults without a degree tuition-free access to community college; a new law rebuilding a safe and reliable transportation network, while reallocating revenues to maximize taxpayers' return on that investment; and a bill which provides a responsible path to improve access to broadband through investment, deregulation, and education.
Action in the General Assembly also included passage of a balanced budget which takes on no new debt, as well as legislation protecting the elderly, enhancing the state's robust job growth, cracking down on crime, and boosting efforts as the fastest improving state in the nation in K-12 student achievement. Following is a report on key legislation passed this year.
«Read the rest of this article»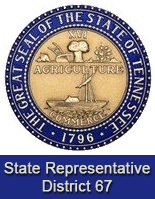 Nashville, TN – Several bills sponsored by Tennessee State Representative Joe Pitts (D-Clarksville) moved along in committees last week. This is a general update on the bills and events on the Hill from last week.
House Bill 1514/Senate Bill 1730 (Sen. Kerry Roberts (R-Springfield) the bill that will create the memorial sign program in honor and memory of innocent victims killed by drunk and/or impaired drivers, known as the Tyler Head Bill, passed the Transportation Full Committee and is headed to the Finance, Ways and Means Sub Committee.
«Read the rest of this article»
Group will recommend candidates to fill vacancies on trial and appellate courts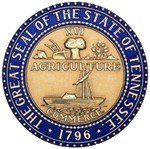 Nashville, TN – Tennessee Governor Bill Haslam today announced the 11 members of the Governor's Council for Judicial Appointments that will recommend candidates to the governor to fill vacancies for Tennessee trial and appellate courts.
The council was established by executive order following the November 4th passage of a constitutional amendment creating a method for selecting judges of the Supreme Court or any intermediate appellate court in Tennessee. «Read the rest of this article»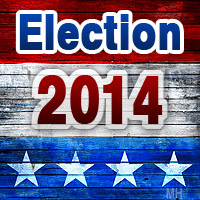 Cunningham, TN – Vince Gagliardi spoke about Amendment 1 and why you should vote yes Saturday, July 27th, 2014, at the 106th Annual Lone Oak Picnic held by the Central Civitan Club.
"Tennessee is a right to an abortion state. It is part of our state constitution. To vote yes on Amendment 1 would return the Tennessee Constitution to a neutral, altering the ruling of the Tennessee Supreme Court in 2000 allowing for a broadening rights of abortions," said Gagliardi. "The decision was made when Planned Parent Hood and ACLU sued Governor Sundquist and won. Tennessee is one of 14 states that have such a law."
«Read the rest of this article»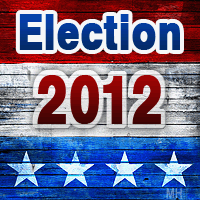 Clarksville, TN – After the Mark Green speech on Per Diem on Tuesday,  Clarksville Online contacted Connie Ridley, the Director of Legislative Administration in the Tennessee State Capital to learn more about Per Diem for State Legislators. The non-partisan Legislative Administration office provides administrative, budgetary and personnel support to state legislators.
She informed us that the payment of legislator expenses is specified by the Tennessee State Constitution in article 2 section 3. «Read the rest of this article»
Recommending constitutional amendment and extension of Judicial Nominating Commission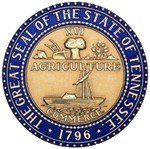 Nashville, TN – Tennessee Governor Bill Haslam, Lieutenant Governor Ron Ramsey (R-Blountville) and House Speaker Beth Harwell (R-Nashville) announced a joint proposal to address how judges are chosen in Tennessee.
The three stood together for the announcement during a press conference in the Executive Conference Room of the State Capitol where they outlined the plan that includes a resolution to amend the Tennessee Constitution that would apply to all Supreme Court justices and other appellate judges. «Read the rest of this article»