Topic: Tim McGraw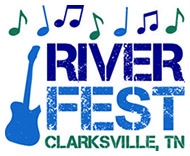 Clarksville, TN – Riverfest, the City of Clarksville's entertainment festival now in its 30th year, is pleased to announce Chris Janson will be the featured headliner at the 2017 Festival. Chris Janson will perform at 9:15pm Saturday, September 9th on the Bud Light Stage at McGregor Park. The concert is free and open to the public.
"Once again, the City of Clarksville is presenting a big star to headline our big-time community festival," Clarksville Mayor Kim McMillan said. "Chris Janson is one of the hottest artists in country music, and he'll be here to push Clarksville's Riverfest to new heights."
«Read the rest of this article»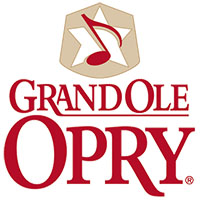 Nashville, TN – On Friday January 6th, 2017, Chris Janson headlined a Grand Ole Opry concert that featured both young and senior musicians. It was a bitter cold, snowy night in Nashville, Tennessee but that did not stop an almost capacity crowd from going to the Opry at the legendary Ryman Auditorium.
The Grand Ole Opry has a strong tradition of introducing up-and-coming artists on their famous radio show and stage. The Opry's four sets are a combination of well-established Opry members and next wave artists who are hoping to join that exclusive circle. Many of the newcomers commented on how they grew up listening to the now longest-running radio program and mentioning that it's a dream come true to play at the Opry.
«Read the rest of this article»
Franklin, TN – Music City Pickers Live (www.musiccitypickerslive.com) is a new series that will be presenting concerts weekly at The Little Brick Theater at The Factory in Franklin, Tennessee starting December 1st, 2016. Their inaugural concert starring Ricky Skaggs was held November 3rd, 2016.
Every Thursday night Music City Pickers will feature up-and-coming talent and hit-makers in two live shows, one running from 6:00pm-7:30pm, then another from 8:30pm-10:00pm. The recently renovated Little Brick Theater has fine acoustics. It is an intimate space ideal for listening to the songs and stories behind the music.
«Read the rest of this article»

Clarksville, TN – The Monestere de la Visitationhon and the small order of nuns who reside there are the subject matter of the new exhibit in the Customs House Museum's Planters Bank Peg Harvill Gallery.
The artist, Anne Goetze, began going to the Monastery to visit her aunt Helen.
«Read the rest of this article»
Country Music Stars Donate Signed Guitars and More for Public Auction; All Proceeds to Benefit American Red Cross Disaster Relief
Nashville, TN – After devastating tornadoes tore through the town of Moore, Oklahoma, Premiere Networks' The Bobby Bones Show reached out to its' friends on Music Row for help.
Country music's biggest stars including: Tim McGraw, Toby Keith, Carrie Underwood, Taylor Swift, Jake Owen, Jason Aldean, The Band Perry and many more, stopped by the Nashville studio, called in to offer their support, perform songs to inspire listeners or to donate personal items, concert tickets, signed memorabilia and more. «Read the rest of this article»
Debut album produced by Grammy-winning producer Byron Gallimore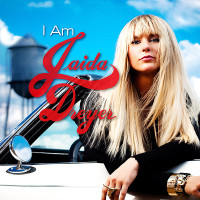 Nashville, TN – Streamsound Records recording artist Jaida Dreyer is set to release her debut album, "I Am Jaida Dreyer", on February 26th. The album will be available on all major digital retailers, including iTunes and Amazon.
The breakout release features 10 original songs written or co-written by the singer and is produced by Grammy award-winning record producer Byron Gallimore (Tim McGraw, Faith Hill, Sugarland). The album features a special guest appearance by Sugarland's Kristian Bush on the track "Boy Who Cried Love," who co-wrote the song with her.
«Read the rest of this article»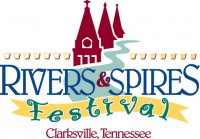 Clarksville, TN – The Rivers and Spires Festival is pleased to announce that the Grammy nominated and CMA award-winning country musician Jo Dee Messina will be the featured headliner at the 2013 Festival. Messina will take the Public Square stage at 7:00pm as the main event on Saturday, April 20th, 2013. The concert is free and open to the public.
She will perform some of her biggest hits that made her a superstar and one of country music's leading ladies. Songs such as "Heads Carolina, Tails California", "Bye Bye", "I'm Alright", "Stand Beside Me" and "Bring On The Rain" will make up a concert you don't want to miss.
«Read the rest of this article»
Air Force Reserve to Present Multi-Platinum Singer Kelly Clarkson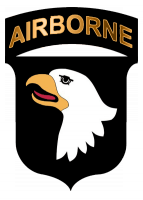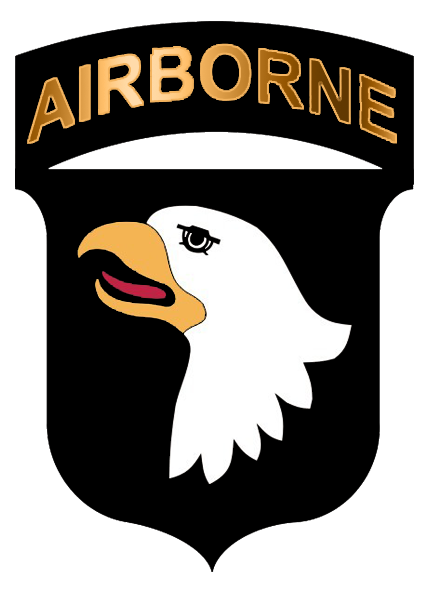 Fort Campbell, KY – Multi-platinum singer and songwriter Kelly Clarkson will make a stop during her "Stronger" tour to bring her show to the Division Parade Field at Fort Campbell, Kentucky, when she headlines the Tour for the Troops presented by the Air Force Reserve August 13th.
Kelly Clarkson initially appeared on the public's radar in 2002 when she won the first season of American Idol. She then went on to become an international pop icon, selling over 20 million albums worldwide and has received two Grammy Awards, two American Music Awards, two MTV Music Awards, and 11 Billboard Music Awards.
«Read the rest of this article»
Clarksville, TN – On Saturday, May 5th, Appleton Harley-Davidson held their Spring Open House. The event House was a fun fest with numerous appearances by three members of the Purffect Angelz, a dance group featured on America's Got Talent, Full Throttle, and many other venues.
Other performances included Buck McCoy who performs in a similar manner to his idol, Tim McGraw, and RB Stone who has produced 15 albums, toured 32 countries, 5 continents selling over 40,000 albums, most of them at his shows.
«Read the rest of this article»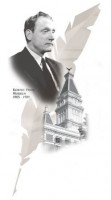 "I'm on my fourth novel now," Tom Franklin tells the Seventh Annual Clarksville Writers' Conference. "Hell at the Breech was a novel I hated to write. I'm one of those novelists who loves to have written, not to write."
Tom Franklin, former John and Renee Grisham Writer-in-Residence at the University of Mississippi (Ole Miss) at Oxford and New York Times best-selling author of Crooked Letter, Crooked Letter, is married to poet Beth Ann Fennelly; together they have three children. When Tom took the microphone to give his first lecture at APSU last week, Beth Ann and he had just completed the journey from Oxford—with all three children—in a minivan.
«Read the rest of this article»