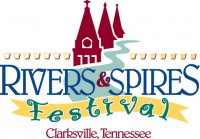 Clarksville, TN – The Rivers and Spires Festival is pleased to announce that the Grammy nominated and CMA award-winning country musician Jo Dee Messina will be the featured headliner at the 2013 Festival. Messina will take the Public Square stage at 7:00pm as the main event on Saturday, April 20th, 2013. The concert is free and open to the public.
She will perform some of her biggest hits that made her a superstar and one of country music's leading ladies. Songs such as "Heads Carolina, Tails California", "Bye Bye", "I'm Alright", "Stand Beside Me" and "Bring On The Rain" will make up a concert you don't want to miss.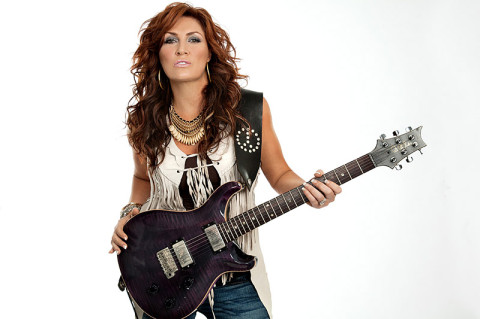 "We are very excited to welcome Jo Dee Messina to Clarksville and have her headline the Festival this year," said Doug Barber, Festival Director. "Each year the caliber of artisits we bring to the Festival is more impressive, and we think booking Jo Dee to perform is proof of that."
"This year we also have a wide variety of musicians taking our other stages and the Festival staff encourages everyone to check out our new Website to see who is being added to the lineup," said Barber.
Massachusetts born Messina was first attracted to country music by acts such as Alabama, Hank Jr., Loretta Lynn, Dolly Parton and Reba McEntire. At 19, she headed to Nashville, where she entered talent contests and got a regular gig on Nashville's "Live at Libby's" radio show.
Producer Byron Gallimore heard her and introduced her to another then unknown newcomer named Tim McGraw. After struggling to find a label to call home, she had a chance meeting with a Curb Records executive and got a record deal on the spot. Since then, McGraw has produced some of Messina's biggest hits and many have also been written by award-winning songwriter/musician Phil Vassar.
Messina's drive doesn't stop at just her music, and this evident in her personal life as well. She is a dedicated runner, wife and mother. "On the road, I'll get up and run, and since my steel player is training with me we run together," said Messina in a prepared release. "Then I go to the gym and lift weights, have lunch, do the sound check and then my meet and greet, do the show and get to bed as early as I can. No staying up late partying!"
This platinum-selling, chart-topping music star will bring an energy and excitement to the Public Square stage on Saturday night so mark your calendars and make plans to be in Downtown Clarksville, TN April 18th-20th for the 11th Annual Rivers & Spires Festival.
About the Rivers and Spires Festival
The Rivers and Spires Festival will be held April 18th-20th, 2013 in Downtown Clarksville. Admission and entertainment at the Festival are free and open to the public. A list of activities and entertainment is available on the newly re-designed Festival website www.riversandspires.com. Some of the popular events include BrewFest, Family Fun Zone and Teen Zone.
More announcements will be made soon, as new events and entertainment are finalized. Applications are available online now for bands, artists, businesses, vendors and those who wish to participate in the Festival.
Booths are still available for the 2013 event, as well as sponsorships. To participate in the Festival as a vendor or sponsor, contact Festival director Doug Barber at 931.245.4344 or dbarber@clarksville.tn.us.