Topic: U.S. Border Patrol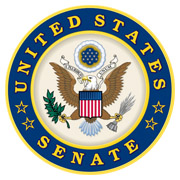 Washington, D.C. – U.S. Senators Marsha Blackburn (R-Tenn.) and Bill Hagerty (R-Tenn.) along with Representative Chuck Fleischmann (R-Tenn.) sent a letter to Health and Human Services Secretary Xavier Becerra and Homeland Security Secretary Alejandro Mayorkas asking for transparency after the Joe Biden Administration allegedly has been transporting illegal unaccompanied minors to Tennessee.
"Joe Biden has created a crisis at the southern border. Biden's actions and rhetoric have caused thousands of illegal aliens to flood our borders and overwhelm our Border Patrol agents, who have been able to apprehend just half a million of them," said Senator Blackburn.
«Read the rest of this article»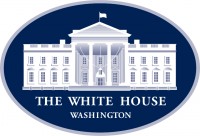 Washington, D.C. – President Donald Trump traveled yesterday to Yuma, Arizona, where he met with Border Patrol officers and gave Americans an update on the border wall with Mexico.

"This administration has basically funded us for 733 miles" of wall, Lieutenant General Todd Semonite of the Army Corps of Engineers said. "Forty-nine different projects are all going in the ground" across four states.
«Read the rest of this article»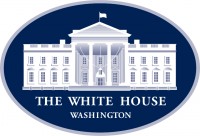 Washington, D.C. – "In his 'I Have a Dream' address of August 1963, Dr. Martin Luther King, Jr. called for an end to the scourge of racism in the United States," writes King's niece, Dr. Alveda King, in the Washington Examiner.

"As President Donald Trump works toward building a more perfect union, America can dream again. Immediately after Floyd's brutal death, Trump made clear that he is fully committed to ensuring justice will be served for George and his family—that he will not have died on that gray pavement in vain."
«Read the rest of this article»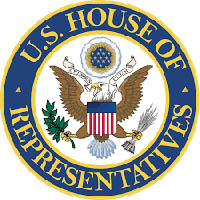 Washington, D.C. – Today, Tuesday, March 24th, 2020, Representative Mark Green blasted Speaker of the House Nancy Pelosi (D.-Calif.) for using the coronavirus (COVID-19) crisis as an excuse to ram a radical leftist agenda through Congress by tying it to much-needed aid for American families and small businesses.
Representative Green said, "Pelosi and the House Democrats are shamelessly abusing this crisis to remake America in the image of their socialist agenda, knowing full well they failed with impeachment to stifle the voice of the American people."
«Read the rest of this article»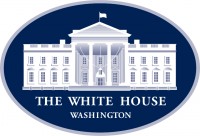 Washington, D.C. – THE PRESIDENT DONALD TRUMP: Thank you very much. I had a very good telephone conversation — extremely good — with Senator Schumer a little while ago. We're working on various elements of the deal, and the Democrats are very much wanting something to happen, and the Republicans, likewise, are very much wanting something to happen. And I think it will.
I spoke with — at length with Mitch McConnell. And there's tremendous spirit to get something done, so we'll see what happens. But my conversation was very good with Senator Schumer.
«Read the rest of this article»
Protecting Public Health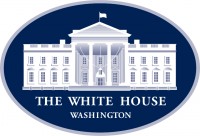 Washington, D.C. – President Donald Trump is taking action at our northern and southern borders to prevent further spread of the coronavirus (COVID-19) in the United States.
The United States has reached mutual agreements with Canada and Mexico to restrict non-essential travel across our northern and southern borders.
«Read the rest of this article»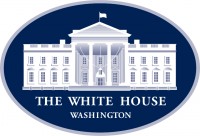 Washington, D.C. – "I have participated in tabletop exercises involving pandemic response; indecision is both seductive and dangerous, as Japan and South Korea are finding out," former Senator Jim Talent writes for Fox News. President Donald Trump, on the other hand, responded quickly and effectively, shutting down flights from China in January to give officials time to prepare.

"Trump's style of leadership is on balance a plus in this kind of a crisis. He is neither afraid to make decisions nor overly concerned about being criticized for the decisions he makes. That is vital."
«Read the rest of this article»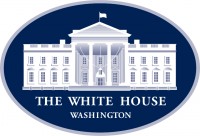 Washington, D.C. – "While the potential damages of a pandemic are in general large, the analyses thus far on the coronavirus are largely global in nature and fail to account for the rapid federal response to secure the country and create a cure," Bradley Blakeman and Christos Makridis write for The Washington Times.
"That's evident in a recent Gallup poll that found 77 percent of the population is very or somewhat confident in the government's ability to handle the coronavirus, up significantly from 58 percent from the Ebola virus in 2014 and 67 percent from the swine flu in 2009," they explain.
«Read the rest of this article»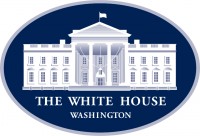 Washington, D.C. – "My grandmother was very generous and educated," Daria Ortiz said. "She's a shining example of when people come legally to this country, work hard, and do the right thing and are law-abiding citizens."

Maria Fuertes, Ortiz's grandmother, was raped and murdered last month in Queens, New York. She was 92.
«Read the rest of this article»