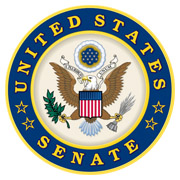 Washington, D.C. – A new year means a new 95-county tour!
Last week, I met with community leaders in Humphreys County, Benton County, Henry County, Weakley County, Dyer County, Lake County, Obion County, Gibson County, Maury County, Marshall County, Bedford County, and Rutherford County to learn how I can best represent them in Washington and find solutions for the key issues they face.
I also joined the Tennessee Wildlife Resources Agency Commission at their meeting in Dyersburg to thank them for making sure Tennessee remains a beautiful place to call home.
Weekly Rundown
December's inflation rate came in at 6.5%. Instead of taking responsibility, the White House wants Americans to believe 6.5% inflation is normal. Don't be fooled. Inflation was at 1.4% when President Joe Biden walked into office. Tennesseans are struggling to buy food and heat their homes with eggs up 59.9% and fuel oil up 41.5%. No one should have to lower their standard of living to sustain President Joe Biden's irresponsible spending.
There have been over 4.36 million illegal immigrants encountered at our southern border since President Biden took office. To put that number into perspective, that is over half of Tennessee's population. I spoke with Border Patrol agents during my visit to our southern border last week who told me they are overwhelmed by this unprecedented wave of illegal immigration. The Biden administration must finish building the wall, keep Title 42 in place, embrace Remain in Mexico, and end catch and release to get this crisis under control.
This month, we learned about the shameless cover-up of President Joe Biden's mishandling of classified documents. As if this wasn't bad enough, President Biden's U.S. Department of Justice (DOJ) refused to allow FBI agents to monitor his lawyers' search for additional classified documents. Americans are rightly skeptical of the DOJ's double standard.
Marsha's Roundup
ICYMI
Breitbart published an exclusive article covering my recent trip to our southern border. Read it here.
Congratulations to Jacob Massey of Petersburg, Tennessee, for finishing in the top ten at the 2023 World Livestock Auctioneer Championship (WLAC) qualifier event in Windsor, Missouri! I wish you the best of luck as you go on to compete in the 2023 WLAC.
Sign up to join Senator Bill Hagerty and me at Tennessee Tuesday every Tuesday the Senate is in session.
You can register for a Capitol tour using the Capitol Visitor Center portal.
Is there something you want to see in the Blackburn Report? Email my office to share!