Topic: Inflation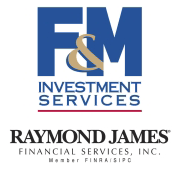 Clarksville, TN – As expected, the Fed raised short-term interest rates for the third time in 2017 (market participants were more focused on the progress of tax legislation).
The dots in the dot plot did not shift much from where they were in September and were all over the place for the end of 2018 and 2019 – meaning that there is no clear consensus on the pace of policy action (and bear in mind that personnel changes mean that many of these dots will be replaced in 2018).
«Read the rest of this article»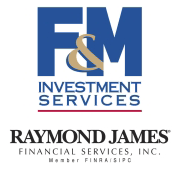 Clarksville, TN – Adding more stocks to your income plan may help offset low interest rates and inflation.
We live in unusual times, with interest rates at historical lows but likely to rise in the not-too-distant future, stocks trading at what some consider elevated levels driven by a years-long bull market, and investors scouring the pronouncements of central banks for clues to what may happen next.
However, one thing remains unchanged – those in or near retirement still have to map out a prudent strategy for generating income in the years ahead.
«Read the rest of this article»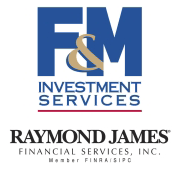 Clarksville, TN – When Fidelity Investments asked couples how much they think they will need to save for retirement to maintain their current lifestyle, 48% had "no idea."
Forty-seven percent disagreed on the amount needed (the disagreement highest among those closest to retirement). In some ways, that's not surprising – many couples disagree on financial and lifestyle matters long before they've stopped working. But while adjustments (hopefully) can be made and differences resolved, things can become more difficult in retirement.
«Read the rest of this article»
IMPROVE Act is the first piece of Tennessee Governor Bill Haslam's NextTennessee legislative agenda.
Nashville, TN – Joined by mayors from across the state and leaders in the manufacturing and trucking industries, Tennessee Governor Bill Haslam today announced a comprehensive and strategic plan to cut taxes on food and manufacturing while updating how the state provides Tennesseans the safe and reliable transportation network needed to support future job growth.
The IMPROVE Act, "Improving Manufacturing, Public Roads and Opportunities for a Vibrant Economy," is the first piece of Haslam's NextTennessee legislative plan, policy proposals aimed at building and sustaining economic growth and the state's competitiveness for the next generation of Tennesseans.
«Read the rest of this article»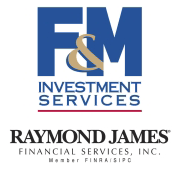 Clarksville, TN – The Federal Open Market Committee left short-term interest rates unchanged, as expected, and the policy statement was a near photocopy of the one in September.
The FOMC noted that "the case for an increase in the federal funds rate has continued to strengthen," but for the time being, officials decided "to wait for some further evidence of continued progress towards our objectives."
The October Employment Report was largely in line with expectations. Nonfarm payrolls rose by 161,000 (median forecast: +175,000), but the two previous months were revised a net 44,000 higher.
«Read the rest of this article»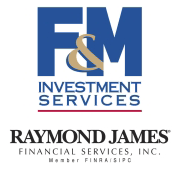 Clarksville, TN – Real GDP rose at a 2.9% annual rate in the advance estimate of third quarter growth, a bit on the high side of expectations. However, the economy was not as strong as the headline figure suggests (similarly, growth over the four previous quarters was not as weak as the GDP number implies).
Inventories, which had been slowing over the five previous quarters (subtracting from GDP growth), rose at a faster pace (adding 0.6 percentage point to overall growth). Net exports (a narrower trade deficit) added 0.8 percentage point.
«Read the rest of this article»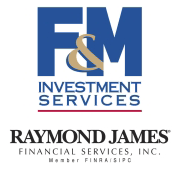 Clarksville, TN – The recent economic data reports have done little to alter the overall picture (moderate growth, low inflation). The Fed's Beige Book noted that economic activity has continued to expand, with most Fed districts describing growth as "modest" or "moderate."
In mid-September, nine of the 12 district banks had requested an increase in the discount rate (the rate the Fed charges banks for short-term borrowing) – one more than in late July – suggesting internal pressures for higher short-term interest rates at the Fed.
«Read the rest of this article»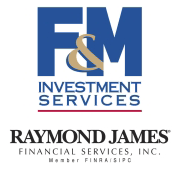 Clarksville, TN – Minutes of the September 20-21 policy meeting showed that Federal Open Market Committee members were divided on whether to raise short-term interest rates, and most of those voting to wait felt that it was "a close call."
Financial markets have increasingly priced in a mid-December rate hike. Amid a thin economic calendar, investors focused on what's happening in the rest of the world, but also reacted to the initial earnings reports for 3Q16.
«Read the rest of this article»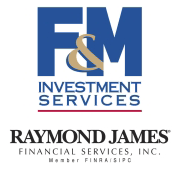 Clarksville, TN – The economic data were mixed. The ISM surveys both surprised to the upside, suggesting that the August slowdown was temporary. Unit auto sales were down from a year ago, but up relative to August on a seasonally adjusted basis.
Nonfarm payrolls rose a bit less than expected, while the unemployment rate ticked modestly higher – the start of the school year makes the September figures suspect, but the underlying trends suggest further improvement in overall labor market conditions.
«Read the rest of this article»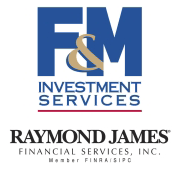 Clarksville, TN – The economic data were mixed. Consumer confidence rose in September. Durable goods orders were mixed. The estimate of 3Q16 GDP growth was revised higher (to a 1.4% annual rate, held back by a sharp slowing in inventory growth).
Personal income rose modestly in August, as expected, but spending was softer than anticipated, suggesting a possible loss of momentum following a strong spring and early summer (economists' estimate of GDP growth were revised down for both 3Q16 and 4Q16).
«Read the rest of this article»