Topic: U.S. Naval Research Laboratory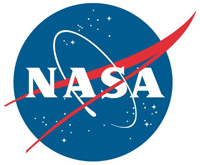 Greenbelt, MD – NASA has approved two heliophysics missions to explore the Sun and the system that drives space weather near Earth. Together, NASA's contribution to the Extreme Ultraviolet High-Throughput Spectroscopic Telescope Epsilon Mission, or EUVST, and the Electrojet Zeeman Imaging Explorer, or EZIE, will help us understand the Sun and Earth as an interconnected system.
Understanding the physics that drive the solar wind and solar explosions – including solar flares and coronal mass ejections – could one day help scientists predict these events, which can impact human technology and explorers in space.
«Read the rest of this article»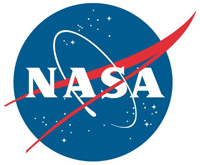 Greenbelt, MD – In August 2018, NASA's Parker Solar Probe launched to space, soon becoming the closest-ever spacecraft to the Sun. With cutting-edge scientific instruments to measure the environment around the spacecraft, Parker Solar Probe has completed three of 24 planned passes through never-before-explored parts of the Sun's atmosphere, the corona.
On December 4th, 2019, four new papers in the journal Nature describe what scientists have learned from this unprecedented exploration of our star — and what they look forward to learning next.
«Read the rest of this article»
Written by Lina Tran
NASA's Goddard Space Flight Center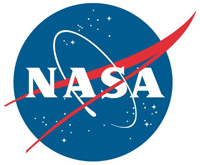 Greenbelt, MD – Just as dust gathers in corners and along bookshelves in our homes, dust piles up in space too. But when the dust settles in the solar system, it's often in rings. Several dust rings circle the Sun. The rings trace the orbits of planets, whose gravity tugs dust into place around the Sun, as it drifts by on its way to the center of the solar system.
The dust consists of crushed-up remains from the formation of the solar system, some 4.6 billion years ago — rubble from asteroid collisions or crumbs from blazing comets.
«Read the rest of this article»
NASA Headquarters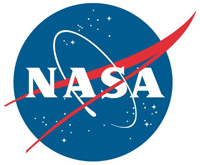 Washington, D.C. – Hours before the rise of the very star it will study, NASA's Parker Solar Probe launched from Florida Sunday to begin its journey to the Sun, where it will undertake a landmark mission. The spacecraft will transmit its first science observations in December, beginning a revolution in our understanding of the star that makes life on Earth possible.
Roughly the size of a small car, the spacecraft lifted off at 2:31am CDT on a United Launch Alliance Delta IV Heavy rocket from Space Launch Complex-37 at Cape Canaveral Air Force Station. At 4:33am, the mission operations manager reported that the spacecraft was healthy and operating normally.
«Read the rest of this article»
Written by Andrew Good
NASA's Jet Propulsion Laboratory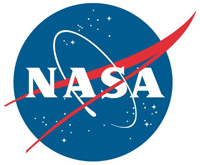 Pasadena, CA – Ocean currents and winds form an endless feedback loop: winds blow over the ocean's surface, creating currents there. At the same time, the hot or cold water in these currents influences the wind's speed.
This delicate dance is crucial to understanding Earth's changing climate. Gathering data on this interaction can also help people track oil spills, plan shipping routes and understand ocean productivity in relation to fisheries.
Instruments already exist that measure ocean currents, and others that measure wind, such as NASA's QuickScat and RapidScat. But a new, airborne radar instrument developed by NASA's Jet Propulsion Laboratory in Pasadena, California, is able to measure both.
«Read the rest of this article»
Written by Elizabeth Landau
NASA's Jet Propulsion Laboratory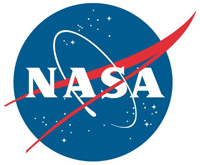 Pasadena, CA – A supermassive black hole inside a tiny galaxy is challenging scientists' ideas about what happens when two galaxies become one.
Was 49 is the name of a system consisting of a large disk galaxy, referred to as Was 49a, merging with a much smaller "dwarf" galaxy called Was 49b. The dwarf galaxy rotates within the larger galaxy's disk, about 26,000 light-years from its center.
Thanks to NASA's Nuclear Spectroscopic Telescope Array (NuSTAR) mission, scientists have discovered that the dwarf galaxy is so luminous in high-energy X-rays, it must host a supermassive black hole much larger and more powerful than expected.
«Read the rest of this article»
Written by Alan Buis
NASA's Jet Propulsion Laboratory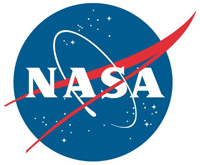 Pasadena, CA – NASA pulled off a scientific double play in Hawaii this winter, using the same instruments and aircraft to study both volcanoes and coral reefs. Besides helping scientists understand these two unique environments better, the data will be used to evaluate the possibility of preparing a potential future NASA satellite that would monitor ecosystem changes and natural hazards.
The advantages of studying active volcanoes from the air rather than the ground are obvious. Coral reefs may not offer the same risks in a close encounter that volcanoes do, but there's another good reason to study them by remote sensing: they're dotted across thousands of square miles of the globe.
«Read the rest of this article»
Written by Molly Porter
NASA's Marshall Space Flight Center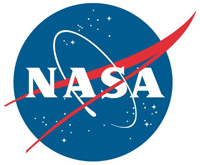 Huntsville, AL – Astronomers have used NASA's Chandra X-ray Observatory to discover a jet from a very distant supermassive black hole being illuminated by the oldest light in the Universe. This discovery shows that black holes with powerful jets may be more common than previously thought in the first few billion years after the Big Bang.
The light detected from this jet was emitted when the Universe was only 2.7 billion years old, a fifth of its present age. At this point, the intensity of the cosmic microwave background radiation, or CMB, left over from the Big Bang was much greater than it is today.
«Read the rest of this article»
Written by Jessica Nimon
International Space Station Program Science Office
NASA's Johnson Space Center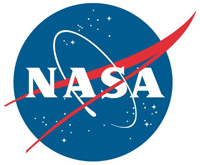 Houston, TX – The green stuff that clouds up fish tanks – it's not just an aesthetic annoyance. In fact, if you've been watching recent news of algal bloom concerns in Lake Erie, you know that the right conditions for algae can lead to contamination of local water sources, potentially impacting aquatic life and humans.
What you might not have known is that among the resources to help study this problem you will find the International Space Station's Hyperspectral Imager for the Coastal Ocean (HICO).
«Read the rest of this article»