Topic: U. S. Supreme Court
Governor's plan provides health care coverage to more Tennesseans at no cost to the state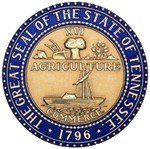 Nashville, TN – Tennessee Governor Bill Haslam this evening addressed a joint convention of the 109th General Assembly as legislators began an extraordinary legislative session to consider his Insure Tennessee plan.
The proposal, a two-year pilot program to provide market-based health care coverage to more than 250,000 Tennesseans who currently don't have access to health insurance or have limited options, does not create any new taxes for Tennesseans and will not add any state cost to the budget.
«Read the rest of this article»
Researchers Raise Alarm about Loss of Individual "Genomic Liberty" Due to Gene Patents That May Impact the Era of Personalized Medicine
New York, NY — Humans don't "own" their own genes, the cellular chemicals that define who they are and what diseases they might be at risk for. Through more than 40,000 patents on DNA molecules, companies have essentially claimed the entire human genome for profit, report two researchers who analyzed the patents on human DNA. Their study, published March 25 in the journal Genome Medicine, raises an alarm about the loss of individual "genomic liberty."
«Read the rest of this article»
Clarksville, TN – The three major stock indices finished up for 2012 and continued to climb in the new year as Congress passed a last-minute plan to avoid most of the so-called "fiscal cliff."
The Congressional Budget Office estimates these measures will add $4 trillion to the deficit over the next 10 years, while raising $620 billion in revenue through a series of tax increases on wealthier Americans.
The 2011 temporary cut to Social Security payroll taxes was not extended, increasing them from 4.2% to 6.2% effective immediately. The 2 percentage point increase means everyone will take home less each paycheck, which could impact consumer spending growth over the near term, according to Raymond James Chief Economist Scott J. Brown, Ph.D. «Read the rest of this article»
Washington, D.C. – American Heart Association CEO Nancy Brown issued the following statement on the U.S. Supreme Court's ruling upholding the Affordable Care Act:
"The historic decision handed down today will benefit America's heart health for decades to come. Questions about the Affordable Care Act's constitutionality have overshadowed the law's progress. With this ruling, that uncertainty has finally been put to rest. «Read the rest of this article»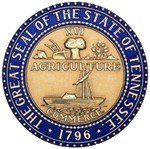 Nashville, TN – "We will review the entire Supreme Court's opinion to fully understand its impact on the State of Tennessee.  From initial reports, it appears the individual mandate has been ruled Constitutional and has been upheld.
My primary issues with ObamaCare are that it takes away the flexibility for states to encourage healthy behavior, will cost Tennessee hundreds of millions of dollars, and does nothing to solve the crisis of the cost of health care in America. «Read the rest of this article»
Republican Governors Public Policy Committee files brief questioning constitutionality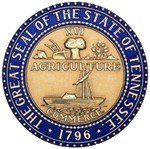 Nashville, TN – Tennessee Governor Bill Haslam today expressed his support of a brief filed with the U.S. Supreme Court by the Republican Governor Public Policy Committee (RGPPC) arguing against the constitutionality of the Patient Protection and Affordable Care Act.
The amicus brief, filed by the RGPPC of which Haslam is a member, is the first ever submitted to the Supreme Court by the committee.
"The Obama administration's approach is an unaffordable healthcare mandate that is a significant overstep of the federal government's authority," Haslam said. «Read the rest of this article»
SCOTUS Decision in Pliva v. Mensing Affects 70 Percent of All Drug Prescriptions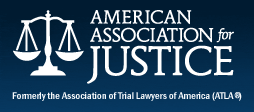 Washington, D.C. – Yesterday's U.S. Supreme Court decision in Pliva v. Mensing is a disastrous outcome for patient safety, giving generic drug companies legal immunity when they ignore harmful side-effects of the drugs they manufacture and profit from.  This decision eliminates any incentive for generic manufacturers to ensure their drug is safe and adequately warn consumers of their drugs' potential dangers.
This decision also means that brand-name manufacturers will be held to a different yet safer standard.  The Supreme Court decided in Wyeth v. Levine, brand-name manufacturers are responsible for their warning labels and required to update them at all times. «Read the rest of this article»
Pitts: '…the stick must be sufficiently strong to deter those seeking to be disruptive.'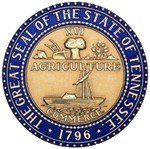 Nashville, TN – State Rep. Joe Pitts Wednesday moved legislation upping the penalty on those who protest against the nation's soldiers at funerals.
"I want everyone to know they have a constitutional right to protest against our nation and the brave individuals who have fought for all of us, but violating prescribed boundaries and proving disruptive will mean a stiffer penalty than before," said Pitts (D-Clarksville).
A recent Supreme Court ruling upheld the right of free speech relating to certain groups protesting at funerals. «Read the rest of this article»
EAGAN, MN — Nearly two-thirds of Americans cannot name any members of the U.S. Supreme Court, according to a new national survey by FindLaw.com (http://www.findlaw.com/), the most popular legal information website. Even as Supreme Court nominee Elena Kagan awaits Senate confirmation hearings to replace retiring justice John Paul Stevens, only 35 percent of Americans can name even one member of the nation's highest court.
Clarence Thomas is the most well known justice but could be named by only 19 percent of Americans. Chief Justice John Roberts was named by 16 percent of people. Sonia Sotomayor, the newest justice, could be named by only 15 percent of Americans following a highly visible nomination and confirmation process last year.
«Read the rest of this article»
Without a doubt, President Barack Obama hit the ground running this week, putting pen to paper and reversing a Bush administration ruling that kept U.S. dollars from funding worldwide family planning clinics that promote abortion and counseling services related to abortion and family planning. Until today, the law prohibited any organization receiving family-planning funds from the U.S. Agency for International Development from offering abortions or counseling for abortions.
President Obama said he did not want family planning to be used a "political wedge" and refused to continue that "stale and fruitless debate." «Read the rest of this article»