Topic: United States Secret Service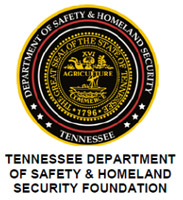 Nashville, TN – The Tennessee Department of Safety and Homeland Security Foundation has announced the appointment of Keith Perrigan as its first Executive Director. Perrigan serves currently as the Assistant Special Agent in Charge of the United States Secret Service in the Nashville Field Office. He will assume his new role November 4th, 2013.
As Executive Director of the foundation, Perrigan will lead private sector support for the goals and objectives of the department, including law enforcement, driver services, and homeland security. The Executive Director will also work to establish partnerships with communities, businesses, and organizations statewide. «Read the rest of this article»
During the investigation of a DCS referral, Police found a man in possession of child pornography

Clarksville, TN – In August 2012, Police received a Tennessee Department of Children Services (DCS) referral in reference to an allegation of Aggravated Sexual Battery on Minor Children involving Dexter Mason.
During Detective Tyler Barrett's investigation, he conducted a search warrant on Mason's 421 Bluff Drive residence and seized three computers from the residence. The computers were turned over to the United States Secret Service to be forensically examined for child pornography.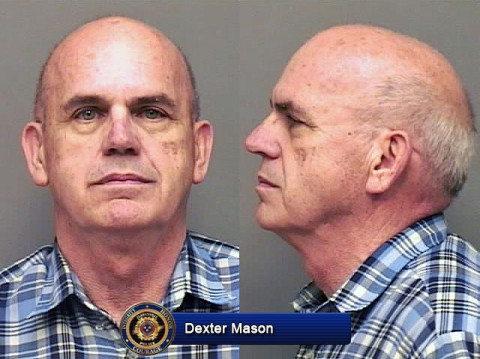 «Read the rest of this article»
New Unit to Combat increase in Identity Crimes
Available to Assist Local Law Enforcement with Certain ID Theft Cases

Nashville, TN – The Tennessee Department of Safety and Homeland Security Commissioner Bill Gibbons announced the formation of a new investigative unit to combat the increase in identity theft and related crimes in Tennessee. The newly formed Identity Crimes Unit is comprised of employees from three divisions of the department: Tennessee Highway Patrol, Office of Homeland Security, and Driver Services Division.
Additionally, the Identity Crimes Unit is receiving support from federal partners.  The United States Secret Service Nashville and Memphis field offices; Homeland Security Investigations, under the U.S. Department of Homeland Security; and the Federal Bureau of Investigation Memphis division, are supporting the Identity Crimes Unit in investigations with possible federal violations. «Read the rest of this article»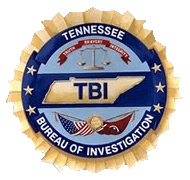 Nashville, TN – The Tennessee Bureau of Investigation arrested a Lebanon woman over the weekend for her part in manufacturing and selling counterfeit money in the Wilson County area after she was indicted by the Wilson County grand jury on June 11th, 2012.
Stacy Rene Peters, 35, of Bluebird Lane in Lebanon, Tennessee was indicted on four counts of criminal simulation $1,000 to $10,000 and one count of criminal simulation $10,000 to $60,000. «Read the rest of this article»
U.S. Secret Service Takes One into Federal Custody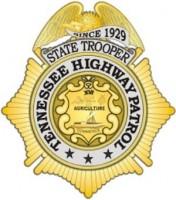 Nashville, TN – Interdiction Plus Trooper Michael Loftis of the Tennessee Highway Patrol initiated a traffic stop that resulted in the arrest of two individuals suspected of illicitly obtaining credit card information on Wednesday morning in Putnam County.
Trooper Loftis stopped a 2011 Nissan Altima out of New York, for speeding on Interstate-40 westbound near the 92 mile marker at approximately 9:45am Friday, April 26th. As Trooper Loftis approached the driver, he smelled marijuana coming from the vehicle. The initial investigation revealed that the four male occupants were from Boston, Massachusetts. «Read the rest of this article»
Trooper Hoppe and Sgt. VanDyke Make Bust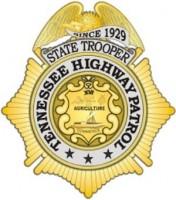 Nashville, TN – Trooper Kevin Hoppe and Sergeant James VanDyke of the Tennessee Highway Patrol arrested four suspects Thursday morning in connection with a possible phishing operation.
The THP officers conducted a traffic stop on a 2007 Lexus out of Detroit, MI, after the car was spotted driving erratically on Interstate-75 northbound at the 45 mile marker around 2:00am Thursday. The vehicle, occupied by four subjects, was supposedly en route from Atlanta, GA, to Detroit. «Read the rest of this article»
According to the Clarksville Police Department, There have been several incidents of Clarksville businesses and individuals receiving counterfeit currency.  The holiday season offers individuals trying to pass counterfeit money more opportunities due to the sheer volume of money changing hands.
We offer the following hints to reduce your chances of being a victim of counterfeiters:
Detecting counterfeit currency*
You can help guard against the threat from counterfeiters by becoming more familiar with United States money. Look at the money you receive. Compare a suspect note with a genuine note of the same denomination and series, paying attention to the quality of printing and paper characteristics. Look for differences, not similarities. «Read the rest of this article»