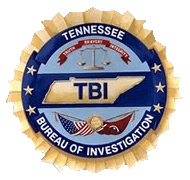 Nashville, TN – The Tennessee Bureau of Investigation arrested a Lebanon woman over the weekend for her part in manufacturing and selling counterfeit money in the Wilson County area after she was indicted by the Wilson County grand jury on June 11th, 2012.
Stacy Rene Peters, 35, of Bluebird Lane in Lebanon, Tennessee was indicted on four counts of criminal simulation $1,000 to $10,000 and one count of criminal simulation $10,000 to $60,000.
In August 2011, TBI began targeting individuals involved in the counterfeit money making operation and subsequently arrested a Wilson County man during an undercover operation in September 2011 with the United States Secret Service.
Jeffrey Scott Moore was later charged in federal court for manufacturing counterfeit currency, passing counterfeit currency and weapons violations.
Through the execution of search warrants related to the investigation, agents recovered more than $100,000 of counterfeit United States currency.
TBI investigated the case with the United States Secret Service, Mt. Juliet Police Department and the Lebanon Police Department.
Peters was booked into the Wilson County Jail and released on bond.