U.S. Secret Service Takes One into Federal Custody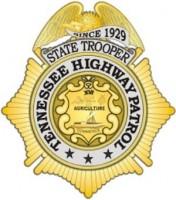 Nashville, TN – Interdiction Plus Trooper Michael Loftis of the Tennessee Highway Patrol initiated a traffic stop that resulted in the arrest of two individuals suspected of illicitly obtaining credit card information on Wednesday morning in Putnam County.
Trooper Loftis stopped a 2011 Nissan Altima out of New York, for speeding on Interstate-40 westbound near the 92 mile marker at approximately 9:45am Friday, April 26th. As Trooper Loftis approached the driver, he smelled marijuana coming from the vehicle. The initial investigation revealed that the four male occupants were from Boston, Massachusetts.
It was then discovered that the vehicle was rented and none of the occupants were authorized drivers.  Upon further investigation, the driver, 36-year old Twon Brown, was found to be driving on a suspended license due to unpaid child support. After noticing several other suspicious indicators, each occupant was removed from the vehicle and searched. Investigators then discovered numerous Visa gift cards on two of the vehicle occupants and a quarter ounce of marijuana on a third.
The investigating Troopers then conducted a probable cause search on the vehicle, where they uncovered approximately 60 Visa gift cards in the trunk. The United States Secret Service were notified and responded to the scene. There, Secret Service agents confirmed that stolen or unauthorized credit card numbers had been duplicated onto the gift cards.
The federal agents also discovered passenger Jermaine Phillips, 30, was a person of interest in a similar case in Nashville late last year. Phillips was taken into federal custody at the scene.
Passenger Robert Joyner, 32, was taken into custody by the THP and charged with criminal simulation.  He was booked at the Putnam County Jail. Brown (driver) was charged with driving on a suspended license and passenger Frank Phillips, 30, was charged with simple drug possession.
The United States Secret Service is investigating.
About the Tennessee Department of Safety

The Tennessee Department of Safety's (www.TN.Gov/safety) mission is to ensure the safety and general welfare of the public. The department encompasses the Tennessee Highway Patrol, Office of Homeland Security and Driver License Services.
General areas of responsibility include law enforcement, safety education, motorist services and terrorism prevention.