Topic: University of Pennsylvania

Plymouth Meeting, PA – INOVIO Pharmaceuticals, Inc. (NASDAQ:INO) today, Monday, April 6th, 2020, announced that the U.S. Food and Drug Administration (FDA) has accepted the company's Investigational New Drug (IND) application for INO-4800, its DNA vaccine candidate designed to prevent Coronavirus (COVID-19) infection, paving the way for Phase 1 clinical testing of INO-4800 in healthy volunteers beginning this week. The first dosing is planned for today.
«Read the rest of this article»
Dallas, TX – According to new research in Journal of the American Heart Association, the Open Access Journal of the American Heart Association/American Stroke Association, active duty Army personnel have worse cardiovascular health compared to people of similar ages in the civilian population.
Researchers compared a group of more than 263,000 active duty Army soldiers, age 17-64, who had a health examination in 2012 with a similar group of U.S. civilians participating in the National Health and Nutrition Examination Survey (NHANES) in 2011-2012.
«Read the rest of this article»
Anaheim, CA – Men are more likely to receive bystander CPR in public locations compared to women, and they are more likely to survive after the life-saving measure, according to preliminary research presented at the American Heart Association's Scientific Sessions 2017, a premier global exchange of the latest advances in cardiovascular science for researchers and clinicians.
Using data from the Resuscitation Outcomes Consortium, a network of regional clinical centers in the United States and Canada studying out-of-hospital treatments of cardiac arrest and trauma, researchers analyzed 19,331 cardiac events in the home and in public.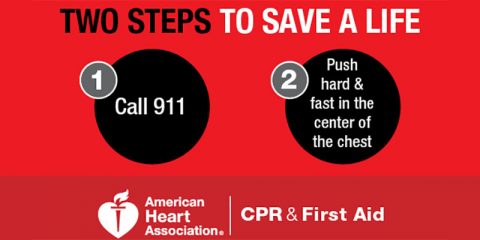 «Read the rest of this article»
Circulation: Cardiovascular Genetics Journal Report
Dallas, TX – The public should be consulted before gene editing is used to treat human embryos, according to a survey of scientists published in the American Heart Association's journal Circulation: Cardiovascular Genetics.
"Early studies with human embryos have established the feasibility of human germline genome editing but raise complex social, ethical and legal questions," said Kiran Musunuru, M.D., Ph.D., MPH, lead survey author and an associate professor of cardiovascular medicine and genetics at the Perelman School of Medicine at the University of Pennsylvania in Philadelphia.
«Read the rest of this article»

Clarksville, TN – Three Austin Peay State University School of Nursing professors traveled to South Africa earlier this summer to speak about their research at the 27th Sigma Theta Tau International Research Congress.
The congress, with more than 800 nurse researchers from 33 different countries, is the largest nursing research event in the world.
«Read the rest of this article»
American Heart Association Rapid Access Journal Report
Dallas, TX – Magnesium, an essential element in the human body, may modestly lower blood pressure, according to research published in the American Heart Association's journal Hypertension.
Magnesium is found in whole grains, beans, nuts and green leafy vegetables.
«Read the rest of this article»

Clarksville, TN – On Friday, April 8th, APSU will display "Send Silence Packing," a nationally recognized public exhibition of 1,100 backpacks representing the number of students who die by suicide every year.
The event is organized by the APSU chapter of Active Minds, the nation's leading non-profit organization working to engage students in changing the conversation about mental health. Austin Peay State University is one of 11 college campuses in eight states hosting an event during the group's Spring 2016 tour.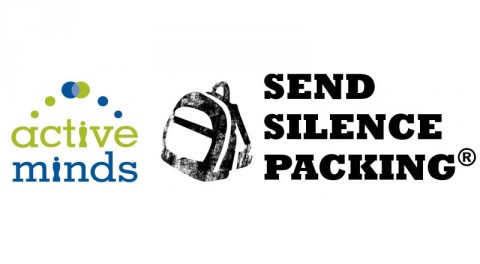 «Read the rest of this article»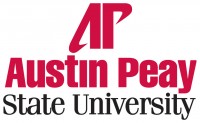 Clarksville, TN – Austin Peay State University's School of Nursing is one of the top nursing programs in the eastern United States, according to a recent survey by the website www.NurseJournal.org
APSU was ranked No. 32 in the journal's inaugural list, beating out prestigious nursing programs at places such as Yale University, Johns Hopkins University, the University of Pennsylvania and the University of North Carolina.
«Read the rest of this article»
Federally-funded researchers across many disciplines figure prominently among medal laureates and mark several "firsts"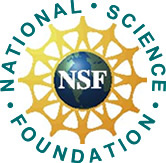 Last month, President Obama designated seven eminent researchers for the National Medal of Science (NMS) and five inventors for the National Medal of Technology and Innovation (NMTI), the highest honors bestowed by the United States government on scientists, engineers and inventors. The recipients will receive their awards at a White House ceremony next week.
"Each of these extraordinary scientists, engineers and inventors is guided by a passion for innovation, a fearlessness even as they explore the very frontiers of human knowledge and a desire to make the world a better place," Obama said when announcing the awards last month. "Their ingenuity inspires us all to reach higher and try harder, no matter how difficult the challenges we face." «Read the rest of this article»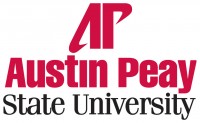 Clarksville, TN – Ten Austin Peay State University students and two staff members recently participated in the APSU Alternative Spring Break trip for a 10-day service trip to Florida.
While traveling to the Everglades National Park, the group stopped for the night at Stephen Foster Cultural State Park in White Springs, FL. The APSU spring break trip visited the state park in 2010 and worked in the restoration area planting two thousand native pine trees.
This year, group members were able to check on their trees, note their growth and removed some barbed wire fence within the restoration area.
«Read the rest of this article»