Topic: University of Utah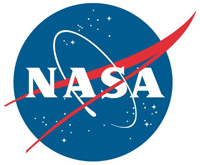 Pasadena, CA – A new NASA/university study of carbon dioxide emissions for 20 major cities around the world provides the first direct, satellite-based evidence that as a city's population density increases, the carbon dioxide it emits per person declines, with some notable exceptions.
The study also demonstrates how satellite measurements of this powerful greenhouse gas can give fast-growing cities new tools to track carbon dioxide emissions and assess the impact of policy changes and infrastructure improvements on their energy efficiency.
«Read the rest of this article»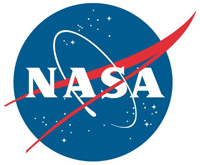 Washington, D.C. – NASA says that for more than a billion people, Asia's high mountain ranges, Himalaya, Karakoram, and Hindu Kush, are the names of their most reliable water source.
Snow and glaciers in these mountains contain the largest volume of freshwater outside of Earth's polar ice sheets, leading hydrologists to nickname this region the Third Pole. One-seventh of the world's population depends on rivers flowing from these mountains for water to drink and to irrigate crops.
«Read the rest of this article»
AAA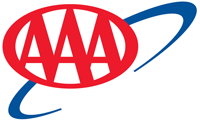 Tampa, FL – Apple CarPlay and Google's Android Auto are less distracting to drivers when compared to built-in vehicle infotainment systems designed by automakers, according to new research from the AAA Foundation for Traffic Safety.
While many of today's infotainment systems create potentially unsafe levels of distraction by allowing drivers to perform complex tasks like texting or dialing, drivers using CarPlay and Android Auto to program navigation were visually and mentally distracted for 15 fewer seconds than when using the vehicle's native system.
«Read the rest of this article»

Clarksville, TN – The high desert region of Northeastern Nevada is known for its sparse, khaki-colored landscape, but if you happened to be passing through the area eight to 16 million years ago, it would have looked completely different.
"Our research indicates that Northeastern Nevada was transected by a greater than 190-kilometer-long fault zone bordering grasslands with rivers and lakes where ancient rhinoceroses, camels, and horses grazed in the shadow of a series of large, explosive volcanoes that periodically erupted voluminous hot clouds of volcanic ash that torched the landscape," Dr. Phyllis Camilleri, Austin Peay State University professor of geology, said.
«Read the rest of this article»
Written by Carol Rasmussen
NASA's Earth Science News Team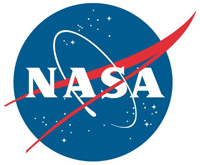 Washington, D.C. – A new study has found that dust, not spring warmth, controls the pace of spring snowmelt that feeds the headwaters of the Colorado River. Contrary to conventional wisdom, the amount of dust on the mountain snowpack controls how fast the Colorado Basin's rivers rise in the spring regardless of air temperature, with more dust correlated with faster spring runoff and higher peak flows.
The finding is valuable for western water managers and advances our understanding of how freshwater resources, in the form of snow and ice, will respond to warming temperatures in the future.
«Read the rest of this article»
Written by Alan Buis
NASA's Jet Propulsion Laboratory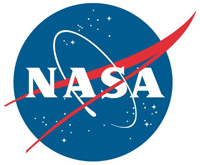 Pasadena, CA – A team of NASA scientists is using a high-altitude aircraft and a sophisticated imaging spectrometer built by NASA's Jet Propulsion Laboratory in Pasadena, California, to study environmental impacts caused by the devastating Southern California wildfires.
NASA's ER-2, based at Armstrong Flight Research Center in Palmdale, California, flies as high as 70,000 feet (21,300 meters), almost twice as high as a commercial airliner.
NASA uses the unique perspective of the ER-2 for science research missions over much of the world.
«Read the rest of this article»

Clarksville, TN – On December 15th, 2017 Austin Peay State University professor of languages and literature Dr. Steven Ryan will deliver the keynote address at the APSU Winter Commencement. He will speak at both ceremonies, at 9:00am and 2:00pm, in the University's Dunn Center.
«Read the rest of this article»
APSU Sports Information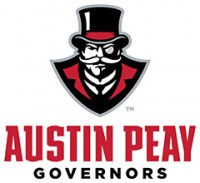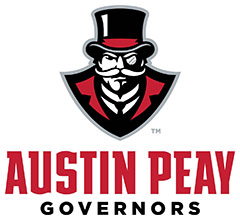 Clarksville, TN – Austin Peay State University and Under Armour, Inc. (NYSE: UA) announced a new partnership agreement, Wednesday, September 28th, 2017. The Baltimore-based global leader in performance footwear, apparel and equipment will become the official outfitter of Governors beginning Friday.
As part of the multi-year agreement, Under Armour will provide on-field and training gear for the department's 16 NCAA Division I intercollegiate teams. Additionally, Under Armour will outfit members of the athletic department including coaches and staff.
«Read the rest of this article»
Written by Carol Rasmussen
NASA's Earth Science News Team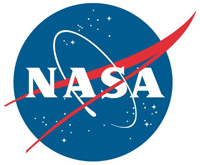 Washington, D.C. – A NASA-funded field campaign getting underway in Florida on May 25th has a real shot at improving meteorologists' ability to answer some of the most fundamental questions about weather: Where will it rain? When? How much?
Called the Convective Processes Experiment (CPEX), the campaign is using NASA's DC-8 airborne laboratory outfitted with five complementary research instruments designed and developed at NASA.
The plane also will carry small sensors called dropsondes that are dropped from the plane and make measurements as they fall.
«Read the rest of this article»
Written by Alan Buis
NASA's Jet Propulsion Laboratory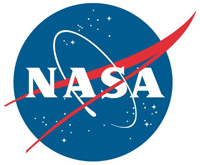 Pasadena, CA – Research using NASA satellite measurements has given scientists a better understanding of what happens to rain and snow that falls on land — how much runs off into rivers, lakes and aquifers; how much plants use; and how much simply evaporates.
Among the new findings: plants around the world use less water than previous studies had indicated, and most freshwater passes more rapidly through soil than previously thought, with less exposure to the nutrients and contaminants contained there.
«Read the rest of this article»