Topic: UV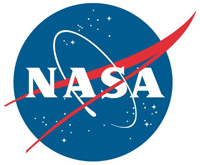 Pasadena, CA – New results from NASA's Juno mission at Jupiter indicates that either "sprites" or "elves" could be dancing in the upper atmosphere of the solar system's largest planet.
It is the first time these bright, unpredictable and extremely brief flashes of light – formally known as transient luminous events, or TLE's – have been observed on another world. The findings were published on October 27th, 2020, in the Journal of Geophysical Research: Planets.
«Read the rest of this article»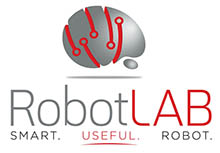 San Francisco, CA – RobotLAB Inc., the leading Educational Robotics Company, announced today the launch of a suite of Virus-Fighting robots to keep schools safe and virus-free. The suite of robots, carefully chosen from all around the world, are designed to follow the UNICEF's guidelines for safe and virus-free schools.
With Dr. Fauci's expectation that the Coronavirus (COVID-19) will become a cyclical disease, it is more important than ever to ensure that schools, and our kids are safe, and not spreading infections throughout the community.
«Read the rest of this article»

Oyster Bay, NY – The Coronavirus (COVID-19) outbreak has highlighted use cases for mobile robotics to successfully disinfect, monitor, surveille, and handle and deliver materials. These proven use cases will propel the overall mobile robotics market to U.S. $23 billion by 2021, states global tech market advisory firm, ABI Research.
«Read the rest of this article»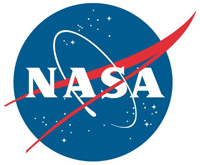 Greenbelt, MD – NASA says in the hunt for life on other worlds, astronomers scour over planets that are light-years away. They need ways to identify life from afar — but what counts as good evidence?
Our own planet provides some inspiration. Microbes fill the air with methane; photosynthesizing plants expel oxygen. Perhaps these gases might be found wherever life has taken hold.
«Read the rest of this article»
Tennessee Vols (5-6 | 2-5 SEC) at Vanderbilt Commodores (5-6 | 2-5 SEC)
Saturday, November 24th, 2018 | 3:00pm CT
Nashville, TN | Vanderbilt Stadium | TV: SEC Network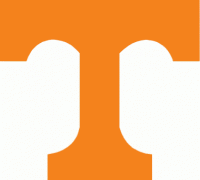 Nashville, TN – The Tennessee Vols Football team wraps up its regular-season schedule on Saturday with an in-state showdown at SEC East rival Vanderbilt in what will be a battle for bowl eligibility.
Kickoff for Saturday's game at Vanderbilt Stadium is set for 3:00pm CT on the SEC Network. The game can also be streamed live on WatchESPN.com or on your phone, tablet and other electronic devices via the ESPN app. Dave Neal (play-by-play) and D.J. Shockley (analyst) will have the call with Dawn Davenport reporting from the sidelines.
«Read the rest of this article»
Written by Jeanette Kazmierczak
NASA's Goddard Space Flight Center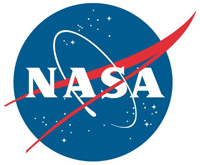 Greenbelt, MD – A new model is bringing scientists a step closer to understanding the kinds of light signals produced when two supermassive black holes, which are millions to billions of times the mass of the Sun, spiral toward a collision. For the first time, a new computer simulation that fully incorporates the physical effects of Einstein's general theory of relativity shows that gas in such systems will glow predominantly in ultraviolet and X-ray light.
Just about every galaxy the size of our own Milky Way or larger contains a monster black hole at its center. Observations show galaxy mergers occur frequently in the universe, but so far no one has seen a merger of these giant black holes.
«Read the rest of this article»
UT Athletics Department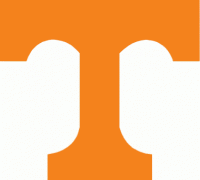 Knoxville, TN – Tennessee was unable to counter a barrage of 3-pointers from Vanderbilt as the Commodores picked up an 88-74 victory over the Volunteers at Thompson-Boling Arena Wednesday.
Despite Vanderbilt's significant height advantage, with three players standing 7-foot or taller, the Vols dominated the points in the paint, 34-18. The difference came beyond the arc, as the Commodores hit 13 3-pointers, to just four for the Volunteers.
«Read the rest of this article»
Atlanta, GA – Just a few serious sunburns can increase your child's risk of skin cancer later in life. Kids don't have to be at the pool, beach, or on vacation to get too much sun. Their skin needs protection from the sun's harmful ultraviolet (UV) rays whenever they're outdoors.
Seek shade. UV rays are strongest and most harmful during midday, so it's best to plan indoor activities then. If this is not possible, seek shade under a tree, an umbrella, or a pop-up tent. Use these options to prevent sunburn, not to seek relief after it's happened. «Read the rest of this article»
July is UV Safety Month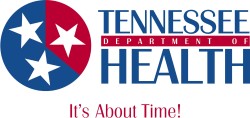 Nashville, TN – As Tennesseans head outdoors to enjoy sunny summer days, the Department of Health reminds everyone to take precautions to protect themselves from the sun's damaging ultraviolet rays.
TDOH is joining the national observance of UV Safety Month this July. This health observance was created by the American Academy of Ophthalmology to educate people about the need to protect their eyes from the harmful effects of the sun's ultraviolet rays. «Read the rest of this article»