Topic: Waffle House
City of Clarksville teams up with Cumberland River Compact
Clarksville, TN – The City of Clarksville and the Cumberland River Compact joined forces to clean a section of the Red River in preparation for a new walking trail.
More than 30 volunteers met April 29th, 2018 and worked to pick up and remove trash from the old Kraft Street marina site and along the wooded trail leading to it. The cleanup was funded by a grant from Tennessee Valley Authority, secured by the Cumberland River Compact.
«Read the rest of this article»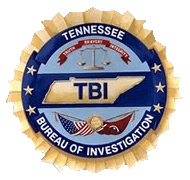 Nashville, TN – The Tennessee Bureau of Investigation has a new addition to its 'Top 10 Most Wanted' list, Travis Reinking.
Reinking (DOB 2-1-89) is wanted by the Metropolitan Nashville Police Department and the TBI to face charges, including three counts of Criminal Homicide, in connection to a shooting that occurred at a Waffle House in Antioch early this morning.
The shooting incident remains under investigation by the Metropolitan Nashville Police Department.
«Read the rest of this article»

Clarksville, TN – Clarksville Police Detective Joe Shrum is trying to identify a suspect involved in a Vehicle Burglary and is requesting public assistance.
The vehicle burglary occurred at the Waffle House at 1683 Fort Campbell Boulevard on December 1st, 2016 at around 11:45am and the victim's debit/credit card was used immediately after the burglary at the Marathon gas station at 1599 Fort Campbell Boulevard.
«Read the rest of this article»

Clarksville, TN – The Goodwill Career Solutions center at 1937 Madison Street will host a job fair for Waffle House and Frontier Basement Systems from 11:00am until 2:00pm on Tuesday, February 16th, 2016.
Dress for success and be ready to interview. Bring your résumé, photo ID and Social Security card or birth certificate.
«Read the rest of this article»

Clarksville, TN – The Montgomery County Sheriff's Office have captured an inmate who escaped from the Workhouse Thursday evening.
A citizen notified deputies, Jeremy Lee Hummel, 24, was located at the Waffle House on North Second Street. Upon seeing law enforcement approach he fled across the street where he was quickly taken into custody in the parking lot of Budget Brakes.
«Read the rest of this article»

Clarksville, TN – On August 10th at approximately 2:53am, officers from the Oak Grove Police Department responded to Club Gravity, located at 14629 Fort Campbell Boulevard in response to a call of shots being fired.
When they arrived the officers located shell casings in the area near the club.
At 2:53am Clarksville Police Officers responded to the Waffle House, located at 1683 Fort Campbell Boulevard. «Read the rest of this article»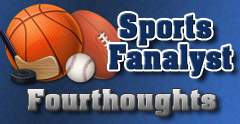 Clarksville, TN – My brain has done it's weightlifting by figuring out my taxes. Now, it is time for some cardio. Here are my Fourthoughts for this week.
Lady Coyotes Hang Tough
The Tennessee Softball Coaches Association Tournament concluded Saturday, April 12th. The fields at the Heritage Sports Complex were filled with 26 competing softball teams, including eight local teams.
«Read the rest of this article»

Clarksville, TN – In an effort to bring more attention to drivers that drink and drive, the Clarksville Police Department is consolidating and publishing the circumstances which lead to the DUI arrest. They are arrests, not convictions.
Police made 14 DUI arrests from February 25th thru March 4th, 2013. The blood alcohol content levels ranged from .121-.201. Two of the DUIs were repeat offenders who had been previously charged. Five of those charged involved accidents.
«Read the rest of this article»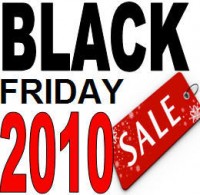 Clarksville, TN – The annual Black Friday camp-out began as Thanksgiving came to an end. While most people were busy sleeping off their holiday meal, several thousand Clarksvillians were going out into the night seeking holiday deals.
The weather had turned cold and a dusting of snow hit those standing outside in lines waiting on their store of choice to open.
«Read the rest of this article»