Topic: Wes Channels
Austin Peay (18-14, 12-6) vs. ULM (16-15, 9-9)
Thursday, March 15th, 2018 | 7:00pm
Clarksville, TN | Dunn Center

Clarksville, TN – For the first time since 2003 there will be postseason, post-OVC Tournament basketball in the Dunn Center as Austin Peay State University men's basketball hosts ULM to open the CIT, 7:00pm, Thursday, March 15th.
«Read the rest of this article»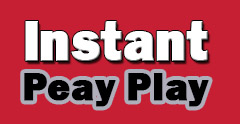 Clarksville, TN – For the past four seasons Austin Peay basketball player Chris Horton has been one of the best players in Ohio Valley Conference history to not make the postseason, well that all changed February 27th with the Governors earning a spot in the postseason for the first time since the 2011-12 season.
Just how good has Horton been? Well, let's start with his numbers for Austin Peay.
Heading into his first OVC Tournament game, Horton ranks 10th on the school's all-time scoring list with 1,615 points – just 11 points from tying Trenton Hassell for ninth place — and 30 points behind Anthony Davis for eighth place.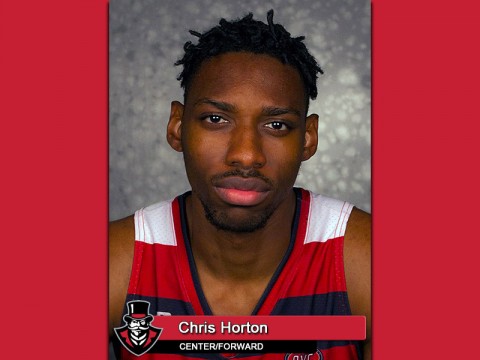 «Read the rest of this article»
APSU Men's Basketball

Hoffman Estates, IL – Austin Peay State University used 51 percent field goal shooting and a dominating rebounding effort to defeat Charleston Southern, 70-64, Friday afternoon, in Chicago Invitational Challenge action, played at the Sears Centre Arena.
The victory snapped a three-game APSU losing streak and evened the Govs mark at 3-3 on the season while Charleston Southern falls to 2-4 on the season. The Governors now will play Oakland, 1:30pm, Saturday to wrap up tourney play.
«Read the rest of this article»


Five players scored in double figures as Austin Peay State University rallied in the final half to defeat Tennessee State, 79-77, in Ohio Valley Conference basketball action played at Dave Aaron Arena, Saturday afternoon.
Anthony Campbell led the Governors, who improved to 10-9 overall and 4-3 in the OVC, with his first career double-double, scoring 17 points and pulling down 13 rebounds. Wes Channels added 16 points while Justin Blake, making his first start since the season's second game, added 15.
«Read the rest of this article»


ATHENS, Ohio—John Fraley knocked down two free throws with 0.8 seconds left to lift Austin Peay State University to a 68-66 non-conference victory against Ohio, Wednesday night, in basketball action played at the Convocation Center.
The victory was the 320th Austin Peay victory for Govs' coach Dave Loos, allowing him to move past Cal Luther (Murray State, 1958-74, UT Martin 1992-99) for most wins while coaching in the Ohio Valley Conference.
«Read the rest of this article»


Austin Peay State University's late-game rally fell short as it dropped a 78-72 non-conference basketball decision to Drake, Saturday night, in Dave Aaron Arena.
It was the home opener for Govs, who fell to 2-4 overall, while Drake recorded its season first road win as it improves to 2-4.
APSU trailed by as much as 13 second-half points and by 10 with 2:16 left. However, APSU cut the lead to two with 1:05 left and had the ball in the final minute but could not complete the comeback, missing a layup and a follow with 41 seconds left.
«Read the rest of this article»


Tennessee blew open a close game with a 12-2 run to open the second half as it downed Austin Peay State University, 83-54, in non-conference basketball action played Friday night at Thompson-Boling Arena.
It was the season opener for both teams.
Austin Peay trailed by as much as 17 first-half points but used a 13-2 rally, sparked by a zone defense, near half's end to cut the deficit to six, 31-25. Additionally, a pair of sophomores also charged the Govs offense—point guard Tyrone Caldwell scored six points, including a three pointer and a traditional three-point play, and forward Anthony Campbell added five, including a long three pointer.
«Read the rest of this article»
Freshman guard Eric Mosley scored 30 points while senior guard Wes Channels made 10 of 11 shots to lead the White team to a 78-66 victory over the Black team during Wednesday afternoon's scrimmage.
Mosley connected on 11 of 19 shots, including six three pointers, to go with four assists and four steals. Channels finished with 25 points, including a perfect five-of-five from three point range, along with six assists and six rebounds. Freshman forward Chris Reaves added 12 points.
For the Black team, sophomore Tyrone Caldwell, a local product, led with 20 points on 9-of-12 shooting while dishing out seven assists. Center John Fraley added 18 points and 10 rebounds, including six off the offensive glass. Junior forward Duran Roberson added 15 points and eight rebounds while sophomore forward Anthony Campbell contributed 11 points. «Read the rest of this article»