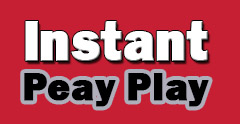 Clarksville, TN – For the past four seasons Austin Peay basketball player Chris Horton has been one of the best players in Ohio Valley Conference history to not make the postseason, well that all changed February 27th with the Governors earning a spot in the postseason for the first time since the 2011-12 season.
Just how good has Horton been? Well, let's start with his numbers for Austin Peay.
Heading into his first OVC Tournament game, Horton ranks 10th on the school's all-time scoring list with 1,615 points – just 11 points from tying Trenton Hassell for ninth place — and 30 points behind Anthony Davis for eighth place.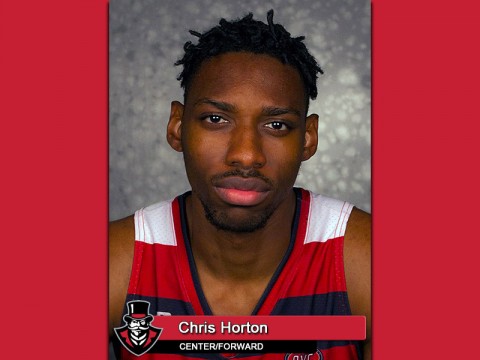 And he has piled up those points both from the field and from the free throw line, as he enters the tournament with 627 field goals (eighth all-time, five behind James "Fly" Williams for seventh) and 361 free throws made (seventh all-time, one behind Wes Channels for sixth).
Add to that, Horton is second all-time for the Govs in rebounds (1,186) and first all-time in blocked shots (321). He is also just outside the top-10 in steals (currently 12th) in steals (126).
Take that to the next level, Horton's numbers in rebounding and blocked shots also rank among the best to ever play in the OVC, with his rebound total clocking in as the eighth most in conference history, while his blocked shot total is the second most in the OVC record book.
Now take those numbers to the top of the mountain.
Horton's scoring numbers, rebound total and blocked shots put him into a very elite group of 13 players in NCAA Division I history to record 1,500 points, 1,100 rebounds and 300 blocked shots.
And it gets more impressive.
If Horton can grab at least five rebounds (to move to at least 1,200 total rebounds in his career) in the OVC Tournament opening round that number drops to nine players in NCAA Division I history.
Among the players Horton can join on that list: Edmond Lawrence, McNeese State (1973-76), Mike Gminski, Duke (1977-80), Ralph Sampson, Virginia (1980-83), David Robinson, Navy (1983-87), Shaquille O'Neal, LSU (1990-92), Tunji Awojobi, Boston University (1993-97), Tim Duncan, Wake Forest (1994-97) and Shelden Williams, Duke (2003-06).
The Govs open play in the OVC Tournament at the Municipal Auditorium in Nashville, TN on March 2nd, 6:00pm, versus Tennessee Tech with a chance to advance to an OVC tournament title, an NCAA Tournament berth and a chance for Horton to join the elite of the elite in NCAA basketball history.