Topic: Virginia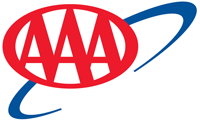 Tampa, FL – The national gas price average increased just one cent to $2.18 on the week despite a dip in United States demand for gasoline and gasoline stocks increasing by 1 million bbl.
The slight drop in demand – 47,000 b/d – amid the increase in stocks comes as many states report increases in COVID-19 Coronavirus cases, potentially causing Americans to reconsider outings.
«Read the rest of this article»

Clarksville, TN – On a sunny but chilly January afternoon, Austin Peay State University (APSU) physics students sent a high-altitude balloon 93,000 feet into the stratosphere.
The balloon carried an important student experiment, but the payload also included two special guests: two containers that contained Cascade hops.
«Read the rest of this article»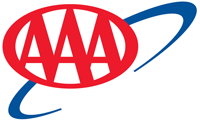 Tampa, FL – Americans are filling up at the pump more and more. Since mid-May, gasoline demand has increased 18% to 7.9 million b/d, according to the latest Energy Information Administration (EIA) report.
The slow, but steady rise in demand has pushed the national pump price more expensive by 13% in the same time frame. Today's national average is $2.10. That is seven cents more on the week, 24 cents more on the month, but 59 cents cheaper on the year.
«Read the rest of this article»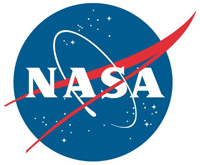 Pasadena, CA – Progress continues to speed along as NASA's Perseverance rover readies for its launch this summer. On May 11th, the rover team at the agency's Kennedy Space Center in Florida received the tubes tasked with holding the first samples collected at Mars for eventual return to Earth.
A week later, the Atlas V launch vehicle that will hurl Perseverance to the Red Planet arrived at the launch site. Working together, personnel from NASA's Jet Propulsion Laboratory in Southern California and United Launch Alliance in Centennial, Colorado, were also able to extend the rover's launch period by six days, from July 17th-August 5th to July 17th-August 11th.
«Read the rest of this article»

Greenwood, IN – For the second time in as many years, the Austin Peay State University (APSU) softball program has one of its student-athletes named to the CoSIDA Academic All-District® Team for softball. Senior outfielder Emily Moore was one of 12 student-athletes recognized in District 3, which includes Division I programs in the states of North Carolina, Tennessee and Virginia.
«Read the rest of this article»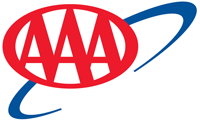 Tampa, FL – As gas prices continue to push cheaper across the country, only one dozen states carry an average of $2.00/gallon or more. The national average is $1.77, which is four cents less than last week, 28 cents cheaper than last month and $1.11 less than a year ago.
Crude oil prices were extremely volatile last week, pushing negative for the first time ever, but they did make significant gains to end the week in the positive.
«Read the rest of this article»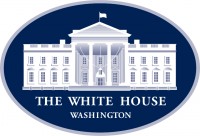 Washington, D.C. – President Donald Trump: Thank you very much. Good afternoon. We continue to see a number of positive signs that the virus has passed its peak. It's been very devastating all over the world. A hundred and eighty-four countries. Probably more. That number was as of a week ago.
Dr. Birx will walk through some of these trends in a few moments, but they're very positive trends for winning. Going to win. We're going to close it out.
«Read the rest of this article»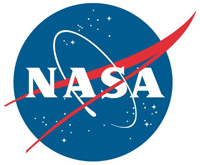 Washington, D.C. – NASA has selected Rocket Lab of Huntington Beach, California, to provide launch services for the Cislunar Autonomous Positioning System Technology Operations and Navigation Experiment (CAPSTONE) CubeSat.
Rocket Lab, a commercial launch provider licensed by the Federal Aviation Administration, will launch the 55-pound CubeSat aboard an Electron rocket from NASA's Wallops Flight Facility in Virginia. After launch, the company's Photon platform will deliver CAPSTONE to a trans-lunar injection.
«Read the rest of this article»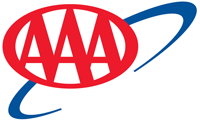 Tampa, FL – The national gas price average is $2.47, which is four cents cheaper than last week and 11 cents cheaper than the beginning of the year. Motorists are paying less to fill up especially as crude oil prices are less expensive.
"Gas prices are pushing cheaper for two reasons. Crude oil prices are $10.00 less a barrel than one month ago and U.S. gasoline stocks sit at an all-time record high," said Jeanette Casselano, AAA spokesperson.
«Read the rest of this article»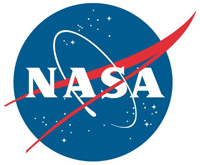 Washington, D.C. – NASA ways when giant white swirls of clouds cover the weather map with a winter storm warning, one question looms in the minds of people in its path: How much snow will it bring? With snow threatening access to roads, work, and school, snowfall is one of the most consequential winter weather phenomenon on the U.S. East Coast. It's also one of the most difficult to predict.
This month NASA is sending a team of scientists, a host of ground instruments, and two research aircraft to study the inner workings of snowstorms.
«Read the rest of this article»