Austin Peay (18-14, 12-6) vs. ULM (16-15, 9-9)
Thursday, March 15th, 2018 | 7:00pm
Clarksville, TN | Dunn Center

Clarksville, TN – For the first time since 2003 there will be postseason, post-OVC Tournament basketball in the Dunn Center as Austin Peay State University men's basketball hosts ULM to open the CIT, 7:00pm, Thursday, March 15th.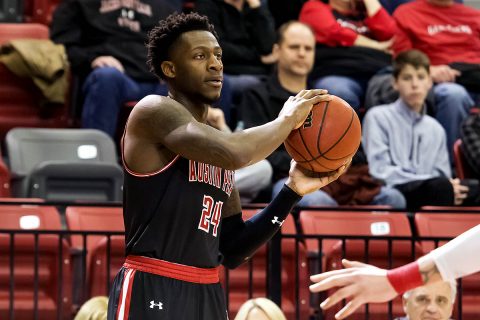 Just twice in Austin Peay history–the 2003 NIT and the 1961 NCAA College Division Championship–has Austin Peay hosted post-OVC Tournament action in Clarksville. The Govs are 3-0 all-time in those games, defeating Chattanooga and Belmont Abbey in 1961 and Belmont in 2003.
A win guarantees the Govs another chance to suit up and continue playing for another day. Austin Peay's next opponent and location would be announced following Thursday's contest, with the game taking place Monday evening.
About the ULM Warhawks
The Warhawks bring a heavy international flavor into the contest, with five international players on the roster–three from Australia and two from the Bahamas. Two of these–Travis Munnings (Freeport, Bahamas) and Sam McDaniel (Adelaide, Australia)–lead the Warhawks in scoring and rebounding, forming ULM's answer to Terry Taylor and Averyl Ugba.
Despite the presence of Munnings and McDaniel, ULM has been at a disadvantage on the interior much of the season and could be so against Austin Peay; ULM owns a minus-0.7 rebounding differential, compared to plus-2.6 for Austin Peay, while the Warhawks barely average a blocked shot per contest, with no ULM player hitting double-digits in blocked shot this season.
Three-point shooting, ball control and smart defending are the calling cards for Keith Richard's squad; the Warhawks average just 11.7 turnovers and 16.6 fouls per game, both marks top-75 nationally, and finished second in the Sun Belt with 9.1 three-pointers per game; both McDaniel (2.42) and Munnings (2.19) hit more than two per contest.
Last Time Out Against ULM
This will be the first meeting between the Govs and Warhawks, although Austin Peay has made a habit of facing off against the Sun Belt over the years; all-time, the Govs are 18-19 against Sun Belt foes, including a tight 75-73 win against Troy earlier this year.
Over the last five seasons, the Govs are 3-0 against Sun Belt foes, with all three contests coming against Troy. Against common opponents–Jacksonville State and Troy–the Govs are 3-0 in 2017-18, while the Warhawks are 1-2.
Last Time in the CIT
The Govs last appeared in the CIT in the inaugural 2009 tournament, facing Bradley in the opening round. Austin Peay kept it close, but a Bradley three-point barrage and 17 turnovers conspired to down Austin Peay in an 81-74 contest.
Drake Reed, future Austin Peay Athletics Hall of Famer, scored a game-high 24 points, including 18 in the second half, while grabbing 11 rebounds.
Kyle Duncan, Anthony Campbell and Wes Channels each had 11 points to aid the Austin Peay effort in what would be the final game in an Austin Peay uniform for Duncan and Reed, who finished nine points shy of becoming the third Governor with 2,000 points in his career.
Keep An Eye On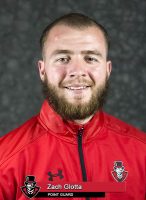 A win would be the Governors 19th victory in Figger's first season, the most by a first-year Austin Peay coach since Dave Aaron won 23 games in his 1946-47 debut campaign.
Taylor leads the Ohio Valley Conference in three-point shooting (45.6 percent) and offensive rebounds per game (3.78), the only player in the nation to lead his conference in both categories.
Austin Peay's bench is averaging 21.1 ppg over the last seven contests, led by Zach Glotta (12.9 ppg).
A win would be Austin Peay's first win in the CIT and first win in a postseason, non-OVC Tournament setting since defeating Belmont in the 2003 NIT.
Ugba (54.6 percent) and Taylor (54.0 percent) are one of four teammate tandems in the nation both shooting better than 54 percent from the floor.
Only trainer Joni Johnson was with the program for Austin Peay's last CIT Tournament appearance.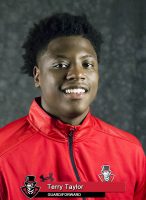 The Govs are 10-3 when Glotta goes for double-digits this season; he's averaging 10.3 ppg in Austin Peay wins and 5.9 ppg in losses during the 2017-18 campaign.
A victory would be Austin Peay's 13th home victory this season, the Governors most since winning 13 home contests in 2006-07.
Taylor needs just two offensive rebounds to pass Kevon Looney (UCLA, 2014-15) for ninth in most offensive rebounds by a freshman since 2009-10.
Austin Peay's 18 victories in 2017-18 have come by an average margin of 15.3 points.
Follow APSU Govs Online
Check back at LetsGoPeay.com and on Austin Peay's Official Athletics Facebook page often for up-to-date news about all Governor athletics, as well as the Governor men's basketball Twitter page (@AustinPeayMBB). Live stats will be available during this game courtesy of StatBroadcast.com, and this contest can be viewed online at www.WatchCIT.com.
Postgame video interviews and other videos from around APSU Athletics can be found on our YouTube page (www.youtube.com/letsgopeay).