Topic: WNV
Horse Owners Urged to Take Precautions

Nashville, TN – The Tennessee state veterinarian has announced three new cases of horses sickened by viruses that infect the blood.
A horse in Davidson County and a horse in Knox County recently tested positive for West Nile Virus (WNV). A horse in Bedford County tested positive for equine infectious anemia (EIA). Sick horses cannot directly infect people with WNV or EIA.
«Read the rest of this article»
People Urged to Eliminate Standing Water, Take Precautions during Outdoor Activities

Nashville, TN – The Tennessee Department of Health has confirmed one human case of West Nile Virus this week, the first human case confirmed in Tennessee in 2014.
The WNV case involves a resident of Shelby County who is now recovering.
«Read the rest of this article»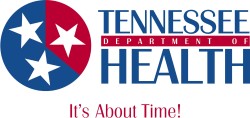 Nashville, TN – Health officials in Davidson, Knox and Shelby Counties have identified batches of mosquitoes testing positive for West Nile virus in 2013, and one human case of WNV has been reported in Tennessee so far this year.
The Department of Health is reminding Tennesseans to take steps to eliminate mosquito habitats and protect themselves from bites from mosquitoes that may transmit the virus.
«Read the rest of this article»
Washington, D.C. – As of September 11th, 2012, 48 states have reported West Nile virus infections in people, birds, or mosquitoes. A total of 2,636 cases of West Nile virus disease in people, including 118 deaths, have been reported to CDC.
Of these, 1,405 (53%) were classified as neuroinvasive disease (such as meningitis or encephalitis) and 1,231 (47%) were classified as non-neuroinvasive disease.
«Read the rest of this article»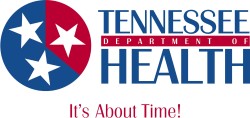 Nashville, TN – Tennessee's Department of Health and Department of Agriculture are urging Tennesseans, including horse owners and veterinarians, to be on the alert for the re-emergence of viruses transmitted by mosquitoes.
As many states are experiencing one of the largest outbreaks of West Nile virus in recent years, Tennessee is beginning to see cases in humans and horses. In Tennessee, most human WNV cases occur in August and September, and so far this summer, there have been six human cases reported in the state.
«Read the rest of this article»