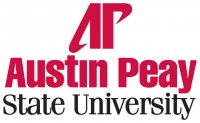 Clarksville, TN – In the physical world of art galleries and studios, Jody Zellen's groundbreaking new exhibit "Lines of Life" doesn't exist. There's no building a person can enter to experience the Los Angeles-based artist's commentary on the perils of war and its domination of the media over the years.
Much of that imagery has floated through the cyber world, monopolizing the thousands of news websites that populate the Web. So what better place for Zellen, a net artist, to exhibit her work than in the online world. On October 25th, "Lines of Life" will open to the world on the website TERMINALapsu.org, a space sponsored by Austin Peay State University's Department of Art and the Center of Excellence for the Creative Arts to showcase and examine Internet and new media art.
"I am interested in drawing and how a computer algorithm traces an image turning it into a line drawing," Zellen said. "In the 'Lines of Life' I will begin with a grid of images that are computer traces of news imagery, that when rolled over display the source image."
The piece will feature 72 different clickable squares, with each square taking viewers down a different "life line." The relatively new medium of Internet art often allows viewers to take part or interact with a given work, and that's the type of experience Zellen's piece offers.
"An integral part of this project will be a series of Flash animations that utilize clips of soldier's videos of the Iraq war uploaded to You Tube," she said. "The film footage is not credited as it is meant to fill in the background becoming the live action behind the line drawings and be the motivation for the movements within."
"Lines of Life" is the first of four new Internet-based artworks that will be displayed on the website this year as part of the inaugural "Terminal Project Awards." Barry Jones, associate professor of art and director of the site, said TERMINALapsu.org received scores of entries for the new award, which resulted in four artists receiving a small stipend to create a new work. In addition to Zellen, the recipients include Michael Demers of Los Angeles, Benjamin Baker-Smith of Chicago and Scott Kildall of Chicago.
For more information on the upcoming exhibits or on www.TERMINALapsu.org, contact Jones at 931-221-7330.
Sections
Events
Topics
APSU, APSU Center of Excellence for the Creative Arts, APSU Department of Art, Austin Peay State University, Barry Jones, Benjamin Baker-Smith, Jody Zellen, Michael Demers, Scott Kildall