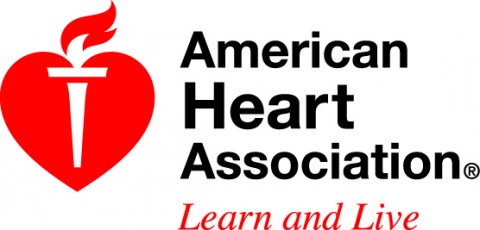 Dallas, TX – Stroke patients admitted on the weekend have higher death rates than those admitted on weekdays at many hospitals, but not at state-certified Comprehensive Stroke Centers, according to a report in Stroke: Journal of the American Heart Association.
Patients admitted to New Jersey hospitals on the weekend were 5 percent more likely to die within 90 days than patients hospitalized during the week, the report shows. There was no difference in the 90-day death rate at the comprehensive stroke centers, regardless of when patients were admitted.
"The "weekend effect" suggests patients admitted or treated during weekend hours will receive different care, have worse outcomes, which could account for several thousand U.S. deaths," said James McKinney, M.D., lead researcher and assistant professor of neurology at the University of Medicine and Dentistry New Jersey-Robert Wood Johnson Medical School in New Brunswick.
"Prior studies of the weekend effect have looked at in-hospital death rates and death rates right after discharge, but we wanted to look at longer outcomes after admission," McKinney said. "We also wanted to determine if New Jersey's unique stroke center designations impacted patient treatment and outcomes."
In 2004, New Jersey enacted the Stroke Centers Act to allow hospitals to apply for designation as Comprehensive Stroke Centers or Primary Stroke Centers, determined by their level of specialized care.
Hospitals with Comprehensive or Primary Stroke Center designation are equipped to evaluate, stabilize and provide emergency care to patients with acute stroke symptoms, but only Comprehensive Stroke Centers are prepared to offer specialized care for complex strokes.
Researchers examined records of 134,441 stroke patients discharged from 88 private acute care hospitals in New Jersey between 1997 and 2007. Among them, 23.4 percent were admitted to one of 12 Comprehensive Stroke Centers, 51.5 percent to one of 43 Primary Stroke Centers and 25.1 percent to one of 33 non-stroke centers. The researchers determined out-of-hospital mortality rates up to one year after admission.
Patients admitted on the weekend had a significantly higher death rate (17.2 percent) within 90 days compared to patients admitted on a weekday (16.5 percent). After adjusting for patient demographics and coexisting conditions, the weekend effect had a 5 percent difference in overall death rates, making it both significant and clinically meaningful, McKinney said
Researchers also found:
28 percent of all stroke patients were admitted on the weekend.
On the weekend, patients were more likely to be admitted to Comprehensive Stroke Centers.
Patients admitted to Comprehensive or Primary Stroke Centers on the weekend had 5 percent lower 90-day mortality rates compared to those admitted to a non-stroke center.
Patients admitted after 2006 were 10 times more likely to receive IV thrombolysis, which is a treatment used to break up a blood clot that commonly causes most strokes.
Despite the improvement in using thrombolysis, a "weekend effect" was present for stroke patients admitted to Primary Stroke Centers or non-stroke centers.
"The reduction in 90-day mortality from 1996-1997 to 2006-2007 (after the stroke center designations) could indicate that the statewide designation process had a positive effect on stroke care as a whole across New Jersey and deserves further study," McKinney said.
More advanced comprehensive stroke care could not only reduce the weekend effect, but could improve overall patient care and save lives, researchers said.
"Our experience tells us that specialized stroke expertise, methods for monitoring performance and formal care protocols at Primary Stroke Centers and Comprehensive Stroke Centers helps explain why these centers are associated with improved stroke care and clinical outcomes," said Gregg Fonarow, M.D., chairman of American Heart Association Hospital Accreditation Science Committee and professor of cardiovascular medicine of the University of California, Los Angeles.
"The American Heart Association/American Stroke Association strongly supports implementing stroke systems of care as well as hospital accreditation of Primary Stroke Centers/Comprehensive Stroke Centers," Fonarow said.
Co-authors are: Yingzi Deng, M.D., M.S.; Scott E. Kasner, M.D., M.S.C.E.; and John B. Kostis, M.D. Author disclosures are on the manuscript.
The Robert Wood Johnson Foundation and the Schering-Plough Foundation funded the study.
Sections
News
Topics
American Heart Association, Comprehensive Stroke Centers, Hospitals, Stroke, Stroke Centers Act