Topic: Fred Thompson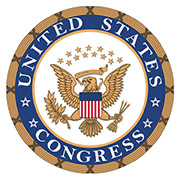 Washington, D.C. – U.S. Representatives Marsha Blackburn (R-TN), Diane Black (R-TN), Steve Cohen (D-TN), Stephen Fincher (R-TN), Chuck Fleischmann (R-TN), Phil Roe (R-TN) and U.S. Senators Lamar Alexander (R-TN) and Bob Corker (R-TN) Applaud Passage of H.R. 6135 – To designate the Federal building and United States courthouse located at 719 Church Street in Nashville, Tennessee, as the "Fred D. Thompson Federal Building and United States Courthouse"
Congressman Blackburn said: "From the start of his career in Senator Howard Baker's office, Fred Thompson was dedicated to first principles and conservative values. Thompson went to school in Lawrence County and his contributions were appreciated and respected by all Tennesseans."
«Read the rest of this article»

Clarksville, TN – The Monestere de la Visitationhon and the small order of nuns who reside there are the subject matter of the new exhibit in the Customs House Museum's Planters Bank Peg Harvill Gallery.
The artist, Anne Goetze, began going to the Monastery to visit her aunt Helen.
«Read the rest of this article»
James Bond's wealthy nemesis may have had an obsession with gold, but he judged, quite correctly, that if people keep putting your plans awry, that was likely their intent.
"Once is happenstance. Twice is coincidence. Three times is Enemy Action." — Auric Goldfinger, Ian Fleming's James Bond
In 1982, the same year John McCain entered the Senate, a bill was put forward that would substantially deregulate the Savings and Loan industry. The Garn-St. Germain Depository Institutions Act was an initiative of the Reagan administration, and was largely authored by lobbyists for the S&L industry — including John McCain's warm-up speaker at the convention, Fred Thompson. The official description of the bill was "An act to revitalize the housing industry by strengthening the financial stability of home mortgage lending institutions and ensuring the availability of home mortgage loans." Considering where things stand in 2008, that may sound dubious. It should. «Read the rest of this article»

Protest George Bush's visit to Nashville!
Dear NPJC (Nashville Peace and Justice Coalition) Community,
President George W. Bush is coming to Nashville as an appearance for GOP Senatorial candidate Bob Corker. This $2,100-per-person fundraiser at the Leows Vanderbilt Plaza Hotel will be held on August 30th. The honorary chairs for the event are Senate Majority leader Bill Frist, Sen. Lamar Alexander, and former Senators Howard Baker, Fred, Thompson, and Bill Brock. «Read the rest of this article»