Topic: holiday shopping
CVS, Discover, and JetBlue among those that make CR's "Nice" List; Overstock.com, Victoria's Secret, and Spirit Airlines join others who earned lumps of coal

Yonkers, NY – Consumer Reports today unveiled its fifth annual Naughty & Nice List of company policies and practices.
The list includes retailers, airlines, telecomm companies, and others that have been dinged for hidden or annoying fees, stingy return policies, and bad behavior, or lauded for transparency, generosity, and generally making consumers' lives easier. «Read the rest of this article»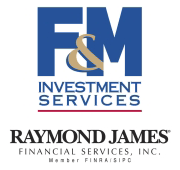 Clarksville, TN – This week, the economic calendar picks up with fresh November figures. The focus is expected to be on the Employment Report, although the European Central Bank's policy decision may be more critical.
ECB President Mario Draghi has repeatedly signaled that QE is on its way. Will the ECB pull the trigger this week? Seems likely (but if not, then in January).
Nonfarm payrolls were likely to have risen at a moderately strong pace, but seasonal adjustment could distort the figures (so take with a grain of salt).
«Read the rest of this article»
Seven percent of Americans still paying off last year's holiday debt

Yonkers, NY – A majority of Americans say they're looking forward to the winter holidays with a quarter of respondents "really looking forward" to the season's greetings, but most don't plan to break the bank this year, according to Consumer Reports' first holiday poll.
Consumer Reports' poll found 62 percent of respondents are excited about the coming of the winter holidays, while only one in 10 of those surveyed have caught the holiday humbug and said they're not at all energized about this festive time of year. «Read the rest of this article»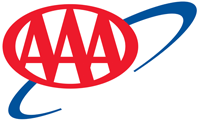 Tampa, FL – Retailers are preparing for a busy holiday shopping season as ninety-one percent of consumers plan on purchasing gifts this year, according to a recent AAA Consumer Pulse™ Holiday Shopping survey.
Nearly one in three shoppers (28%) will wait until the final two weeks of November to purchase their gifts. Twenty-four percent of people began their holiday shopping before November, taking advantage of early retail discounts, while the remaining consumers (29%) will wait until December to purchase gifts. «Read the rest of this article»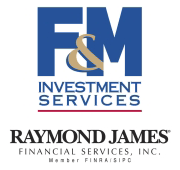 Clarksville, TN – There are a few key financial market themes of the last several weeks. While the outlooks for the domestic economy and Federal Reserve policy are important, U.S. investors are sensitive to developments in the rest of the world.
Basically, poor economic news from the euro area, China, or Japan is a negative for U.S. equities, while any efforts by foreign central banks to address weakness are seen as a positive.
Japan posted a second quarterly decline in real GDP. Manufacturing gauges for the euro area and China were weak. The Bank of Japan extended its quantitative easing at the end of October.
«Read the rest of this article»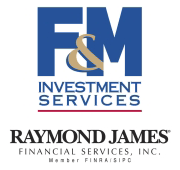 Clarksville, TN – The economic calendar was thin. The report on retail sales, the only significant release during the week, was a little better than expected, restrained by the decline in gasoline prices. Note that lower gasoline prices should provide some support for consumer spending in the important holiday shopping season.
However, that support is likely to merely offset the impact of sluggish wage growth (leading to "okay" holiday sales). The impact of lower gasoline prices on consumer spending depends on how low gasoline prices go and how long they stay low, but usually arrives with a lag.
«Read the rest of this article»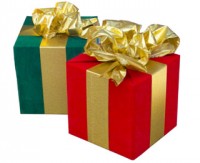 Clarksville, TN – When I returned home late in the afternoon, I collapsed on the couch and announced that I was exhausted from shopping for Christmas.
"Your problem is that you didn't wait until Christmas Eve to shop," my dear husband responded.
His comment boggled my imagination. I could just see what kind of Christmas we'd have if I waited until Christmas Eve to begin.
«Read the rest of this article»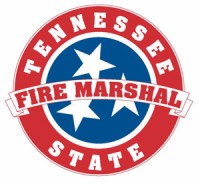 Nashville, TN – For most of us, the holiday season represents a time for family festivities and good cheer. What few of us consider is that the holiday season is a time when there is an increased risk of home fires. Add to that the hectic nature of shopping, event planning, and meal preparation, and the chance for home fires grows even more.
"As everyone gets busier during the holidays, we often become rushed, distracted or tired," says State Fire Marshal and Commerce & Insurance Commissioner Julie Mix McPeak. "That's when home fires are more likely to occur, especially those in the kitchen."
«Read the rest of this article»

Clarksville, TN – Winter Market Friday December, 20th from 9:30am until 1:30pm at the Smith Trahern mansion.
Now most of you know that the house will be filled with foods, hand work, gift ideas and so much more. Many new vendors «Read the rest of this article»
Fans Can Give The Gift Of 2015 Season Tickets With Initial Deposit
Nashville, TN – In response to the abundance of inquiries from fans wondering how to get their place in line for season tickets at the Sounds new downtown ballpark, the club wishes to announce something special and just in time for the Holiday season.
Priority season ticket deposits are on sale now and will guarantee fans seats at the new ballpark.
«Read the rest of this article»