Topic: holiday shopping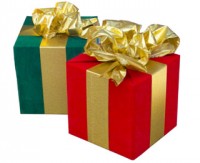 Clarksville, TN – When I returned home late in the afternoon, I collapsed on the couch and announced that I was exhausted from shopping for Christmas.
"Your problem is that you didn't wait until Christmas Eve to shop," my dear husband responded.
His comment boggled my imagination. I could just see what kind of Christmas we'd have if I waited until Christmas Eve to begin.
«Read the rest of this article»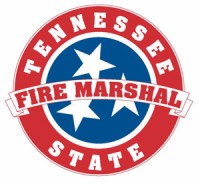 Nashville, TN – For most of us, the holiday season represents a time for family festivities and good cheer. What few of us consider is that the holiday season is a time when there is an increased risk of home fires. Add to that the hectic nature of shopping, event planning, and meal preparation, and the chance for home fires grows even more.
"As everyone gets busier during the holidays, we often become rushed, distracted or tired," says State Fire Marshal and Commerce & Insurance Commissioner Julie Mix McPeak. "That's when home fires are more likely to occur, especially those in the kitchen."
«Read the rest of this article»

Clarksville, TN – Winter Market Friday December, 20th from 9:30am until 1:30pm at the Smith Trahern mansion.
Now most of you know that the house will be filled with foods, hand work, gift ideas and so much more. Many new vendors «Read the rest of this article»
Fans Can Give The Gift Of 2015 Season Tickets With Initial Deposit
Nashville, TN – In response to the abundance of inquiries from fans wondering how to get their place in line for season tickets at the Sounds new downtown ballpark, the club wishes to announce something special and just in time for the Holiday season.
Priority season ticket deposits are on sale now and will guarantee fans seats at the new ballpark.
«Read the rest of this article»
Register To Win A $1000 Mall Gift Card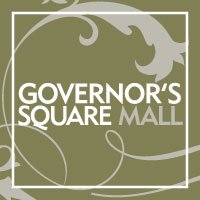 Clarksville, TN – This Thanksgiving, visit Governor's Square Mall for a fun-filled night of shopping, entertainment and giveaways from 11:00pm–6:00am!
Starting at 11:00pm on Thursday, November 28th, the first 1,000 shoppers at the main entrance will receive a free tote bag, a small coffee from Lasater's Coffee, and a sweet treat from Your Dish Is Our Command while supplies last!
Enjoy a DJ spinning today's hits and holiday favorites all night long and a free photo booth provided by Gamez on Wheelz in Dick's Sporting Goods Court. «Read the rest of this article»
Crowds and Long Lines, Gaining Weight, Aggressive Drivers Top List of Americans' Holiday Aggravations; Holiday Tipping is among the least Dreaded

Yonkers, NY – Although a whopping 94 percent of holiday shoppers say they're at least somewhat enjoying the holiday season this year, one in five feel that gift shopping itself is one of the things they absolutely dread about the holiday season, according to a Consumer Reports Holiday Poll.
At the top of the dreads list: crowds and long lines, which drew the ire of 58 percent of poll respondents.  «Read the rest of this article»
Eight in Ten are Concerned about Overspending; Twenty-Eight Percent of those who Shop Around are Finding Better Deals Online

Yonkers, NY – Black Friday weekend and Cyber Monday may have seen record-high sales this year, but 36 percent of Americans who say they plan to give gifts have yet do any holiday shopping at all, according to the latest Consumer Reports Holiday Poll.
Of those who have begun shopping, 42 percent are either three-quarters finished or finished completely (9 percent), while 58 percent said they were no more than halfway done. «Read the rest of this article»

Clarksville, TN – The Clarksville Police Department wants to get the word out to the public about a rash of thefts from shopping carts or unattended bags.
In the last month, thieves have been targeting unattended purses in shopping carts or leather bags. There have been approximately twelve reported thefts of purses or bags taken when they were left unattended for a short period of time (within minutes). «Read the rest of this article»
Unit Offers ID Protection Tips to Holiday Shoppers Hitting the Stores and making Internet Purchases

Nashville, TN – The start of the holiday season not only brings excitement to many people, it also brings concern about identity theft to millions of consumers who kicked off the holiday shopping season with Black Friday and Cyber Monday sales.
December is Identity Theft Prevention and Awareness Month and, according to the Federal Trade Commission, it is also the time of year when most identity crime occurs. «Read the rest of this article»

Yonkers, NY – Holiday shoppers can find the perfect gift for almost everyone on their list for $25.00 or less. The December 2012 issue of ShopSmart, from Consumer Reports, highlights 25 great sites that offer everything from silly stocking stuffers to socially responsible gift items.
"There's an endless selection of unique and inexpensive holiday gifts online," said Lisa Lee Freeman, editor-in-chief of ShopSmart. "ShopSmart has identified 25 sites that can help shoppers avoid the aggravation of in-store shopping while nabbing great deals." «Read the rest of this article»