Topic: Marriage
Hello, friends! My name is Jenni Lee Shelton, and I may not be what you're expecting.
You may drop your expectations here. If for whatever reasons you feel uncomfortable leaving your expectations unattended, then I encourage you to also expect miracles (shout outs to Gabrielle Bernstein and Joe Vitale.)
I am new at blogging, and newness is something I don't think we should fear. I also have a new career as a life coach that is really inspiring me to dive deeper into my passions. Please feel free to embrace my process alongside me, as I reveal more about who I am and what I'm all about.
Ok… so exactly why are you starting this blog, and why am I reading it? «Read the rest of this article»
Clarksville, TN – The past few days have been absolutely nuts. For those of you who haven't heard, my husband (Kenny York) is spending two weeks as a homeless man in order to give a voice and face to an invisible population: the homeless of Clarksville, TN.
Back in May, when he told me of his plan, I was a little rattled—but not surprised. This is who he is, and I made up my mind before I married him that I wasn't going to squelch the part of him that's not happy unless he's in the middle of the fray.
«Read the rest of this article»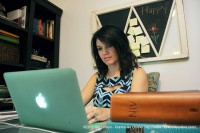 Clarksville, TN – When I say life is hard sometimes it's so you will know that nobody's life is perfect and so that you will pray for me as (perhaps) I have prayed for you (maybe without even mentioning it to you).
But I don't deny that I am blessed. Here are a few things I am thankful for right now: My 13 year old for taking up for his brother this week, my 10 year old for being intentional about reading the Bible (he decided to study Mark this week), the time and money to workout (my reprieve!), and my husband who loves me when I am mean, critical and (feeling) unlovable.
«Read the rest of this article»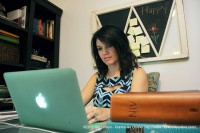 Dear Adam,
I can't imagine what it is like to be a guy! What a load of responsibility (Genesis 3.17-19)! But I'm not going to lie, I feel like you could've done so much better. There's a time to be laid-back and there's a time to take action. That was an action time. You were supposed to co-rule with Eve, not give into sin.
I wish you would have been the voice of reason. Instead, you blamed her for your part in the sin, but that was a part of the curse that began with the sin (Genesis 3.12).
«Read the rest of this article»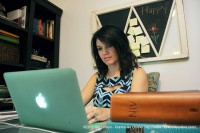 Clarksville, TN – With Valentine's Day approaching, you might be wondering what to give to the love of your life.
Flowers are great; chocolate is better; and diamonds…well, they speak for themselves. But what is even more important than proving to the world that all is good in your marriage by outward public displays, is the day-to-day ways you love your other half.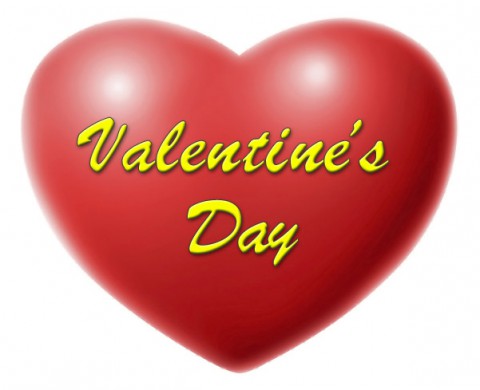 «Read the rest of this article»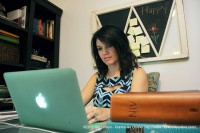 Clarksville, TN – Trust: it's the cornerstone of a good marriage. Trust broken is not easily repaired. But sometimes, even with no real reason to be distrustful, we are suspicious and insecure.
Distrust in a relationship breeds frustration, anger, sorrow, and sometimes it even contributes to the justification of the behaviors you are trying to avoid. Trust is vital. «Read the rest of this article»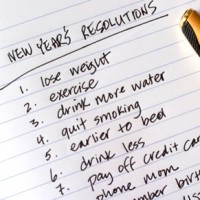 Clarksville, TN – You said you weren't making any more resolutions, but you know that's a lie. You've got goals and plans, and there's no better way than a New Year's resolution to announce your plans to the world. But let me warn you, some plans are better left unmade. Here are 5 resolutions you should reconsider.
To Lose Weight–Yes, I know, losing weight by exercising and eating right is healthy for many of us, but be careful of your motive. If you are trying to get your ex back, look better than your secret nemesis, or just plain "look smokin' hot: beware. This resolution will fail. Resolutions based in vanity or competition rarely last, and you might end up feeling worse about yourself than when you started. «Read the rest of this article»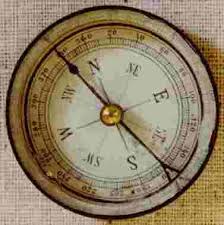 Clarksville, TN – Is your compass broken? Lost? Never owned one?
We all feel lost sometimes. It's a freaky feeling. You feel frustrated, confused, even panic stricken. You pull over, palms sweating, try to find your bearings, double check your directions, reset your navigation.
But what do you do if you don't have directions, navigation, or a compass? You might know where to go, but you won't know how to get there. You might stop for directions, or call someone to ask for their advice, but how do you know if you can trust them? How long do you wander before you turn around and go back? «Read the rest of this article»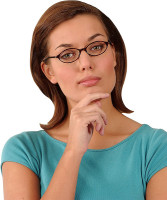 Clarksville, TN – I hate divorce. I believe in the sanctity of marriage. I also know that there are times when leaving a marriage is the safest and wisest thing that you can do.
But it is never, ever easy. The aftermath of divorce is even more grueling at times. There are consequences to divorce, and there are mental traps we find ourselves in.
Here are some lies that divorced women should stop believing. «Read the rest of this article»
Clarksville, TN – Do you want a great marriage? I've got good news… it's completely up to you, not your spouse.
If you want a great marriage, be a servant; serve your spouse. I use the word serve because that's always been the way I've seen marriage – it takes work!
Serving someone, whether by loving them the way they need to be loved or doing something for them simply doesn't come easily sometimes. «Read the rest of this article»