Topic: Marriage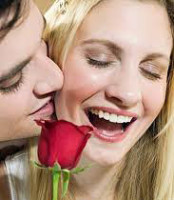 Clarksville, TN – Extended eye contact, suggestive comments, double entendres…yeah, I did that.
Some say flirting is okay, even healthy, that it keeps there marriage on its toes.
I disagree and here's why. When I flirted with men during my first marriage, it was because I was unhappy. I was lonely. I wanted approval from others. I risked my female relationships for this approval at times, not to mention my self-respect. «Read the rest of this article»
Now before you get defensive, let me say this. It could be me too. This article is for the wives. Any one of us at any time could be at risk for a failing marriage if we miss this big point:
Love Isn't Enough
This is the part where I tell you what's wrong with America. We tell girls that being "loved" is the most important thing in the world (after being beautiful, right?). We show them fairy tale romances and doting, chivalrous men fulfilling their every whim. In the U.S., more women do the leaving, a striking 2/3 of the time! «Read the rest of this article»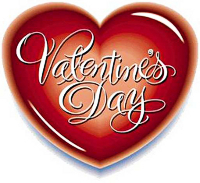 Valentine's Day is for women. Everyone knows that. If this holiday was for men, it would be called "Respect Day' because men need respect. Women need love, therefore they appreciate the concept of Valentine's Day because it celebrates love, and therefore it celebrates women.
But Valentine's comes with a lot of pressure. Women are waiting in their offices, secretly wondering if they will receive flowers or balloons, while other women in their office are oohing over their over-the-top bouquets with cards attached written by florists, not their husbands. So ladies, let's put ourselves in our fella's shoes for a minute and imagine what he probably wants for Valentine's. «Read the rest of this article»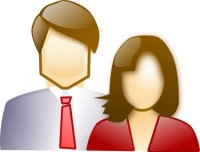 Clarksville, TN - Some people expect too much.  Some would even like the world dipped in chocolate and spoon fed to them. Frankly, there are times when we all expect too much.  We would love for our homes to be picture perfect, our kids to be genius world-class athletes, and our pie to be fat free.
But then there are other times, when we should expect more. And we don't. Don't settle for bronze, or even fool's gold when you deserve the real thing! «Read the rest of this article»
On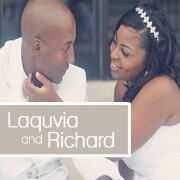 September 15th, 2012 the Pinnacle "Down Under" was filled with laughter and tears of joy in celebration of the union between Laquvia Johnson and LEAP Founder Richard "Reason" Garrett.
Local comedian Deztin "DJ" Pryor entertained the guests while the couple took some newly wed photo's followed by the duo wowing family and friends with a surprise first dance that began with the traditional slow dance evolving into a choreographed hip hop routine to a mix of various songs. «Read the rest of this article»
Washington, D.C. – If you've recently updated your status from single to married, you're not alone – summer is a popular time for weddings. Marriage also brings about some changes with your taxes. Here are several tips for newlyweds from the IRS.
Notify the Social Security Administration  It's important that your name and Social Security number match on your next tax return, so if you've taken on a new name, report the change to the Social Security Administration. File Form SS-5, Application for a Social Security Card. The form is available on SSA's website at www.ssa.gov, by calling 800.772.1213, or visiting a local SSA office.
«Read the rest of this article»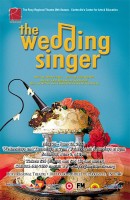 Clarksville, TN – The Roxy Regional Theatre is currently staging their production of the smash hit musical The Wedding Singer which takes viewers on a flashback to the 1980s, complete with the big hair, corny clothes, and some amazing music.
In the show, we are back in 1985 with rock-star wannabe Robbie Hart (Josh Bernaski), New Jersey's favorite wedding Singer. He is the life of every party, until his fiancée Linda (Sara Fetgatter) ditches him at the altar.  He is "Shot through the heart" to paraphrase Bon Jovi, after which in his grief Robbie makes every wedding he sings at as disastrous as his own.
«Read the rest of this article»
The Ties that Bond
Written by Spc. Michael Vanpool
101st Sustainment Brigade, 101st Airborne Division (AA) Public Affairs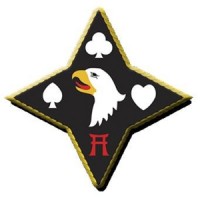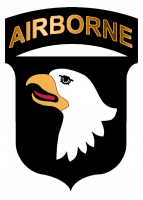 Fort Campbell, KY – The front page of many military post newspapers is routinely populated photos and stories of couples sharing loving embraces when a soldier returns home from a deployment.
Emotion pours from the paper or screen, telling a story of love and commitment and the time the couple has invested to build a powerful relationship.
«Read the rest of this article»
Let's face it. Life is short—and the divorce rate in this country is astronomical. The reasons for divorce are many and are as varied as the individuals involved, but some common threads run amok in marriage. It's not always the fault of one person or the other, but some general rules do apply.
In this column we'll take a look at some easy ways that husbands can make subtle changes that can lead to better communication and ultimately to better harmony in a marriage. «Read the rest of this article»
Becoming a better wife is a matter of anticipating problems and avoiding them if possible.
For instance, know that certain subjects are rife for controversy. Some of the top offenders are money and how to spend it, who is responsible for certain tasks around the house, whether or not to keep the cap on the toothpaste, and who gets up in the night if the baby is crying.
All these subjects can easily be solved by setting down some ground rules at the beginning of your marriage. «Read the rest of this article»