Topic: Tennessee Department of Commerce and Insurance
Video show hazards posed by dry trees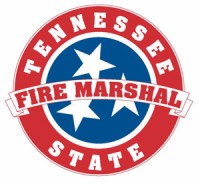 Nashville, TN – The State Fire Marshal's Office is reminding Tennesseans with natural, fresh-cut Christmas trees to keep them in water because of the fire risk posed when they are allowed to dry out.
"Properly maintaining a cut Christmas tree's moisture content by keeping it in water significantly reduces the chance that its needles will dry out and pose a fire hazard," said Gary West, deputy commissioner of the Fire Prevention Division, Department of Commerce and Insurance.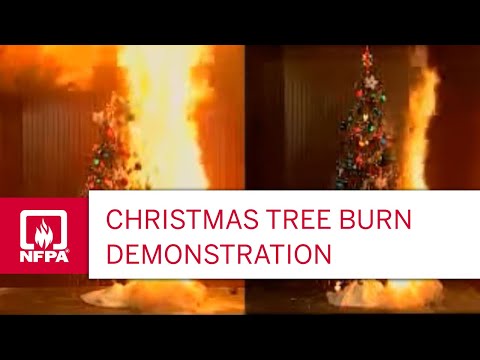 «Read the rest of this article»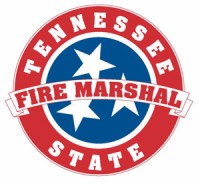 Nashville, TN – As temperatures plunge this winter, fire sprinkler systems become vulnerable to freeze-ups just like all water-filled pipes.
The Tennessee State Fire Marshal's Office is urging home and business owners to take a few preventative maintenance steps now in order to keep buildings safe from fire during the winter months and help owners avoid costly repairs down the road.
"Forecasters predict temperatures will drop below average this winter across the south and southeastern portions of the U.S," said State Fire Marshal and Commerce & Insurance Commissioner Julie Mix McPeak. "Fire sprinkler users should take precautions ahead of the season's coldest weather to ensure they have peace of mind throughout winter." «Read the rest of this article»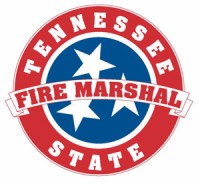 Nashville, TN – Tennessee State Fire Marshal Gary West is reminding Tennesseans to keep fire safety in mind as they heat their homes this winter season. As temperatures dip, it is important to know the proper way to use different methods of heating.
"The colder weather means many people will begin to heat their homes with fireplaces, woodstoves, and space heaters," said West. "Cold weather months typically have a higher number of accidental fire injuries and deaths due to the use of these alternate heat sources." «Read the rest of this article»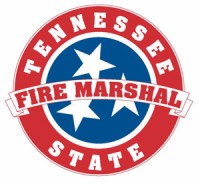 Nashville, TN — As families gather to celebrate Thanksgiving Day this week, the occasion marks the two-year anniversary of the launch of the State Fire Marshal's Office "Get Alarmed Tennessee" smoke-alarm distribution program, which has helped create the single largest fire mortality rate reduction in state history.
On November 27th, 2012, the State Fire Marshal's Office began the "Get Alarmed Tennessee" program by giving the program's first 10-year sealed battery smoke alarms to the Elizabethton Fire Department in Elizabethton,Tennessee. «Read the rest of this article»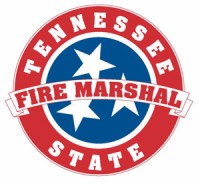 Nashville, TN – Thanksgiving is a time for families and friends to gather and enjoy a festive day of good food and thanks. For the chief cook, it is a time to show your best dish and wow your hungry guests. It is important to take precautions when preparing a delicious meal especially if you are using a turkey fryer.
Outdoor, gas-fueled fryers cook up juicy turkeys in a fraction of the time it takes to roast one in an indoor oven.
«Read the rest of this article»
Tennessee State Fire Marshal's Office: "Stay ahead of the cold snap"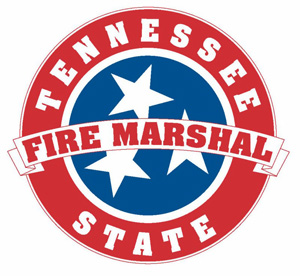 Nashville, TN –  Did you know that when the first cold snap of the fall season occurs, a wave of home fires usually follows? The State Fire Marshal's Office is urging Tennesseans to take fire safety precautions now in preparation for the colder nights making way into the state.
"With colder temperatures come more opportunities for residential fires," says State Fire Marshal Gary West. "We begin using heating sources that have been dormant for many months, and this can lead to fire safety issues. Prepare for the heating season early to reduce your family's risk of a home fire." «Read the rest of this article»
TDA's Division of Forestry requires burn permits October 15th – May 15th

Nashville, TN – The Tennessee Department of Agriculture Division of Forestry and the Department of Commerce and Insurance's Division of Fire Prevention are reminding homeowners to follow simple safety practices to prevent wildfires. The official start of wildfire season in Tennessee was October 15th.
"Burning vegetative material that has accumulated around the yard or using fire to clear an old field can be an efficient way to get rid of debris," State Forester Jere Jeter said. "It's important for citizens to know when, where and how to conduct a debris burn. The division's burn permit system focuses attention on safety. Getting a permit is free, and takes only two minutes using our online system." «Read the rest of this article»
Employers use Practices to Avoid Paying Workers' Compensation and Unemployment Insurance Tax Premiums

Nashville, TN – The Workers' Compensation Division of the Tennessee Department of Labor and Workforce Development has put into place new procedures to identify employers who engage in payroll fraud such as intentionally misclassifying workers as independent contractors, failing to report all wages paid, misrepresenting the kind of work performed, or paying workers "under the table."
These practices are typically used to avoid paying workers' compensation and unemployment insurance tax premiums. «Read the rest of this article»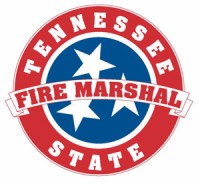 Nashville, TN - Celebrating our nation's independence with fireworks is a longstanding tradition in the United States. However, thousands of people, most often children and teens, are seriously injured each year due to improper use. State Fire Marshal and Commissioner Julie Mix McPeak encourages Tennesseans to be fireworks smart this Fourth of July by opting to attend organized fireworks displays.
"We encourage Tennesseans to enjoy fireworks at a public display presented by trained professionals where compliance with state-of-the-art fire codes offers a safer way to celebrate the holiday," McPeak said.
«Read the rest of this article»
Make sure the only thing going up in smoke is dinner!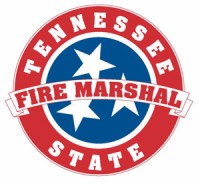 Nashville, TN – It is summer in Tennessee and that means its grilling time for many residents. Although, outdoor cooking is a long-cherished tradition for most families, it also increases the possibility of fire-related incidents and injuries.
Gas grills constitute a higher risk, having been involved in an annual average of 7,200 home fires in 2007-2011, while charcoal or other solid-fueled grills were involved in an annual average of 1,400 home fires.
«Read the rest of this article»