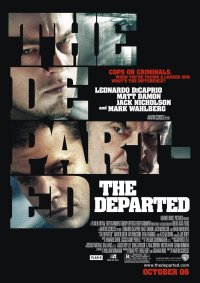 This is a new venture for me. Reviewing feature DVDs for home collections, that is. With the steady steam of DVD releases, titles can be become blurred. Two releases that are not to be missed are Blood Diamond and The Departed. If you have not seen either film in the theater, you've actually done yourself a favor as you'll be engrossed with what flows onto your TV screen. Both offerings deliver the goods
Blood Diamond is a strong, captivating epic of a movie. Djimon Houson (Amistad) and Leonardo DiCaprio (Titanic and The Basketball Diaries) give outstanding performances that compel your attention and your commitment to the story. Djimon is a father separated from his family by internal strife in Sierra Leone, Africa. He struggles to reunite his family and reclaim his son who has been abducted into the child soldier ranks of the rebels terrorizing the countryside. You feel his anguish and share his determination to succeed.
DiCaprio stuns as a fully grown adult, a seasoned veteran of the apartheid warfare of South Africa. His physical appearance is a complete break from any teen idol images you may hold from his past. This is a grown man with a life's burden weight on his shoulders now engaged as a smuggler.
Both characters are linked by a rare diamond and the pursuit to own it and escape the turmoil around them. I'll not give away too much of the story but this is one movie which is sure to leave you sitting back in your seat, exhausted. It holds up quite well under repeated viewings. Get this one and prepare to be enthralled.
The Departed is another engaging movie now out on DVD. Here, DiCaprio teams with Matt Damon, Jack Nicholson , Martin Sheen and Mark Walberg to take you on a trip inside the wiseguy politics of Boston. And what a wild, cat-and-mouse trip it is! The anti-organized crime unit have an operative infiltrate the bad guys and the bad guys have their own operative inside the anti-organized crime unit.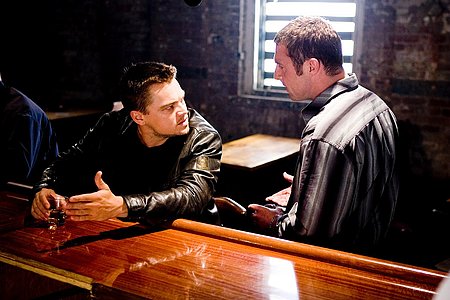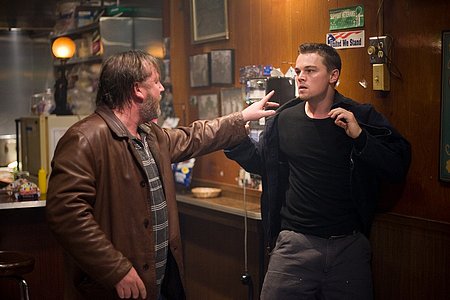 Each group becomes aware of the other's infiltration and the chase is on to uncover the other's infiltrator first. This makes for a very intense journey for each infiltrator.
Each betrayor is stunningly defined and revealed to the audience and you are drenched in the drama of this well crafted wiseguy expose. The ending will surprise and maybe even anger you. But it fits well. Nicholson is totally engrossing as the mob leader plying his trade. Damon and DiCaprio dance around each other with finesse and cunning, always staying just one step ahead of the other. You'll want to watch this more than once. This is another highly recommended addition to your DVD collection.