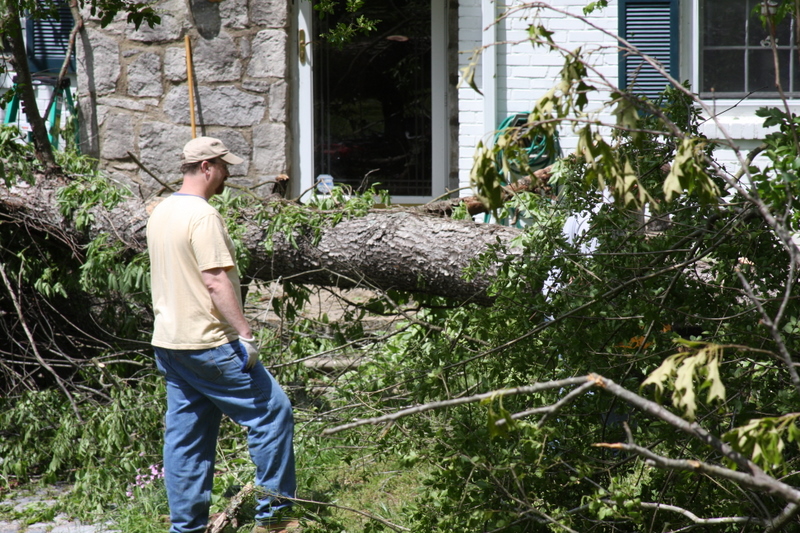 Across the southern half of Montgomery County, the sounds of chain saws, raking, and the groans of aching backs has been the music of the day as residents clean up and clear out debris left behind by the four twisters that touched down shortly after midnight Friday.
Curbside piles of brush, branches, and chunks of chain-sawed trees are piling up with each passing hour.
In an effort to assist residents with the clean-up efforts, the City of Clarksville will pick up yard debris from the recent storms beginning Monday, May 5th. Citizens are asked to put the items that they would like to have picked-up close to the road.
If you have yard debris that you would like to have picked up, or for further information, please call the Clarksville Street Department at 645-7464.