South Carolina native achieves national pinnacle, to address Women Veterans of America Convention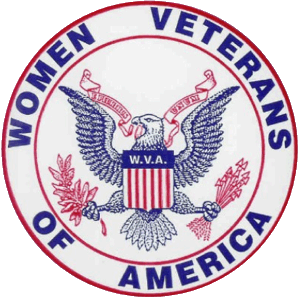 Major General (Dr.) Irene Trowell-Harris will be the keynote speaker at the upcoming Women Veterans of America National Convention in Nashville, September 12-14th. She is the Director of the Center for Women Veterans, Department of Veterans Affairs. Dr. Trowell-Harris will address the convention on Saturday, September 13. Nashville-Clarksville Chapter 20 will host this year's convention.

General Trowell-Harris is a registered nurse with a diploma in nursing from Columbia Hospital, School of Nursing, a masters degree from Yale University, a doctorate from Columbia University and Flight Nurse Wings from the Aerospace School of Medicine.
In 1963, this South Carolina youth took an uncharted flight from the cotton fields of South Carolina to the pinnacle of success as a nurse, educator, military officer, mentor and role model. Her flight made unscheduled stops, ran into turbulence, reached unexpected heights and traveled internationally.
General Trowell-Harris was the first woman and female in National Guard History (in 349 years) to command a clinic; and the first African American woman in National Guard history (in 357 years) to become a general officer; the first person in National Guard history to have a Tuskegee Airmen Chapter (1998) and a Mentoring Award (1999) named in her honor.
She has numerous civilian and military awards including the Legion of Merit. She is a distinguished alumni of Columbia University; awarded an Honorary Doctor of Humane Letters by the Medical University of South Carolina (1997), has received South Carolina's highest award, the Order of Palmetto and was recognized by the South Carolina Board of Education, WIS TV and Southern Bell Calendar program as an outstanding citizen and role model (1994) for young people. Dr. Trowell-Harris mad history again on October 8, 1999 when she was inducted (charter inductee) into the Teachers College, Columbia University Nursing Hall of Fame. She was selected based on the fact that she is a distinguished nursing leader and have and outstanding contribution to the advancement to the profession.
Major General Trowell-Harris is the highest ranking (2 star general) African American woman in the National Guard and is assigned as the National Guard Assistant to the Director, for Human Resources Readiness, and the Chairperson for the Human Resources Quality Board. Her duties focus on readiness, diversity, and mentoring. She is advisor to the Air National Guard (ANG) Committee of Advisors (the executive leadership body of the ANG). In her civilian life she is Director, Northeast Region, Office of Healthcare Inspections, Office of Inspector General, Department of Veterans Affairs, Washington, DC.
As the highest ranking woman in the Air National Guard, Gen Trowell-Harris' greatest treasure in life is mentoring and helping others reach their potential and goals.
All women veterans, irrespective of membership status are encouraged to attend this convention. Active military women servicemembers and their spouses, family members are also invited to attend.
A Convention Registration Form, in downloadable format, is available at the group's website: <http://wvachapter20.tripod.com/convention.html>. For more information, please contact MaryAnn Woodward-Smith, Womens Veterans Program Manager, VA Tennessee Valley Healthcare System, at 1-800-228-4973, ext. 5130 or Stacey Hopswood, Women Veterans Network member at 931-553-5173.