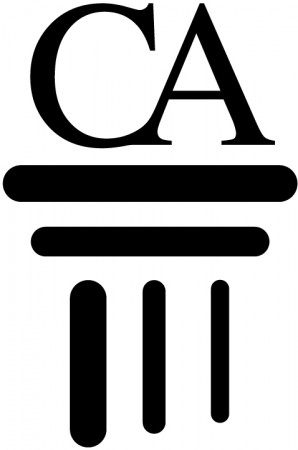 The Clarksville Academy Homecoming Bonfire will be held at the CA Sports Complex at 6:00 P.M. on Thursday. There will be one area for PK-5 and one area for 6-12.  There will be hayrides around the complex and the Float Boat competition for grades 7-12.
The Homecoming game vs. Community High School will take place at 7:30 P.M. on Friday, October 3.  The court will be presented at half-time and this year's Homecoming Queen will be announced.
Homecoming dances for Intermediate and Upper School students will be held on Saturday.  The Intermediate School dance will be held in the foyer from 6:00 – 8:30 P.M. and is for students in grades 6-8 only.  Admission is $5.00 per person.  If you have questions, please contact Mrs. Burkhart.
The Upper School dance will be held from 9:00 P.M. until midnight in the Auxiliary Gym and is open for students in grades 9-12 only.  Admission is $10.00 per person.  Questions may be directed to Mrs. White. Attire for both dances is semi-formal.  No jeans allowed.  Gentlemen must wear collared shirts and khaki or dress slacks.
The last day to register to vote in Montgomery County is October 6.Early voting begins October 15.
The right to vote and exercising your right to vote is the most valuable constitutional right we have. It is both a right and a privilege.
If you don't vote, you deserve the government you get. It doesn't matter which side of the political fence you're on, because all Americans have the same issues and concerns for their families and their country.
The economy, the war, taxes, education, health care, social security, women rights and, especially in our community, veteran's rights are at the top of the list in every household.
Many people over the centuries have fought, marched and even died so we could have the right to vote, yet many still don't vote. In the August primary election in Montgomery County, fewer than 12 percent of voters participated. With this kind of turn out how do we expect to ever hold our elected officials accountable to the public? «Read the rest of this article»
On Thursday, October 2, at 7:30 p.m., the hidden destruction of the Appalachian Mountains will be revealed via the Mountaintop Removal Road Show. This program features a beautiful and thought-provoking multimedia show with traditional Appalachian music and culture.  The "roadshow" takes place at the APSU Sundquist Science Building Room E106B and is free and open to the public. It is presented by S.O.A.R.E., Students Organized to Advance Renewable Energy.
Lexington, Kentucky environmental activist Dave Cooper will explain what it is like to live near a mountaintop removal mine, and answer questions. «Read the rest of this article»
Today our U.S. Representatives voted not to approve a $700 million bail-out for Wall Street and Corporate America, responding in part to a backlash of newly energized American "Joe Average" angry over executive pay, the mortgage crisis, and rocketing debt (personal and Iraq war-related). The time to start worrying, though, began when the balanced budget of the Clinton era was sacrificed on the altar of political expediency and oil profits in the post-911 panic.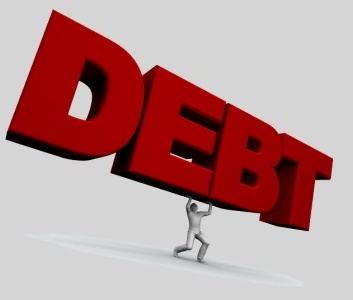 Like many Americans, I've been following the financial roller coaster ride that is Wall Street and the American financial system, though I may have been following it longer than most. Years, in fact.
In recent weeks I've corresponded with a New England friend who, after years of fiscal nonchalance and escalating debt decided to straighten up and become fiscally responsible. It took him five years or so to pay down all his debt, establish a fiscal net worth in savings and investments — and keep it that way. He's the first to admit "it's not easy."
The first rule of thumb, he says, is pay down your debt. The second rule of thumb is "if you can't pay for it, don't buy it." It doesn't get more straightforward than that, unless you live in a culture like ours in which you are primed to consume beyond your means. Keep up with the Joneses until you both sink. It's been the American way for some time now. «Read the rest of this article»
Church-State watchdog group criticizes religious right lawyers for luring congregations into intentional violation of federal tax law
Americans United for Separation of Church and State today filed complaints with the Internal Revenue Service about six churches whose pastors endorsed candidates from the pulpit during a mass defiance of federal tax law last Sunday.
The Alliance Defense Fund (ADF), a Religious Right legal group in Scottsdale, Ariz., urged pastors to defy federal tax law by endorsing or opposing candidates during a so-called "Pulpit Freedom Sunday" Sept. 28. Under the IRS Code, churches and other 501(c)(3) tax-exempt groups may not intervene in elections.
"These pastors flagrantly violated the law and now must deal with the consequences. This is one of the most appalling Religious Right gambits I've ever seen. Church leaders are supposed to tend to Americans' spiritual needs, not behave like partisan political hacks. I urge the IRS to act swiftly in these cases." ~~ Rev. Barry W. Lynn, executive director of Americans United.
Lynn also scored the ministers who took part in the ADF gambit. «Read the rest of this article»
Americans United for Separation of Church and State, a Church-State watchdog group, condemns religious right plan to politicize pulpits today.
Houses of worship that flagrantly violated federal tax law by taking part in a Religious Right-led effort to politicize America's pulpits today will be promptly reported to the Internal Revenue Service, says Americans United for Separation of Church and State.
The Alliance Defense Fund (ADF), a Religious Right legal group based in Arizona, is urging pastors to endorse or oppose candidates from the pulpit on Sept. 28, even though IRS regulations forbid tax-exempt groups from intervening in political campaigns. Reportedly, about 30 churches will participate.
"Taking part in this reckless stunt is a one-way ticket to loss of tax exemption," said the Rev. Barry W. Lynn, executive director of Americans United. "We'll be watching, and pastors who violate the law can expect their churches to be reported to the IRS the first thing Monday morning."
Since 1996, Americans United has sponsored Project Fair Play, an effort designed to educate religious leaders about the requirements of federal tax law. AU has filed complaints to the IRS about 85 houses of worship and religious non-profits. One church lost its tax exemption, some have been audited and others have received IRS warnings. Lynn noted that tax exemption is a privilege and it comes with certain limitations. «Read the rest of this article»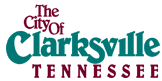 UPDATE 9.29.08: This event has been canceled.
Ward 3 City Councilor James Lewis will speak at the New Providence Outreach Center on Monday September 29, at 6:30 p.m.  The center is located at 207 Oak Street.
Lewis will also speak at The Leadership Clarksville Forum at the Economic Development Council Office on Jefferson Street  Green Bank at 4:30 on, Tuesday, September 30.
Play dates are funny things.
The morning of, maybe even the night before you set about planning what you will wear. It's kind of like when you were in high school and were going on a date with a guy, only difference is the debate over what you wear is now a little different.
As a teen you wanted to have it all together, smell nice, hair a certain way, and make- up just perfect.
As a mom on a play date, same thing, only this time you strive to not make it look like you have it all together.
You want to be approachable, right? You don't want to give the impression that Gucci and pearls are the norm for you. Or maybe that's just the impression you want to give, and if that's the case then I think someone needs to tell you
For spiritual nourishment, I attend public worship services, view given religious programs, and read uplifting literature.
A few words about uplifting literature: In my spiritual pilgrimage I am discovering my faith rekindled through reading newspapers, magazines, books (fiction and non-fiction), and The Upper Room, a daily devotional guide published by the United Methodist Church.
Today, through prayer and thought the conclusion of the Upper Room devotional energized and encouraged my faith in our Lord.
The prayer is as follows:
"All caring God, we rejoice in being your children. Help us to feel your comfort, your love, your joy, your peace, and above all, your presence.  Amen."
The thought for the day, inspired by Psalm 139:1-12, is: "God's presence is a glorious and comforting gift." «Read the rest of this article»