Last night after a family dinner out at our favorite pre-baby restaurant, Old Chicago, we thought we would make an attempt to return to post-baby normalcy by going to a book store that we had not ventured into since before Elle-girl was born.
We never took a small baby to this particular book store because we didn't want to be "those" parents of an obnoxiously loud toddler screaming its head off because it couldn't get what it wanted, you know the type, the ones that people who don't have children scoff at ?
We thought that now that our well mannered daughter was a bit older that we would try it. Not taking into consideration that it was 9 p.m. at night, and our toddler is usually curled up in her footie pajamas by this time any other night of the week.
It started off well. She seemed stunningly overwhelmed by the mass majority of her favorite thing in the whole wide world all around her, books!
She was all smiles and all whispers, just like planned! «Read the rest of this article»
The Roxy Regional Theatre's 26th Season will enrich all the senses!
Although the 2008-09 season opens September 19, the annual gala is slated from September 20. The first play to hit the stage: The Robber Bridegroom, book and Lyrics by Alfred Uhry, music by Robert Waldman, adapted from the novella by Eudora Welty.
One of the only genuine bluegrass scores ever heard in a Broadway musical, this unusual tale of the Natchez Trace has a distinctive sound all its own. The Robber Bridegroom is the story of the courting of Rosamund, the only daughter of the richest planter in the country, by Jamie Lockhart, a rascally robber of the woods. The proceedings go awry, thanks to an unconventional case of double-mistaken identity. Throw in an evil stepmother intent on Rosamund's demise, her pea-brained henchman and a hostile talking head-in-a-trunk, and you have the recipe for a rollicking country romp. Play dates are September 19, through October11. «Read the rest of this article»
Please forgive my blatant pun on the central question of a great American novel, but it seems everyone is asking this question. Senator John McCain surprised almost everyone universally in his choice of the Governor Sarah Palin of Alaska as his running mate for the upcoming election. I have to admit that my first reaction mirrored that of many people, a resounding, "What, in the name of God, was he thinking or smoking?"
However, as I've done some research and learned more about the Honorable Governor, I've discovered that I rather like her. It is true that she's only been the Governor of Alaska for roughly two years, but we should note that she was first elected to public office in 1992 as a city councilor. She became the major of her town in 1996, and then Chairwoman of the Alaska Oil and Gas Conservation Commission (a very powerful position in a state such as Alaska), all before she became the Governor. This resume compares favorably with that of Senator Obama. She is three years his junior but has served in public office five years more than he has. «Read the rest of this article»
After a slight respite of a few years, the long-forecasted flurry of increasing tropical storms and hurricanes is happening, at least for this year.
The tenth such system, Josephine, is on the map with three months left to go in the hurricane season.
As southern states and many islands learned in a painful lesson last week, a storm doesn't have to hit hurricane strength to do its damage. tropical Storm Fay broke all records with four separate landfalls in Florida, dumping double-digit rain across the region, flooding, well, just about everything. As if storm surge isn't enough, Fay's copious rains brought alligators and snakes out of their normal habitat to ride the rainfall torrents all over the state. Fay was barely a blip on yesterday's radar when along came Gustav, three years almost to the day after Katrina. «Read the rest of this article»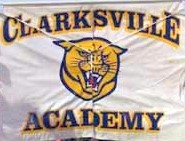 Clarksville Academy's school year is off to a brisk start, with new programs, activities and announcements for families and the community. The school mission is to promote academic excellence, moral integrity, and physical and social growth.

News Channel 5 films Clarksville Academy classes
Photojournalist Charlie Woodward and an intern from News Channel 5 visited our campus last week to shoot a feature story for "School Patrol" which airs each Wednesday evening on the 6:00 P.M. news.  Two classrooms, Mrs. Frost's fourth grade and Mrs. Huggins' Honors Algebra II, were the focus of the filming.  These reporters were extremely impressed with our school, faculty, and students.  They commented off camera that from their observations while visiting schools across the state, Clarksville Academy is on the leading edge of blending technology with student learning. The scheduled times for airing are:  September 3 at 6:00 P.M. and September 4 at 9:00 A.M. In addition, the story may air on one of the Saturday newscasts.  Please note:  These are scheduled times and are subject to change. «Read the rest of this article»
ST. PAUL, MN—Democracy Now! host Amy Goodman was unlawfully arrested in downtown St. Paul, Minnesota at approximately 5 p.m. local time on September 1st. Police violently manhandled Goodman, yanking her arm, as they arrested her. She had approached the police line to inquire about the status of two Democracy Now! producers who had been previously arrested.
Goodman is being charged with obstruction; while felony riot charges are pending against both of the producers. All three were violently manhandled by law enforcement officers.
«Read the rest of this article»
Here in Montgomery County, our tiny community has a special signal of sorts they send out for the arrival of Autumn. I like to think of it like this:
About every mile and a half here in this area you will find a tobacco barn. Tobacco is the largest seasonal crop here, other than soybeans. So you figure the Farmers being outside all summer, working with the earth, would naturally be the first to sense the changing of the season. What these farmers here do is, about early September, they go into their tobacco barns and dig a little hole in the earth, start a small fire: the smoke rises up through the barn, through their tobacco crop that has been cut and is drying out, and travels up into the sky. Well, if you've ever seen a tobacco barn smoking you'd know you can smell it for miles before you see it! Then the next farmer on down the road receives the message, if you will, and does the same in his barn, and so on and so on. Before long, every area within a ten mile radius of this place is perfumed with the smell of cut tobacco. This smell is comparable to a pep rally bonfire, or a warm log on the fire in winter, only much richer. «Read the rest of this article»
The Center for Community Change a national nonprofit organization that provides assistance to communities who have experienced low voter turnout during elections, will be here in Clarksville on Tuesday, September 2, at the Montgomery County Democratic Party Headquarters building, 534 Madison Street, Clarksville (on the corner of University and Madison streets), starting at 6:00 p.m.
The CCC will be looking for individuals who are Democrats and willing to run voter empowerment campaigns in an effort to bring up the number of registered voters, and most importantly, get them to the polls on election day.
These positions are paid positions, so only serious people should apply. Please come and hear about this organization and see if this mission is for you.
Here is the link to the organization and about the many community based things they are involved in.
http://www.communitychange.org/
ICA promotes its free chiropractic service to military personnel returning from Iraq and Afghanistan. Seeks to augment limited medical services available to returning military service members.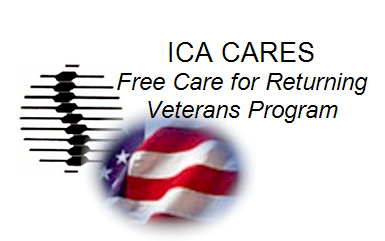 The International Chiropractic Association has announced a program of service targeting U.S. military service members returning from Iraq and Afghanistan. The organization recognizes that the current military heath care system has not successfully met the challenging needs of this new batch of combat veterans. The intricacies of post traumatic stress disorder has placed new demands on the medial care system unseen in past conflicts. ICA's Southern Regional Director Dr. R. J. Kelly developed the concept having initiated such a program in his own personal practice, with very positive results veterans. «Read the rest of this article»