The Met Live in HD continues its 11-show 2008-09 season with the Met premiere of John Adams's contemporary masterpiece, Doctor Atomic, screening November 8 at noon in Nashville theaters.
Doctor Atomic explores a momentous episode of modern history: the creation of the atomic bomb. «Read the rest of this article»
Most clergy have rejected religious right drive to push churches into partisan politics, says AU's Lynn
The overwhelmingly majority of America's religious leaders have apparently rejected the Religious Right's efforts to politicize their pulpits, according to Americans United for Separation of Church and State.
A new poll by LifeWay Research has found that 95 percent of pastors strongly disagree that their church has provided any endorsements. Baptist Press, the news service of the Southern Baptist Convention, reported Oct. 30 that 53 percent of Protestant pastors affirmed that they have "personally endorsed candidates for public office this year," but only outside of their church roles.
Said the Rev. Barry W. Lynn, Americans United executive director, "I have always believed that the vast majority of America's clergy had no interest in politicizing their houses of worship. Pulpit partisanship divides congregations and communities and jeopardizes the integrity of religious institutions." «Read the rest of this article»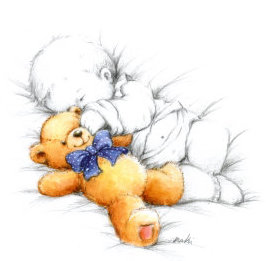 Do you know what the saddest part of my day is?
The first few minutes after I come out of Elle-Girl's room after she's gone to sleep. Yes, I know you must be thinking I'm crazy, or maybe being fake and unrealistically sappy, but its true.
Around 8 p.m. the business of bedtime begins: It's splish, splash in the bath, wiggle into warm Jammie's, and finish off the sippy cup of milk. It's brush her teeth, spit, repeat, "nigh, nigh, Sea" (Night, Night Sea turtle toothbrush), kiss daddy goodnight. It's the lowering of the night time shade, read the story one more time, "See" she says as she finds the frog on each page. Turn off the light, snuggle down tight, a brief nursing of Mamma's milk, drift off to sleep. «Read the rest of this article»
I was pleased when I  read earlier this season that taxes in Clarksville would not be raised to cover a "grave" deficit in the city budget.
The threat of raising taxes precipitates anger. Be it sales, property or wheel tax increases, we get upset and resentful at even the discussion of such action. We are quite normal as we resist and resent tax increases. It's our responsibility to make searing but polite inquiry into what our tax dollars are supporting. «Read the rest of this article»
Decision is out of step with other rulings, watchdog group says
Americans United for Separation of Church and State has criticized a ruling by the 11th U.S. Circuit Court of Appeals upholding the use of sectarian prayers before government meetings in Cobb County, Ga.
The court ruled 2-1 that Cobb County's practice of opening meetings with prayers that include references to specific deities is constitutional. Americans United and the American Civil Liberties Union of Georgia argued that under Supreme Court precedent, communities must use non-sectarian prayer.
Said the Rev. Barry W. Lynn, Americans United executive director, "The Constitution gives government officials no authority whatsoever to prefer one religion over others. This decision is very disappointing." «Read the rest of this article»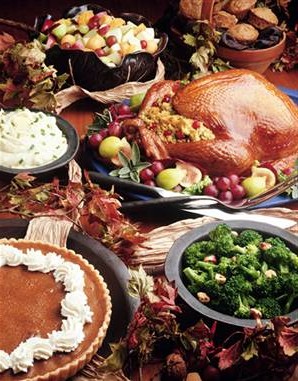 Hispanic Organization for Progress and Education (HOPE) has kicked off its food drive for its Fourth Annual Thanksgiving Dinner Collection. The non-profit Latino organization will accept donations of food, gift cards, or monetary gifts.
In a letter from Rosa Ponce, the group has outlined their plan for 2008, with a goal to collect food for 45 families. "in previous years, with your assistance, the goal is always exceeded."
She also explained how the dollars can be stretched: " Your donation of $70 will help support a family of 6, the dinner will include a turkey, stuffing, potatoes, cranberry sauce, green beans, macaroni and cheese, rice, beans, rolls, milk, eggs, and a pumpkin pie."
They would appreciate your support in the form of a gift card, non-perishable canned goods, turkeys, and other appropriate items for a family's holiday meal.
Donors may contact the group at (931) 249-5330 or (931) 980-6316,  and they will pick-up items at any location in Clarksville. "Thank you for all your support and for granting these families a memorable Thanksgiving with your generosity," Ponce said.
The last day we may receive donations is November 24th, so that they may deliver to the families on November 25th and 26th.