The Crow Community Center at 211 Richview Road announces it's first annual Holiday 3 on 3 Invitational Basketball Tournament is set for December 12th and 13th.
Registration sign-ups are being taken at the Crow Center on a first come, first served, basis as there will only be 64 slots for teams to participate.  Registration fees are $40.00 per 4 man team, 18 years or older, and all registration sign-ups must be received no later than November 21st.   All team members will receive a tournament t-shirt on the day of check-in, December 12th. «Read the rest of this article»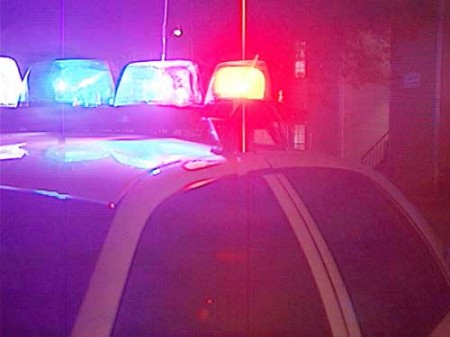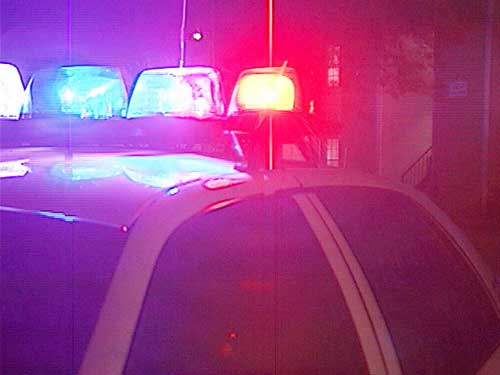 The Clarksville Police Department's saturation patrols (partially funded by the Governor's Highway Safety Office) to detect DUI/Impaired drivers, November 14 and November 15, 2008 between 2200 hours and 0400 hours yielded the following results:
There were 89 vehicles stopped during the saturation patrols which yielded 92 charges:
11 DUIs, 2 Implied Consent, 1 Reckless Driving, 36 Speeding, 13 Insurance Law, 1 Seat Belt, 3 Equipment Violations, 7 Driver License Violations, 8 Revoked/Suspended Driver Licenses, 4 Vehicle Registration, 1 Traffic Signal Violations,1 Tint, 1 One Way Street,1 U-Turn, 1 Public Intoxication, and 1 Open Container.
There will likely be many writings about the reasons for Senator John McCain's loss. Some vengeful, some purely emotional brow-eating. The History News Network offers a review that seems well reasoned and insightful. Perhaps you, our readers, will concur.  Here then, for your consideration:
Why the Sarah Palin Gamble Didn't Pay Off
By Joel K. Goldstein
Mr. Goldstein is the Vincent C. Immel Professor of Law at the Saint Louis University School of Law, and a writer for the History News Service.
John McCain probably lost whatever chance he had to become president on August 28, the day he invited Sarah Palin to be his running mate. In making that decision, McCain ignored a lesson of recent vice-presidential selection: presidential candidates run a huge risk if they choose a running mate who is not presidential caliber.
The candidates' vice-presidential choices, both their quality and the process leading to those choices, have become measures of presidential candidates themselves. Barack Obama recognized the importance of the vice-presidential choice. McCain did not. Their different decisions affected the outcome.
The vice-presidential choices this year presented dramatic contrasts. Obama chose the most presidential candidate on his short list, Joe Biden. Biden has been a distinguished and able Senate leader who has performed well in the national spotlight. Obama's carefully considered selection process reflected well on his decision-making ability. «Read the rest of this article»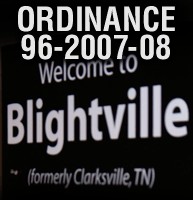 The U.S. Department of Justice and the U.S. Department of Housing and Urban Development (HUD) will host a fact finding meeting tonight on the controversial downtown redevelopment plan, dubbed "the blight bill," including its eminent domain and assemblage issues. The meeting will be held at the New Providence Outreach Center, 207 Oak Street, in Clarksville at 7:00 p.m.
The redevelopment plan was first brought to the attention of federal officials this summer, when local NAACP President Jimmie Garland submitted some concerns to the U.S. Department of Housing and Urban Development. The plan as it was passed contained language that effectively "blighted" the entire downtown business district — two square miles. «Read the rest of this article»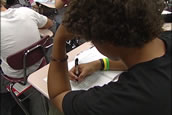 Tucked inside a handbook my grandson brought home from school was a score sheet not unlike what one might expect from No Child Left Behind or any standardized state Achievement Test paper. Scores and tables and percentiles. Okay. And then I looked closer. Read the fine print (almost needed magnifying glasses for my 58-year-old eyes).
Although it masquerades as a "career exploration test," I was appalled when I first read the tidbits on the grading sheet, test materials and booklet on a test called the ASVAB, a test most high school juniors (11th grade) take.
ASVAB, you ask? What's that? ASVAB stands for Armed Services Vocational Aptitude Battery; I had to visit three websites to find the acronym actually spelled out. Yep. My grandson, 17, has been tested by the U.S. Government and the only reasons for that are the probability of intense recruitment efforts or the possibility of forced military service — i.e.: a draft. It's a logical conclusion, given the issues facing recruiters in a country increasingly disenchanted and disgusted with the policies behind the Iraq War (and the physical, emotional and financial cost of that war), policies that have tens of thousands of U.S. troops deployed in the Middle East, policies that have stretched our troops to the breaking point. «Read the rest of this article»
As the holiday shopping and travel season approaches, worries over the economy are having a sobering impact on the retail season that is usually the most profitable time of the year for merchants.
To make matters worse, the Dow Jones Industrial Average fell below the 8,000 mark, closing at 7,997, a five-year low that is in part a reflection of the newest monetary crisis: the big 3 automakers who are shopping for a multi-million dollar bailout that could avert bankruptcy that could further compound economic woes. Standard and Poor's slid another 6%,a five-year low. «Read the rest of this article»
In my recent stand for a seat on the Clarksville City Council, I spent $790, or $1.25 for each vote received, and the winning challenger spent $6,740, or $2.68 for each vote received. He and I both wanted to win, worked hard at it (he much longer than I did), and saw a real need to replace the incumbent.
The defeated incumbent, similarly to me, spent less than $1,000 on his campaign, but unlike me, did not work hard at it. The winner received $4,740 in campaign contributions, and a $2,000 loan from himself to fund his campaign. I neither sought nor received contributions, and if the incumbent did, they totaled less than $1,000, or he would have had to file a report. The local newspaper reports none of this public record data, and it is not on the Internet. «Read the rest of this article»
Austin Peay State University's student chapter of the Wildlife Society has been named Best  for the southeastern section.
The student chapter of the Wildlife Society was selected during the Southeastern Wildlife Society Conference held Saturday, Oct. 11 at Corpus Christi, Texas. APSU was selected out of a large pool of universities from 13 states, the District of Columbia, Puerto Rico and the Virgin Islands. «Read the rest of this article»
Playing and singing can be enjoyed for less than a song at Grace Lutheran's "Music at Grace" concert series.
Beverly Fisher and I were once dubbed "local enthusiasts" by the editor of Clarksville Online and it continues to be apt, thanks to the diversity of arts to celebrate in this community. Our enthusiasm was thoroughly ignited again at the latest concert in the free series so generously provided by Grace Lutheran Church and those of us who wish to donate.
"Too Many Strings" performed" their intertwining of Bluegrass and Celtic music" (as highlighted in the program).  Two of its members – Tom Saffell on an 8-string, 4 ½ – octave-range banjo of his own design and Travis Johnson, who maintains a joyful beat on the bodhran —  played there at March 30 with "Plaidgrass" violin virtuoso Gretchen Priest-May and her guitarist/songwriter husband, Tim May. «Read the rest of this article»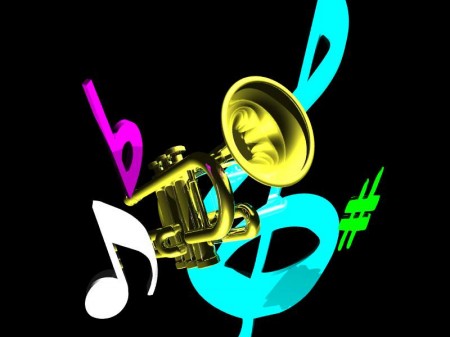 The Austin Peay State University Department of Music and the Center of Excellence for the Creative Arts are pleased to present a concert by the APSU jazz combo.
The concert will take place at 7:30 p.m., Tuesday, Nov. 25 in the Music/Mass Communication Building Concert Hall. The concert is free and open to the public.
Professor of Music David Steinquest will direct the performance.
For more information, contact the APSU music department, (931) 221-7818.