The U.S. Department of Justice (USDOJ) and the U.S. Department of Housing and Urban Development (HUD) will host a fact finding meeting on November 20 at 7 p.m. at the New Providence Outreach Center, 207 Oak Street, in Clarksville. This is a precursor to a larger public forum on downtown redevelopment issues.
The redevelopment plan was first brought to the attention of federal officials this summer, when local NAACP President Jimmie Garland submitted some concerns to the U.S. Department of Housing and Urban Development.
William Dirl, field office director of the Nashville HUD office, expressed concerns in a letter to Clarksville Mayor Johnny Piper that the redevelopment plan did not emphasize providing housing rehabilitation to existing residents.
Elected officials, community leaders and civic organizations have been invited to attend. The meeting is also open to interested members of the public. «Read the rest of this article»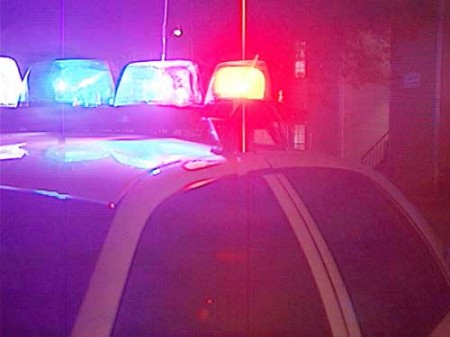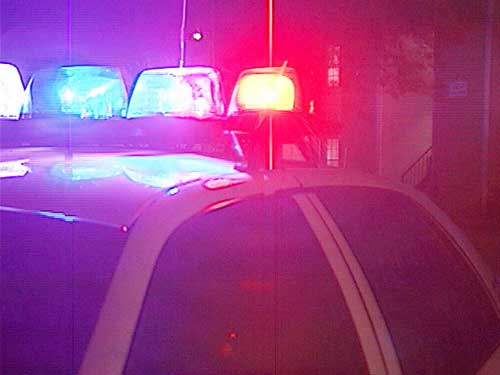 The Clarksville Police Department is requesting help from the public to locate individuals responsible for the October 27 robbery at the Providence Boulevard Kangaroo Mart and one of its' employees.  These same individuals are believed to have shot a firearm multiple times at two Police Officers investigating the report of a prowler in the area.
Crimestoppers is offering a reward of up to $1000 for information leading to arrest of the subjects involved. «Read the rest of this article»
In her periodic newsletter and update, Goddard College Professor Catherine Lowther circulates these "Words of warming". With her permission, we pass these items to our readers.
Dreaming the future can create the future. We stand at the threshold of a singular opportunity in the human experiment: To re-imagine how to live on Earth in ways that honor the web of life, each other and future generations. It's a revolution from the heart of nature — and the human heart. Then again, in the immortal words of Yogi Berra, "The future ain't what it used to be." We also stand at the brink of worldwide ecological and civilizational collapse. We face a reckoning from the treacherous breach in our relationship with nature. «Read the rest of this article»
Natural or unnatural beauty paralyzed and captured in time from behind a camera lens. The current exhibit of photography at the Customs House Museum is a photographic response to the challenge to interpret subject matter metaphorically and or literally in answer to the question: "What does the spirit of light mean to you as a photographer?"
The Friends of Photography's current show, Spirit of Light, will be exhibited through February 15.  «Read the rest of this article»
Austin Peay State University and the Center of Excellence for the Creative Arts present mezzo-soprano in concert. The concert begins at 7:30 p.m., Friday, Nov. 21 in the Music/Mass Communication Building Concert Hall. Admission is $12 for APSU students and $25 for adults.
Alkema has been praised by the New York Times as "being an excellent female lead" and for having "an appealing brew of dark and creamy colors in her mezzo, which she yields with an incisive musicality."
During the current season, Alkema plays Charlotte in Massenet's "Werther" for a return engagement with the Chautauqua Opera, joins the Metropolitan Opera roster in its production of "Die Walküre" covering the role of Siegrune and sings Handel's "Messiah" with the Tucson Symphony. «Read the rest of this article»
This year's Winter Gym program is at Byrns-Darden Elementary School from 6:30 p.m. until 9:30 p.m. on Monday's, Tuesday's and Wednesday's. This program is for folks who want to use the gym for open play basketball this season. Those interested in participating should use the entrance on Peacher's Mill Road to access the gymnasium each night.
The Kids on Crafts program will be at Kleemen Community Center at 166 Cunningham Lane on Tuesday, November 18th from 3 p.m. until 5 p.m. The class features the abstract works of Kandinsky, Picasso and Pollock. After instructions, the children are free to create their own abstract impressions on canvas. The program is free and open to children ages 7 to 15 with a $5.00 center ID Card.
Also on November 18th at the Kleeman Center is the Park Rangers Park Watch Meeting at 7 p.m. All those interested in knowing what is going on in our park system and how you can play a part in Park safety should mark your calendars to attend.
Two men are in custody for a drug-related home invasion that occurred November 16 on Monarch Lane.
Arrested were Frederick Quinton Hackney (B/M, DOB: 3/13/1980), of Martha Lane, Clarksville, charged with Especially Aggravated Robbery with a Bond of $25,000 and Possession for Resale  with a bond of $10,000; and Vincent Edward Quarles (B/M, DOB: 2/23/1977, of  Monarch Lane, charged with Possession for Resale with a bond of  $5,000. «Read the rest of this article»
'Holiday Season at the Cafe' is underway at Silke's Old World Breads, a celebration that includes an "art swap" to be held November 30th from 1-3 p.m. The show is titled "small packages" and everyone is invited to bring up to seven small pieces priced at under $100.
The public is invited to a reception that will be held December 13 from 7-8:30 p.m.. If anyone is interested in exhibiting  next year and in being the featured artist for one of the shows, slots are available for 2009.
Silke's was just featured on TN Crossroads We were featured on TN Crossroads recently, and show some of the Art was displayed. Silke's is loacted at 1214 A College Street in Clarksville.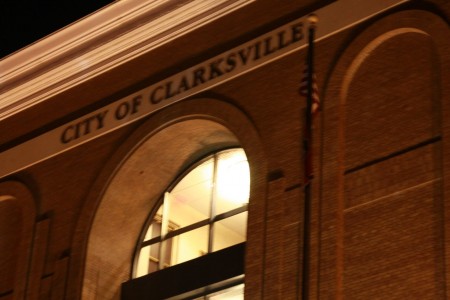 Several decades ago, as a public elementary school student, I learned that the purpose of government is to provide for its citizens those essential services that we cannot accomplish individually, such as police and fire protection, public education, and public libraries.
For the Clarksville city government, meaning the elected mayor and the elected city council, building a water park, placing cameras on traffic lights, and building a separate city council structure violates Jeffersonian democracy to the point that we should vote them all out. «Read the rest of this article»
Elementary school children, ages 6 to 10 years or 1st to 5th grade are invited to enter the 31st Annual Queen City Road Race Art Competition!
Young artists should submit a colorful drawing that features the Wilma Rudolph 5K Relay Gold Cup, the 5K race and the one mile fun run with the family image in mind; please no trade marked logos or copy-right characters allowed. «Read the rest of this article»